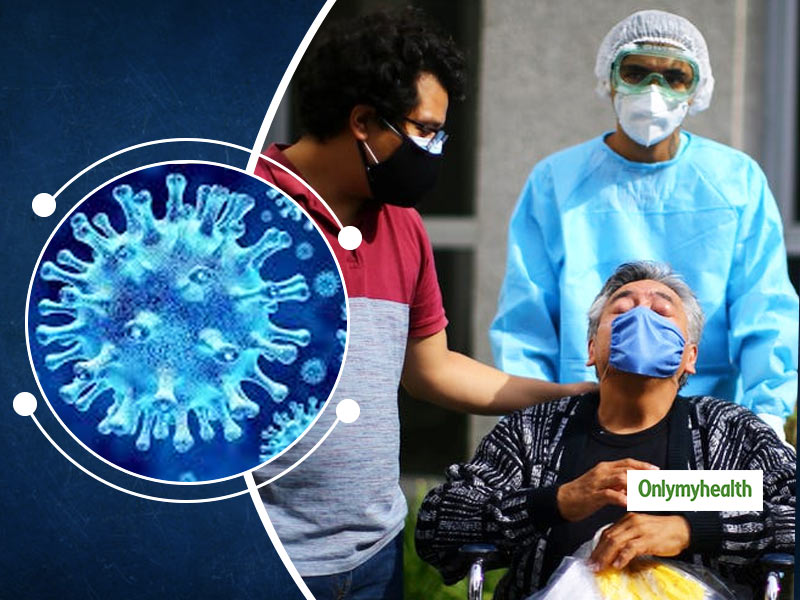 Activities that expose you to coronavirus: Coronavirus chaos spares no one! Whether they are leaders, actors or the common people! The novel coronavirus is still spreading, and as per reports Varun Dhawan and Neetu Kapoor have tested COVID-19 positive while shooting for the movie Jug Jugg Jeeyo. The film also stars Kiara Advani, Anil Kapoor, and fortunately, they have tested negative for the novel coronavirus. Meanwhile, on Tuesday actor turned politician Sunny Deol has also tested positive for novel coronavirus. The BJP MP took to Twitter to announce this news. He mentioned that he is under self-isolation in Manali till he recovers entirely. According to PTI, the actor is taking all the precautions and recovering well. Former Chief Minister of Haryana Om Prakash Chautala has also been tested COVID positive. National Lok Dal chief has been admitted to Gurugram's Medanta Hospital on Wednesday.
Coronavirus Mistakes
Dr Swadeep Srivastava, Managing Partner - India Virtual Hospital shares 5 COVID-19 mistakes that you are making in your daily life.
You assume and believe your friends and family are taking necessary precautions
Not getting tested as soon as you come in contact with an infected person
Just because everything is relaxed, doesn't mean it's safe
While you can't go out, you have lots of gatherings at home
Assuming that you're safe at home
How to prevent exposure to COVID-19?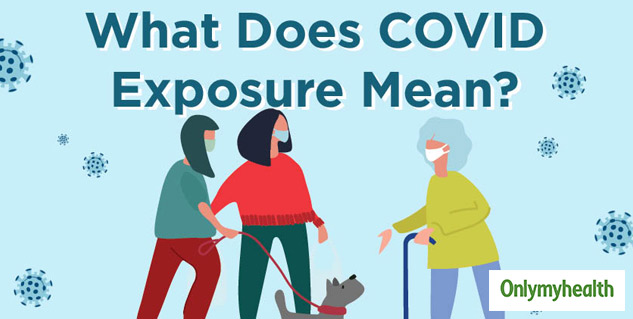 Novel coronavirus has changed our lives and priorities in many ways. Everyone needs to be very alert and careful in public places so that disease-causing germs and bacteria are not exposed. While stepping out of the house, never forget to carry these crucial things with you, as it could expose you to COVID-19. We have prepared a list of essential things that you should always keep with you during this corona pandemic phase.
Also Read: COVID-19 Virus Is Mutating and Becoming More Contagious and Dangerous
Mistake 1: Wearing the mask incorrectly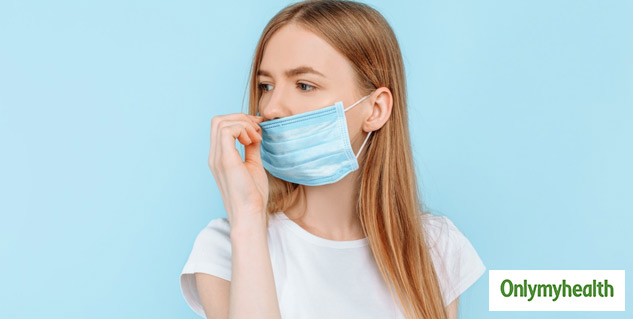 WHO has shared several guidelines to 'wear your face mask correctly.' But still, some people are using masks, just for the namesake, because in reality, they are wearing masks the wrong way. It is seen that people are making mistakes while wearing masks, such as, the mask is on the face, but neither does it cover the mouth nor the nose, people frequently touch and remove their masks, disposable masks are used for several days, reusable masks are used for several weeks without cleaning etc. The right way to wear a mask is to cover the mouth and nose entirely and don't touch it until you return home. If you are wearing a disposable mask, it should be disposed of immediately after returning home. If your mask is reusable, it should be adequately washed with soap-water and used the next time.
Also Read: Overconsumption of Kadha is Harmful, Know The Side-Effects
Mistake 2: Not carrying sanitizer
Coronavirus can remain active in the air and on different surfaces from a few hours to several days or weeks. When we are out of the house, we come in contact with many things like shopping carts, doorknobs, grocery bags etc. In such a situation, you need to keep your hands clean to prevent COVID infection. Washing hands with soap and water for 20 seconds is the most effective way to kill disease-causing pathogens. But in its absence, sanitizer is the second-best option. Always keep a hand sanitizer bottle containing at least 60 per cent ethanol or isopropyl alcohol. Keep in mind that if you do not have the facility for washing your hands and do not have a sanitizer under any circumstances, then do not touch your mask, mouth, nose and eyes. Touch these three organs only when you clean your hands.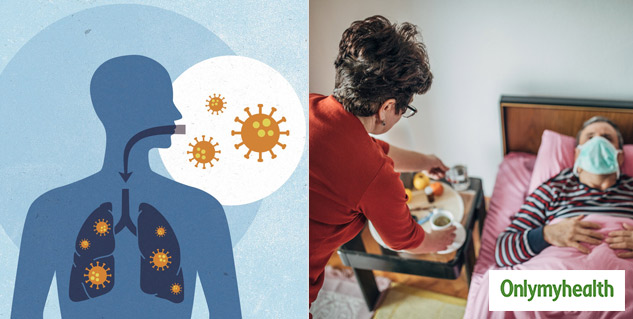 Mistake 3: Not wearing masks
In the view of increasing pollution levels and corona crisis, one should never forget to wear masks while leaving the house. It is the mask that does not allow the germs and bacteria to enter our body. Keep in mind that currently, the best and only option to prevent the coronavirus from entering your body is to wear the mask properly (while leaving the house). You all know that the coronavirus can enter your body through 3 organs - the mouth, nose and eyes. Therefore, even if you follow social distancing, you still have to wear a mask. Scientists in research have also found that the coronavirus can remain active in the air for a few hours, so slight negligence or omission in wearing a mask can make you a victim of COVID-19.
Also Read: Why Does Cardiac Arrest Happen? Explains Cardiologist Dr Dora In Detail
Mistake 4: Not carrying handkerchiefs, tissues and personal water bottle
Not only during the epidemic, but you should always take tissues with you. They can be used for many purposes such as covering your mouth and nose while coughing and sneezing, wiping your face, cleaning doors, handling and touching lift buttons. It is an easy solution for exposure to germs and bacteria. It is essential to stay hydrated in all seasons. Therefore, it is necessary to take a water bottle with you whenever you leave the house.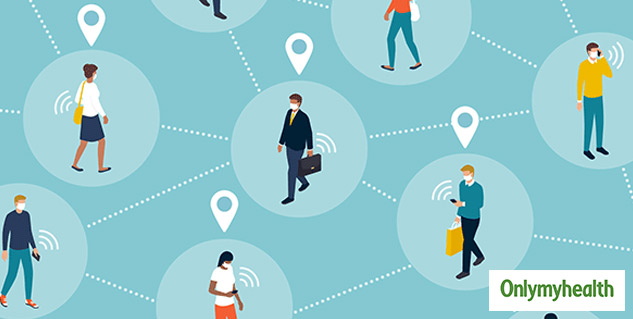 Mistake 5: Not following social distancing
Most people have forgotten the rules of social distancing. Especially in the wedding season nobody seems to be following the social distancing properly. Everyone feels that if a person is not sneezing or coughing, then they are safe. But that's not true! Because novel coronavirus has various asymptomatic symptoms which can make you a victim of COVID-19.
Also Read: Antigen And Swab Test: How Can One Show Negative and Other Positive, Aishwarya-Aaradhya's Case Is An Example
Mistake 6: Not disinfecting your surroundings
When you are travelling, it is good to have a disinfectant with you. Keep wiping the surface of your car or backpack (that you often touch too much). Car doors, cell phones, shopping carts, are some of the basis of bacteria and viruses. You should clean them repeatedly with a good disinfectant cleaner containing 7.5 per cent hydrogen peroxide.
Takeaway Tips by Dr Bindumathi P L, Sr. Consultant - Internal Medicine, Aster CMI Hospital
Follow the COVID-19 guidelines and take all the necessary precautions
Avoid stepping out in public spaces, only when necessary
If travelling follow the critical 2-week quarantine period
Don't delay testing when there is persistent cold and cough. Especially in aged individuals, diabetic, respiratory diseases like COPD, heart problems etc.
Conclusion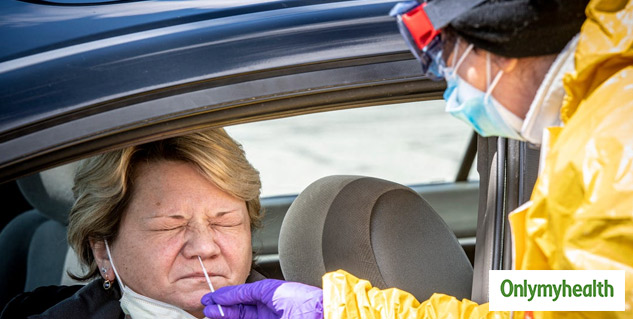 Keep in mind that the highest risk of developing the COVID-19 infection is in closed areas. Do you know that closed public places are an excellent place to spread COVID disease? There have been cases of illness, where people have worn masks in closed areas and worked for many hours together. So do not stay in closed places for too long. If you go to these places for any urgent work, then finish the job as soon as possible and return home.
One must keep in mind that the pandemic is not over yet! We all are still facing various health hazards fo this deadly virus. In December 2019, only 1 COVID positive patient was diagnosed in the world! And today, on December 4, the virus spreading at an increasing rate. Till now, COVID-19 has killed 6.5 crore people across the globe. More than 15 lakh people have lost their lives in India due to minor mistakes, such as not following social distancing and not wearing a mask. In the context of India, on January 30, 2020, there was only 1 COVID positive patient, and now the numbers have crossed the mark of 95 lakh in 10 months.
Read more articles on Health News