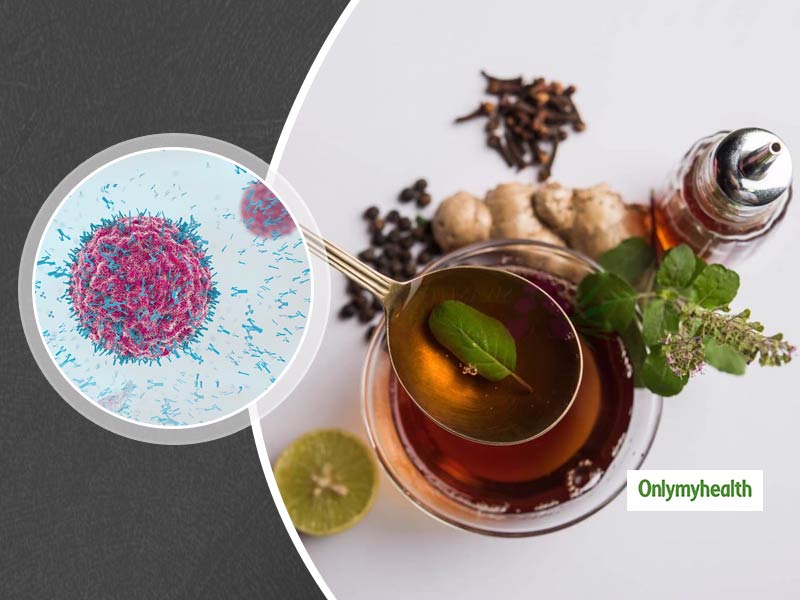 Avoid overdose of decoction (kadha that boosts immunity). Beware, as it may cause the following damage.
How to make immunity-boosting kadha at home: In order to protect oneself from coronavirus infection, people used to drink decoction (herbal kadha) several times a day along with vitamin C tablets. This series went on for several months, but then new difficulties arose. Such as problems like constipation and stomach ache were constant, and later the doctors came to know that it was due to spices and vitamin C overdose. What do experts say on this? According to experts, an overdose of things like cinnamon, giloy, pepper is causing ulcers, stomach pain or chest irritation. It also damages the liver. Abdominal pain due to overdose of spices, stomach ulcer, acidity is bothering people, then excessive use of Giloy is also reducing sugar level.
What is it? Immunity vs coronavirus?
Immunity is the biggest weapon to beat the coronavirus. And nowadays, people are trying different types of tips to boost immunity. For this, someone is drinking a decoction made of spices like ashwagandha, black pepper, basil, cloves, garlic, asafoetida, and when someone is eating vitamin C pills several times a day. But due to lack of knowledge about the right amount of medicines and decoction, now these are becoming a new problem for the people.
Also Read: Drinking Tulsi Milk Is Good For Your Overall Health?
Diabetics and immunity-boosting kadha
It is a matter of concern that if diabetes patients use Giloy more than necessary then the blood sugar level decreases very much and a situation like hospitalization can also occur. Due to the overdose of spices, pregnant women can have an abortion even. Overdose of vitamin C can cause many problems like creams, vomiting.
Also Read: 7 Ayurvedic Diet Principles For A Healthy and Peaceful Living
Immunity boosting kadha and its benefits
Do you know that the Ministry of AYUSH (the Government of India) released a letter directing all the union territories as well as states to start large-scale production of 'Ayush Kwath'? Eating two and a half grams of turmeric every day is good for health, then higher amounts can prove harmful for health.
If eight grams or more of turmeric is eaten every day, there may be a disease like loose motion, diarrhoea, constipation and ulcers.
Every day one gram of vitamin C keeps you healthy, then more than this can damage the kidneys and can also cause stones.
AYUSH Ministry on immunity-boosting Kadha
Earlier, the letter issued to the state governments stated that considering the importance of immunity-boosting measures in the wake of novel coronavirus outbreak, the AYUSH Ministry aims to improve the performance of following ready-made Ayush formulation in the case of health promotion of the masses, which has been confirmed by the Hon'ble Prime Minister Narendra Modi during his address to the nation on April 14th 2020.
As per the AYUSH Ministry, everyone must drink this immunity-boosting kadha twice a day. The Ministry also suggested replacing the daily milk tea with the immunity-booster kadha. Do you even know that it helps to prevent weight gain and keep yourself healthy? AYUSH Ministry had also directed all the state governments to begin the production of Ayush Kwath and trade it in the form of either sachets and tablets. However, it was stated that people should consume it as per according to their will.
Read More In Latest Health News