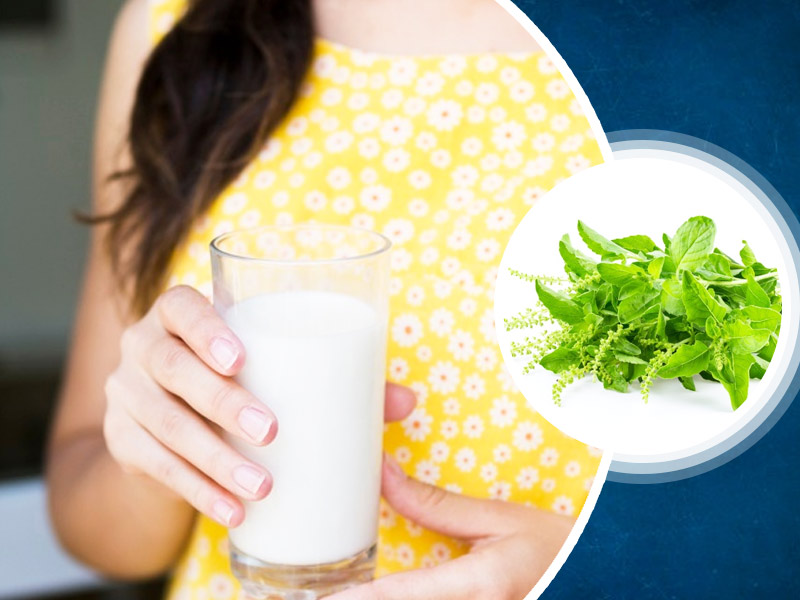 All of us are either stressed or distressed or exhausted. Due to low immunity, a lot of people fell sick every now and then. While you think only a doctor prescribed medicine can aid you, you might be unaware of the exceptional healing properties of Tulsi, a medicinal plant that grows in your kitchen garden. This holy basil plant can ably treat multiple disorders. When you combine tulsi with milk, its properties increases and drinking tulsi milk would thus improve your health in several ways.
Benefits Of Tulsi Milk
1. Improves heart health
Tulsi is rich in antioxidant named eugenol. This is known to keep your heart healthy and well-functioning. It enhances oxygenation in the body to secure cardiovascular health. Also, milk supplies essential nutrients to the heart to prevent any complications.
2. Boosts immunity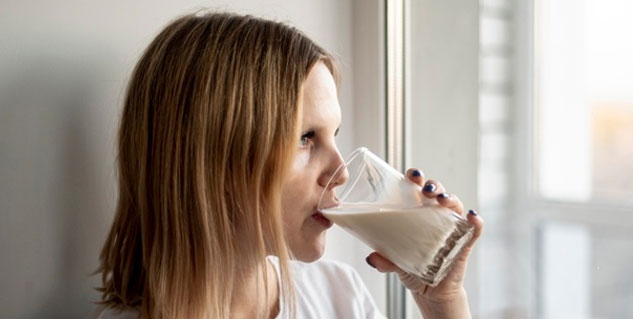 Tulsi has antibacterial and anti-inflammatory properties that prevent oxidative stress. When combined with milk, this fantastic combination strengthens your immune system and helps you fight the common cold and seasonal flu attacks. Both tulsi and milk contain healing properties and thus, you will better after drinking a glass of warm tulsi milk.
3. Treats respiratory ailments
The mixture of tulsi and milk is great for your respiratory system as well. It not only clears your throat to cure cough, sore throat, common cold but also clears any blockage in the respiratory system. Drinking tulsi milk daily is also found to be beneficial for the patients of Asthma.
4. Reduces stress and anxiety
After a tiring day at work, your brain needs to relax. Just have a warm cup of tulsi milk and you'll feel better. It relaxes your nervous system and releases mental pressure by decreasing the levels of cortisol.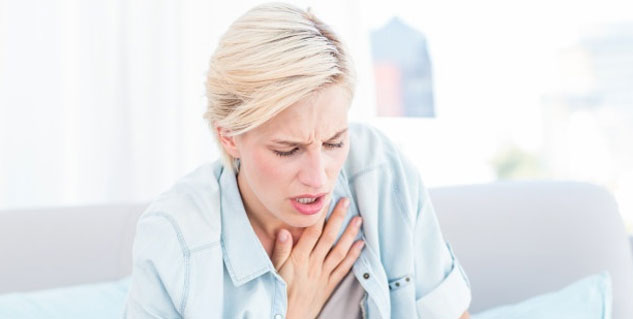 5. Treats headache and prevents migraine
If you are dealing with a headache, make a tall glass of tulsi milk and drink it with a relaxed mind. You would see your headaches reducing slowly. Also, this can be helpful in case of migraine. Due to the anti-inflammatory properties of tulsi milk, it reduces the pain leaving a calming effect behind.
Also Read: Headache or Migraine? Know Signs, Risk Factors and Management Tips from Doctor
6. Prevents cancer
Both tulsi and milk are packed with essential nutrients and antioxidants which increases your immunity level and helps fight against cancer symptoms. Drinking tulsi milk on a daily basis would secure your overall health.
7. May dissolve kidney stores
Tulsi milk is a great diuretic that decreases the levels of uric acid in the body. It helps to flush out toxins from the kidney which would gradually dissolve the stones.
Also Read: Warning Signs and Symptoms of Kidney Stones Revealed By Urologist
Tulsi Milk Recipe
One glass of tulsi milk daily is highly nutritious. Let us tell you how to prepare this delicious drink in five easy steps.
1. Take 4-5 tulsi leaves and wash them well.
2. In a pan, boil one glass of milk.
3. Add tulsi leaves to the milk and simmer it for a couple of minutes.
4. Let the mixture cool and pour it in the serving glass.
5. It is advised to drink tulsi milk on an empty stomach for the best results.
Tulsi milk is not a traditional milk recipe but it is extremely useful in uplifting your health in many ways. Tulsi or basil leaves have medicinal properties that if consumed can benefit your health. Drinking tulsi milk daily is great for people with ill health
Read more articles on Healthy Diet
Images credits- freepik