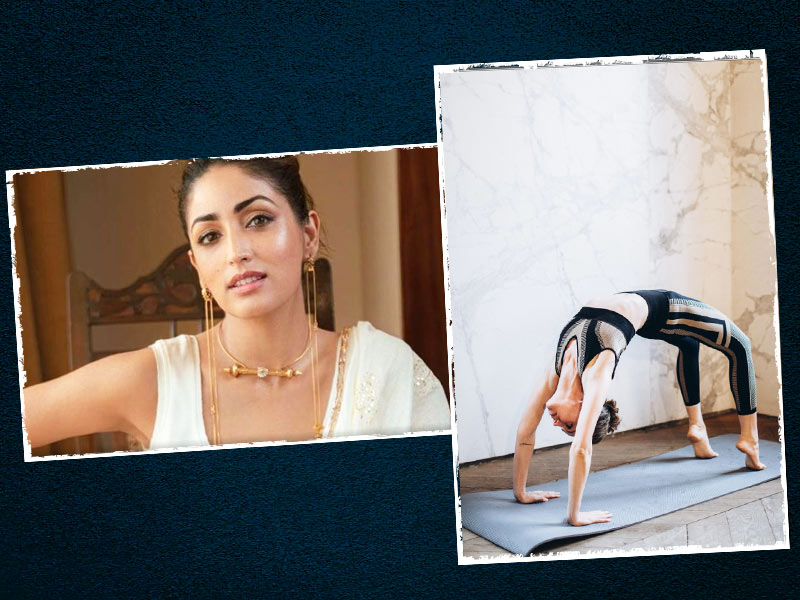 Bollywood has always fascinated and influenced us over the years. But there are some things that even Bollywood celebrities practise in their lives for their work and personal health both. Recently Bollywood actress, Yami Gautam was seen portraying the lead actress in film 'Bhoot Police' in which she is shown being possessed by a spirit. In a particular scene she had to walk in chakrasana which she performed very efficiently. She took her Instagram to mention how yoga practise helped her achieve this feat with ease. This shows her inclement towards yoga and benefits that practising yoga can have on your body.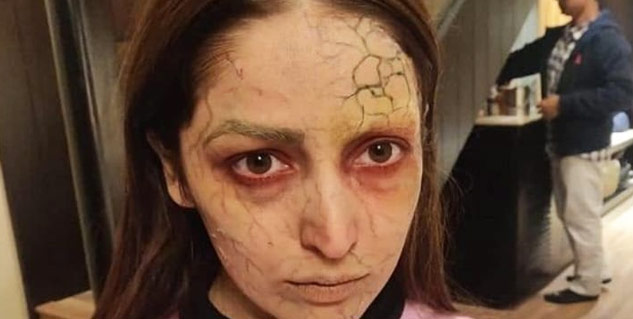 Yami Gautam's Appreciation for Yoga
In the Instagram Post, Yami Gautam mentioned about her passion for yoga and how it keeps her in shape. She also said that she could get professional help because of pandemic restrictions; hence yoga was her only support to keep the role and that particular scene alive. Yami Gautam wanted to perform all her parts where she was seen possessed by the spirit on her own, it took her time to achieve perfection in that role but she did it well. She also aspired to do these types of roles more often where her yoga practise can be used.
View this post on Instagram
5 Benefits of Chakrasana
Chakrasana is a Yogic posture that is also called wheel pose. It has many benefits on your spine, back and thigh muscles. Practising chakrasana can help you keep in shape and lose extra weight as well. Here are some major health benefits you can achieve by practising chakrasana daily.
1. Strengthens your body naturally
Chakrasana can provide you with immense strength. This is because it puts pressure on your whole body and stretches spine which has positive effect on the whole body. Chakrasana is a yogic posture that can increase the endurance of your muscles and make them function for longer duration without any problem. It also stretched your gluteus muscles giving effective robustness.
2. Improves Appetite
Chakrasana can also help to improve your appetite if you feel less hungry most of the times. It can also work as a natural weight gainer. This yogic asana is effective in boosting metabolism because of which the excess fats are not stored and proper nutrition is carried out in all parts of the body. In the posture, when you drop your head down it also relieves constipation and digestive problems that aid in improving your natural appetite.
Also Read- Bid Goodbye To Gallstones With These 3 Simple Yoga Poses
3. Improves Blood Circulation
This yoga posture can also help to improve blood circulation in the body. In chakrasana, a person has to bend stretching his whole body with head dropped down. This increases the blood flow in the body and it is helpful to supply rich oxygenated blood to the whole body. A person who indulges in yoga chakrasana can also feel his/her skin getting better. This is because rich blood flow in the body also improves skin conditions and results in glowing skin.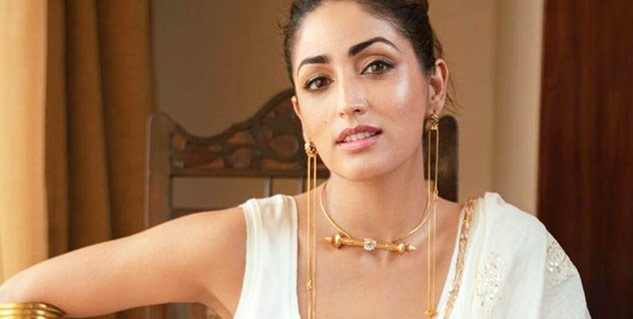 4. Mental Health
One of the major benefits of chakrasana is also about mental health. In the last point we mentioned how it is useful for blood circulation, because of that chakrasana is also linked to oxygenating brain cells. This help you gives relief from anxiety and stress. It also tackles your emotional problems related to mental health.
5. Respiratory Disorder
Chakrasana is also beneficial in improving your digestive function and efficiency of respiratory organs. Chakrasana targets the lungs and makes way for more air flow by regulating the respiratory functions. If this yogic posture is practised regularly, then it can also aid in relieving asthma, breathing issues, bronchitis and other respiratory problems.
Also Read- 6 Yoga Asanas To Promote Weight Gain And Nutrient Absorption
Steps to Perform Chakrasana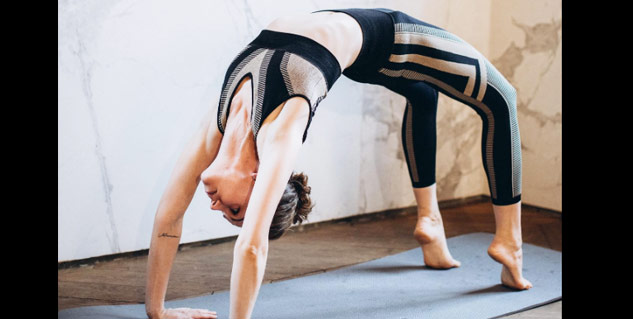 Here are the following steps you can follow to perform chakrasana-
Lie down straight on the floor
Now bend your knees and keep your heels close to your hips
Now bend your elbows to rest palms by making an arc near your shoulders.
Start lifting your body by putting pressure on your heels and palms
Create an arc with the body and gradually drop your head backwards
Hold this position for some time till you feel stretch in your core muscles
Now bend your elbows and gradually return to initial position.
Read More Articles on Yoga