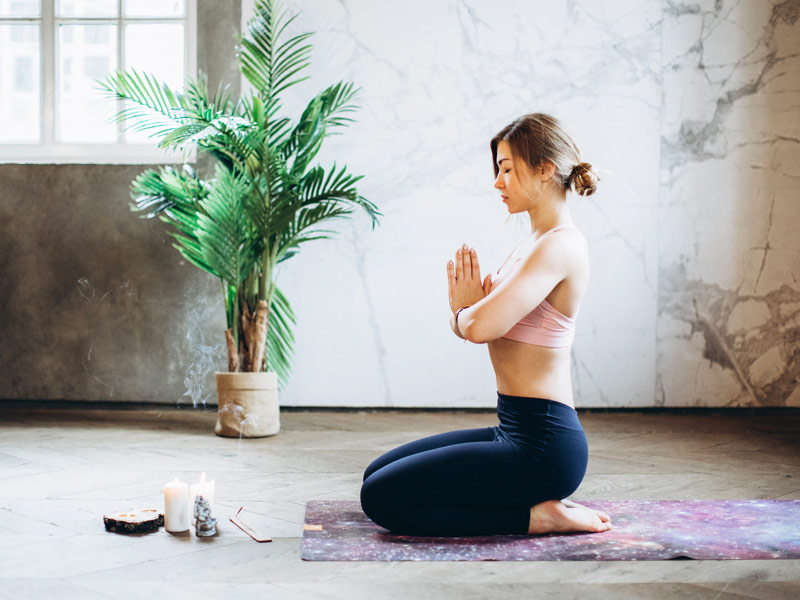 Yoga has been long present to cure many problems of the body. This also includes the physical conditions and nourishment that body needs. We know that yoga is an effective way to keep your body in shape, increase flexibility and tone muscles. Many people associate yoga exercise to lose weight, but the truth is that yoga can help you gain weight as well. Gaining weight through performing yogic postures and exercises does not compromise on your body shape and keeps you muscles toned. It addresses issues like poor metabolism and loss of appetite which improve digestive problems in the body. Asanas performed in yoga ensure good circulation of blood and oxygen in the body which distributes nutrients equally throughout the body which results in positive weight gaining.
6 Yoga Asanas for Weight Gain
1. Chakrasana
Chakrasana is also called wheel pose. This asana promotes blood circulation throughout the body and increases flexibility of the body. It makes your arms, shoulder, hips, thighs and wrists stronger which increases mass density and ensures weight gain. This exercise needs to be done gradually to avoid and strain or pull of muscles.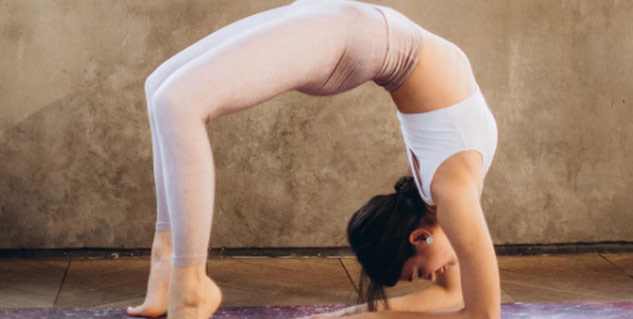 To do this asana
First lay down on you back
Place your arms behind your shoulders
Now put pressure on the arms to push your body upwards keeping your palms and feet intact
Create an arch like structure with your body
Now stay in this position for 1-2 minutes and then slowly return to initial position
Repeat this yoga pose 4-5 times in a day.
2. Dhanurasana
This is used to strengthen back muscles and abdominal muscles. Along with proper nutrition, it is important that the excess carbohydrates or fat does not get stored in the stomach which can make you obese. To avoid this negative increase in weight, dhanurasana is very useful. Dhanurasana improves digestion and stimulates reproductive organs as well. It can alleviate stress and also stretch muscles.
To do this asana-
Lie on your stomach by keeping your hands and feet apart.
Bend or fold your knees to touch your hips, now take hands at the back to hold your feet.
Pull your legs up towards the back
This will create a U-shape arch
Lift your chest up and look straight ahead for proper posture
Hold this position for 30 seconds and return to original position.
3. Bhujangasana
This is beneficial for improving digestion of your body and increasing rate of metabolism. It affects your weight and helps to increase it. This pose focuses on the back, abdomen and neck region. Bhujangasana is an effective way to remove any blockage caused due to poor metabolism.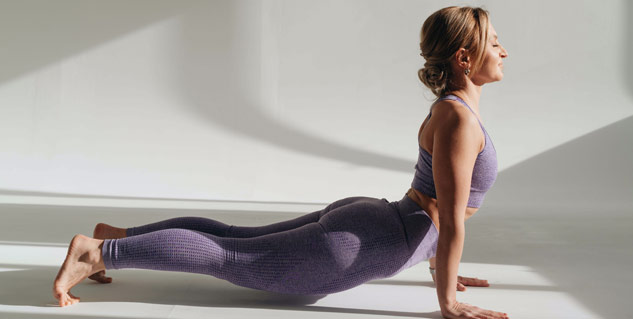 To do this asana-
Lie down on your stomach with legs facing down
Now keep your elbows on side of your chest with pressure on your palms
Slowly push your arms to lift your upper body by bending your back
Lift chest and abdomen by placing all the weight on the palms
Take a deep breath and then release it slowly while coming down to initial position
Perform this asana atleast 4-5 times in a go.
Also Read- Yin Yoga: Concept, Benefits, How To Do It
4. Vajrasana
This yogic posture is used to calm your mind and improve body functions. Vajrasana impacts your thighs, calves and abdominal muscles which help to improve digestion in the body. This pose is also beneficial for good blood circulation. Vajrasana also tackles poor metabolism and constipation thus increase appetite of the person. This yoga posture promotes weight gain and muscle toning.
To do this asana-
It is better to perform this asana on a yoga mat or thin mattress
Place your thighs on the calf muscles and keep toes pointing behind you
Your back and neck must be erect
Now place your hands on the thighs and do deep breathing
Keep your eyes closed and relax your mind
Hold this position for 5-10 minutes.
Do this yoga asana 2 times in a day for effective results.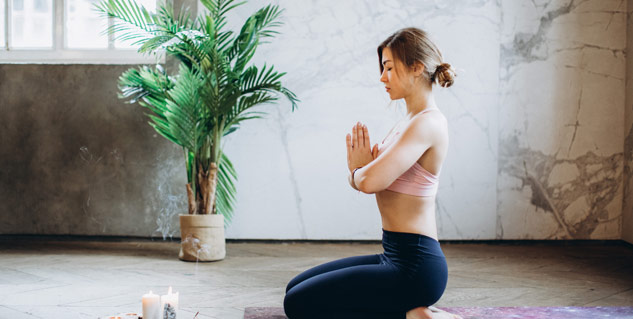 5. Sarvangansana
This asana is also called shoulder stand. Sarvangasana is beneficial for improving spine strength and blood circulation in the body. This yoga pose improves digestion and eradicates problem of constipation from the body. Sarvangasana is also helpful in improving thyroid gland function.
To do this asana-
First lie on the floor and keep your body straight
Now inhale a deep breath and lift your legs straight upwards
Then gradually give support to your back and lift your back up as well till your shoulders.
Hold this position for 30 seconds, then come lie back and relax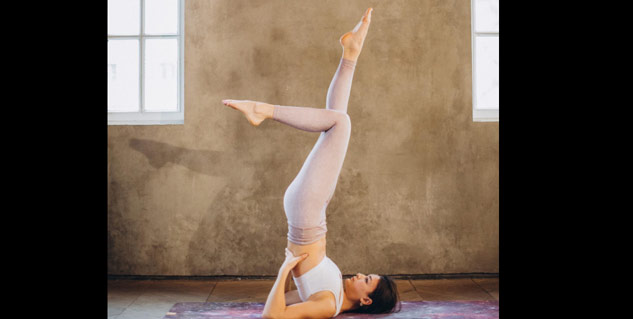 Also Read- Pre And Post Yoga Workout Routine For Optimal Health Benefits
6. Matsyasana
This asana is also known as fish pose. It is beneficial to improve metabolism and leads to better nutrient absorption in the body. Matsyasna stretches your stomach, chest and lower back muscles and improves digestive functioning of the body. It is helpful for cardiovascular and reproductive functions as well. This asana can help you gain weight by proper distribution of nutrients in the body.
To do this asana-
First lay back on your back with feet intact together
Keep your hands on the side of your body and curve your back
Your upper part of the head should touch the ground
Now take deep breaths and exhale is smoothly
Keep your body in this position for few seconds and then return to original position
Practise this asana either empty stomach or hours after having a meal for effective results.
Read More Articles on Yoga
Picture Credits- Pixabay.com