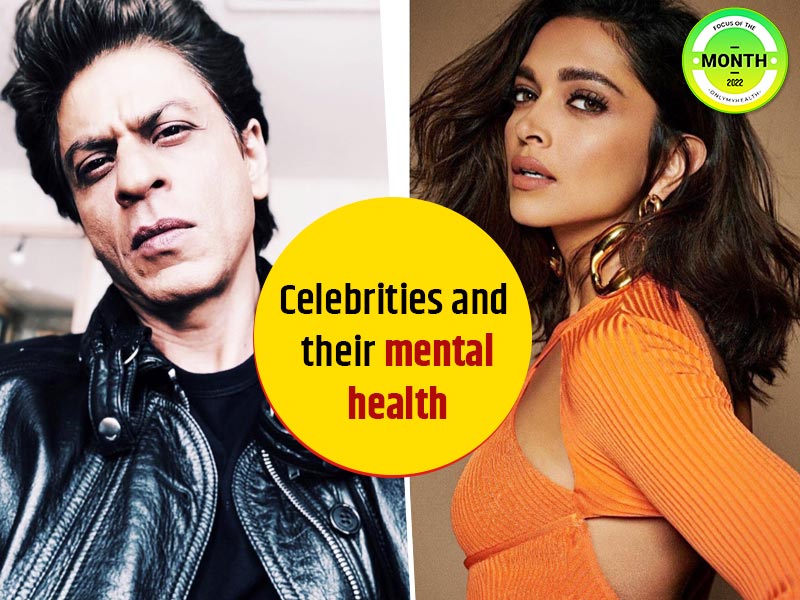 In India, opening up about your mental health is still considered as a tabboo. Amid the uncertainties due to Covid pandemic, it has become even more difficult to balance work and personal life. Such situations can cause a lot of stress and anxiety. However, there are many Bollywood and Hollywood celebrities who have discussed openly about their mental health. If celebrities speak about it publically, it becomes more relatable and pushes other people to talk and share. People have been combating mental health problems since forever, but now it is slowly becoming 'okay' to come out and talk about it, and not feel embarassed or weak. It is happening because of the awareness through internet and media.
The huge stigma around mental illnesses still continues to prevail in some parts of the world. Your mental state can impact your day to day life, relationships, and physical health as well. Having a stable mind is important at every stage or phase of life, from childhood to adolescence and in adulthood. From Deepika Padukone to Shah Rukh Khan, there are many stars that have discussed publically about their experiences related to these issues. Onlymyhealth has started a 'Focus of the month' campaign, in which we will be highlighting stories with insights from experts on different topics every month. And, this month's focus will be 'Healthy Living'. Read the article further to know about a list of Bollywood celebrities who opened up about their mental health and shared their battle with depression.
Bollywood celebrities and their battle with mental illnesses
Anxiety disorder is the most common mental illness. Poor mental health is mostly the cause of unwanted social change, stressful work situations, gender discrimination, unhealthy lifestyle habits, health problems and human rights violations. Now that COVID-19 has taken a toll on the mental health condition of individuals and has made them realise that brain is an important part of the body and it is absolutely fine to speak about it. Here is a list of 9 Bollywood celebrities who fought their mental illnesses and talked openly about it:
1. Deepika Padukone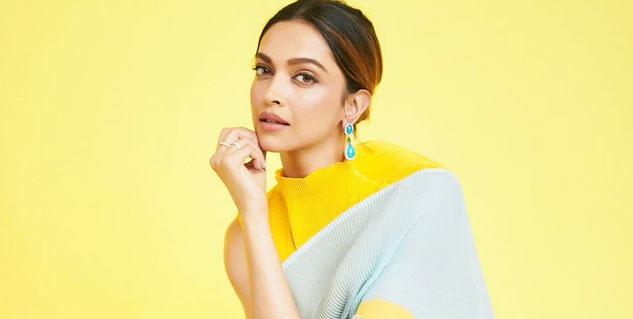 Deepika Padukone was one of the first Bollywood actresses to come forward with her depression battle. She actually became an inspiration for many people during that time. She spoke about depression in the year 2015, when it was still considered as a weakness. In a TV interview, she said, "I thought it was stress, so I tried to distract myself by focusing on work, and surrounding myself with people, which helped for a while. But the nagging feeling didn't go away. My breath was shallow, I suffered from lack of concentration and I broke down often." In fact, Deepika also started her own foundation called Live Love Laugh to help people battling with mental illness. Post that, many other stars discussed publically about their mental health state.
Also read: World Mental Health Day 2020: Seeking Mental Health Treatment? Tips To Fight Stigma Attached To It
View this post on Instagram
2. Anushka Sharma
A while ago, Anushka Sharma shared a depression related quote on twitter as she is also fighting with anxiety. Along with that, she wrote the response, "I have anxiety. And I'm treating my anxiety. I'm on medication for my anxiety. Why am I saying this? Because it's a completely normal thing. It's a biological problem. In my family there have been cases of depression. More and more people should talk openly about it. There is nothing shameful about it or something to hide. If you had a constant stomach pain, wouldn't you go to the doctor? It's that simple. I want to make this my mission, to take any shame out of this, to educate people about this."
3. Illeana D'Cruz
Actress Illeana D'Cruz talked about suffering from body dymorphia (it is a condition where you are constantly disappointed with the way your body looks and might just find flaws in it, which can cause low confidence levels, social anxiety and even depression). She then tried to prove how natural it is for an actress to have insecurities and that should not stop you from following any dreams or fulfilling goals.
4. Shah Rukh Khan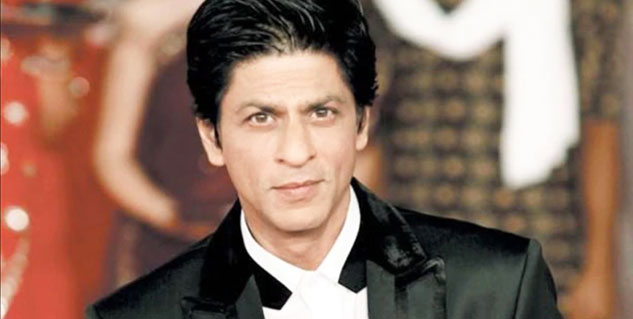 Bollywood King Shah Rukh Khan also suffered from the problem of depression after his shoulder surgery in the year 2010. After his battle with depression was over, the Rahees actor said, "Due to the shoulder injury and the suffering I had got into a depression mode but now I am out of it. I feel happy and boosted with energy." He further added, "I face difficulty when I have to express my innermost feelings. I am very shy, quiet and reclusive as an individual. It is not something I am proud of but I lack in the art of expressing my love, my friendship, my anger, my apologies, which people misinterpret at times."
5. Parineeti Chopra
A few years ago, Parineeti Chopra revealed about going through a depression phase in the years 2014-15. After her films were not doing well at the box-office, she said that suddenly there was no money left with her. Moreover, she suffered a heartbreak in her personal life alongside. She mentioned that it became a 'typical filmy depressed girl' who used to stay in her room, curled up in a corner and crying all day with a chest pain that was not going. However, she shared that people like her brother and some friends pulled her out of that phase by just being there with her to support and that she herself decided that it depends on her to get out of that dump.
Also read: Mental Health And Men: 3 Reasons Why Men Mask Their Mental Health More As Compared To Women
6. Varun Dhawan
Not a lot of people are aware that actor Varun Dhawan was also battling depression a few years ago. He revealed the news that he was fighting the mental health problem while shooting for the movie Badlapur. He said, "I was depressed. I was not clinically declared depressed but I was heading there. I was very sad to a certain degree. I don't want to use the term 'depression' loosely because it's a serious illness. It definitely affected my mental health. I was prescribed and did see a doctor for it as well."
7. Yo Yo Honey Singh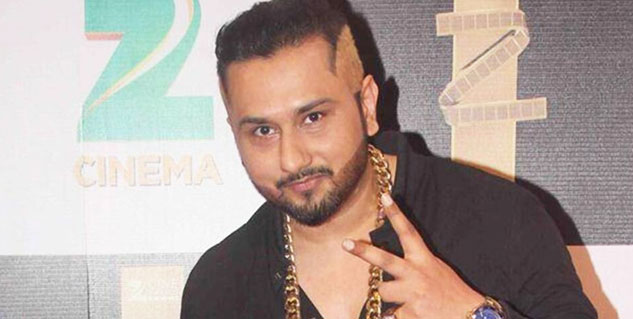 There was a time period when we could'nt enjoy Yo Yo Honey Singh's songs. The reason behind him missing from the entertainment industry was that he was suffering from bipolar disorder during that time. However, a few years ago, the rapper shared the news with his fans. He said, "It was scary. One year had passed and I wasn't responding to medicines, until a fourth doctor from Delhi treated me. At one point, I thought I would live in this darkness forever. I had cut myself off from everyone. I didn't come out of my room, forget stepping out of the house. I had a beard and I didn't get a haircut for months. For someone who has performed in front of a crowd of 20,000, I was scared of facing 4-5 people. That's what bipolar disorder does to you."
8. Manisha Koirala
One of the most famous actresses of Bollywood, Manisha Koirala also suffered from clinical depression. The cause of her mental state was her ex-husband Samrat Dahlal. She fought clinical depression and is also a cancer survivor, which doubled up her dkfficulties. When she was going through this bad phase, her Facebook status once said, "How slowly, shadows of my past friendships are becoming distant dream... did I have bunch of friends with whom there were promises of life time? Disappointed, yes I m...but then life fills you with new hope, new friends...hoping this time round it would be rooted in deep values rather then just crazy, fun times!!"
9. Shama Sikander
Shama Sikander, popular for TV shows such as Yeh Meri Life Hai also talked openly about her battle with bipolar disorder. She said, "For one year I did not even know what was happening to me so, I had no idea and I just used to feel very dark, gloomy and sad. I did not know what was the reason behind this, but I felt directionless. I felt hopeless and I hope that never happens to anybody because hope is what we survive on and if we don't have hope we have nothing. The feeling was so dark that I would wake up at night and start crying without knowing why I am crying. Only someone who has gone through it can understand and how I feel it is."