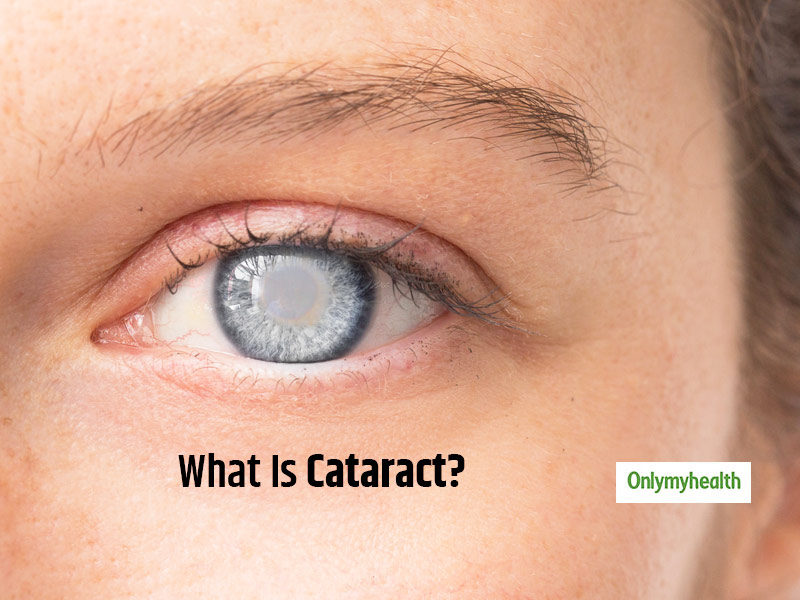 Our eyes have lenses that help us see objects both near and distant. Eyesight is one of the vital senses of the human body making our lives easier. But not all people have strong eyesight. A lot of people are dealing with different eye diseases and cataract is one of them. It is a very common eye disease that causes blurred vision where the person is unable to identify the object in front of him. According to the American Academy of Ophthalmology, the lens inside our eyes that helps us see should be clear to provide a clearer vision. In a cataract, the lens becomes foggy or cloudy creating hazy, blurry and dull images. It is the same as looking outside through a dusty or foggy window. While cataract is very common in older adults, children and adults can get it too. Read the risk factors, causes, symptoms and more in this article.
What Is a Cataract?
There are different parts of an eye that are designated to do disparate functions. When either of the part function improperly, vision is affected. The same thing is in the cataract condition. It is referred to as a densely cloudy area that is formed on the eye lens. Cataracts can occur in either one or both the eyes.
As explained by Dr. Hemant Todkar, Ophthalmologist at Ruby Hall Clinic, Pune, in cataract condition, the eye protein forms clumps that hinder clear images to the retina. The process behind eyesight is very complicated. The retina receives light from lenses and converts them into signals. These are then sent to optic nerve that transports the signals to the brain. After the brain processes it, we see an object. This might sound a lengthy process but it is done in microseconds! Coming back to the subject, a cataract doesn't allow sending clear images and therefore the person is unable to see an object clearly. A cataract doesn't develop suddenly but it takes a slow route and interferes with your sight. Generally, cataract occurs in one eye and may gradually develop in the second eye also. Very rarely, both eyes get cataracts at the same time.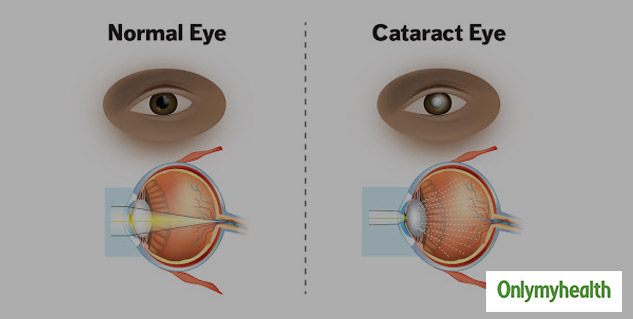 Symptoms of Cataracts
How to identify if you have a cataract? Blurry vision is not a prominent sign of cataracts as it can be caused due to many other reasons. To identify cataract, one should look out for these symptoms in their eyesight:
Problem in seeing objects at night
Halos surrounding lights
Dull vision or things look faded
Increased glare sensitivity
Frequent changes in prescription eyeglasses
Cataract Types and Causes
Not only one but there are many types of cataracts that you should know about before receiving treatment for it.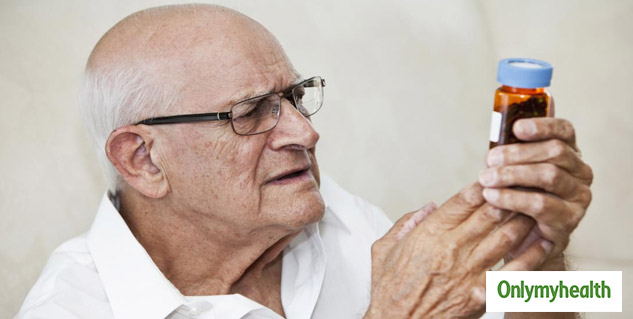 Also Read: How To Tell If Your Child Is Colour Blind, Ophthalmologist Answers
Types of Cataracts
A cataract is classified into different types based on how and where it is developed in the eye.
Cortical cataracts: These wedge-shaped cataracts are formed around the nucleus edges.
Congenital cataracts: These cataracts are formed since the birth of a baby. In some cases, babies develop it in the first year. This is not as common as age-related cataracts.
Nuclear cataracts: These cataracts occur in the center of the lens and makes the nucleus look brown or yellow.
Posterior capsular cataracts: This cataract impairs the back part of the lens.
Secondary cataracts: These cataracts are usually formed as a result of medication especially steroids or diseases like diabetes and glaucoma.
Traumatic cataracts: If you have had an eye injury, there are chances that you may develop a cataract in later years.
Radiation cataracts: People who undergo radiation therapy for cancer can develop this type of cataract.
What Causes Cataracts?
After types of cataracts, let us tell you the probable causes of cataract:
Smoking
UV radiation
Diseases like diabetes and glaucoma
Eye injury
Long-term use of medicines and steroids
Excess production of oxidants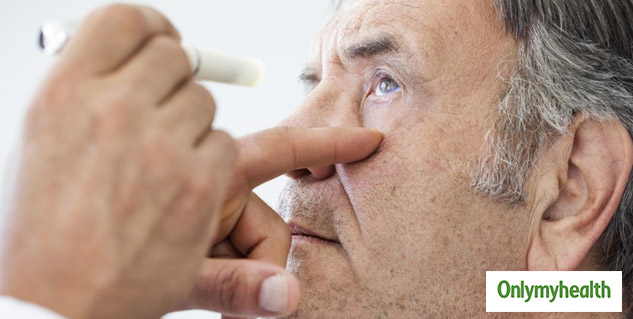 What Are The Risk Factors of Cataracts?
Just like other health conditions, there are certain factors that increase the risk of cataracts. These are:
Advancing age
Family history of cataracts
Alcoholism
Excessive smoking
Diabetes
Previous eye injuries
Obesity or uncontrolled weight gain
Exposure to UV radiation and X-ray radiation
How is a cataract diagnosed?
If you see the symptoms of cataracts, you should visit an ophthalmologist to get your eyes tested. He will conduct comprehensive eye testing to examine your vision and check the possibility of a cataract. A tonometry test is performed to test your eye pressure and you will also be asked to take the vision test where you will be asked to read an eye test chart.
Tonometry Test: This is the main method to identify cataracts. It is done with a puff of air. This would flatten your cornea to check the pressure of your eye. This is a painless method. For clear testing, the doctor would enlarge your pupil using an eye drop. This step helps in examining the retina and optic nerve at the back of your eye to find the damage.
Besides tonometry, the ophthalmologist may also perform tests to assess your perception of colours and glare sensitivity.
Cataracts Tests and Treatments
There are several treatment options that the doctor may suggest according to your eye condition. There are both surgical and non-surgical treatment options available for cataracts. Most people opt for cataract surgery to regain their normal vision. However, if you are uninterested in surgery or are unable to get it done, the doctor may advise other options like stronger eyeglasses, anti-glare sunglasses, magnifying lenses, etc.
Also Read: Infants Can Have Cataracts Too, Ensure Regular Eye Check-Up For Them
Surgical methods for cataract treatment
People who find it very difficult to perform daily activities such as driving, reading, cooking, watching TV, etc. Doctors also recommend surgery when a cataract causes other eye problems or affects their treatment. Here are the common surgeries for cataract:
Phacoemulsification: This surgery is conducted using ultrasound waves. It breaks the cataract lens and eliminates the broken pieces.
Extracapsular surgery: This surgery is done with a long incision in the cornea. The cloudy part of the lens is removed. An artificial intraocular lens is planted in place of the natural lens after the surgery.
The success rate of cataract surgeries is very high. This is why most people prefer surgeries over other treatments to get back their normal vision. The best thing is that people can go home the same day after surgery.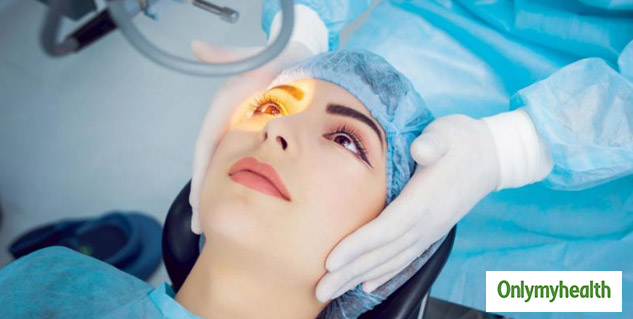 Also Read: Know all possible treatments for cataract
How is cataract prevented?
If you don't want to get cataracts, you must abide by these pointers for healthy eyes and stronger vision throughout your life. Here are some tips to reduce the possibility of cataracts:
Wear sunglasses when going out in the sun
Stop smoking and drinking alcohol
Get your eyes tested regularly
Eat antioxidant foods
Maintain a healthy weight
Visit a doctor if you suffer from any eye problem
Conclusion
Cataracts can affect your daily life by hampering your vision. It won't go unless you get it treated. There are risk-free, invasive surgery options that you can go for to regain your normal vision. The success rate is above 90%. Living with a cataract can not only inhibit you from doing daily chores but it also increases the risk of developing other eye problems. Therefore, it is best to get your cataract treated by an experienced ophthalmologist. Be vigilant about the symptoms of any underlying condition to prevent it from worsening.
Read More Articles in Other Diseases