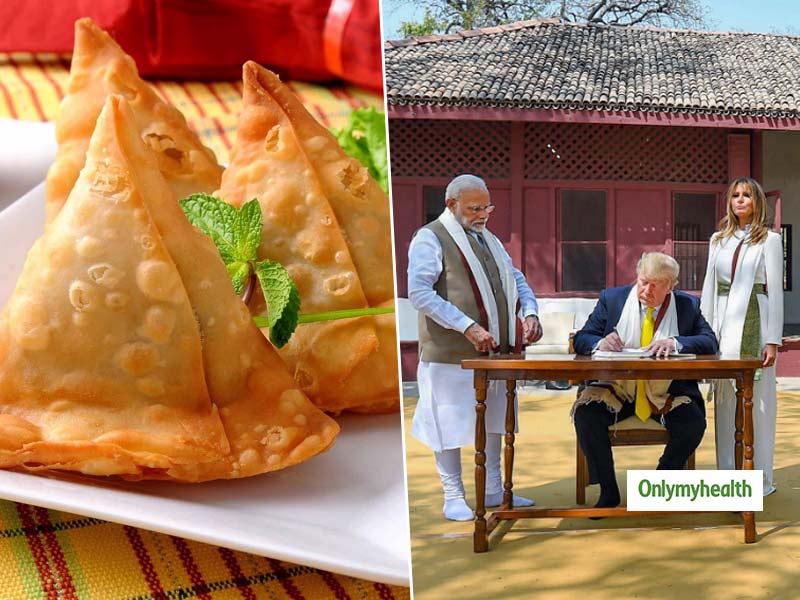 US President Donald Trump has arrived in India with his wife Melania and daughter Ivanka. President Trump landed in Ahmedabad, Gujarat, where he was received by PM Modi yesterday. No effort was left to prepare for the first day of this visit of President Donald Trump to India. From Motera Stadium to the Sabarmati Ashram, the trump was welcomed everywhere in grand and special ways. A special menu was also prepared at the Sabarmati Ashram to welcome Trump, which has now sparked debate on social media. Various types of memes are being made about the 'Broccoli Samosa' served on the trump on social media users. Actually, instead of traditional potato samosas, this broccoli samosa looked strange to everyone. People are trying to know what is so special in this samosa, which sets it apart from potato samosas. Let us know why Broccoli Samosa is different and how it can be made.
Sabarmati Ashram menu
The responsibility of preparing food for the President of America at the Sabarmati Ashram was given to the noted chef Suresh Khanna. Chef Suresh said that for President Trump, Gujarat's Special Khaman Dhokla, Fortune Signature Cookies and Broccoli-Corn Samosa have been placed in the menu. Ice tea and green tea were also given a place on the menu.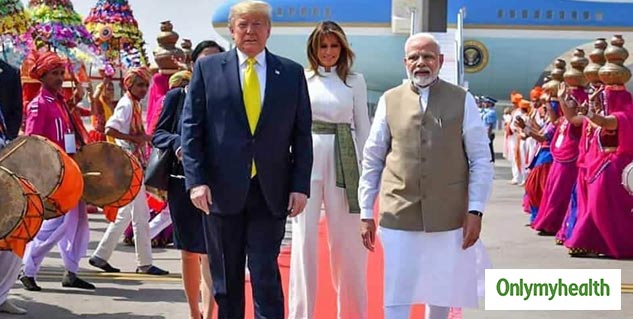 How healthy is broccoli samosa?
Potato samosas contain high carbs, high calories, also consist of cheese, peas or peanuts etc. At the same time, it can be full of cholesterol for diabetic people or people with high blood pressure. While in broccoli samosas, different types of healthy vegetables are used in it, such as carrot capsicum and sweet corn etc. In this way, they give all the vitamins instead of potatoes, which are beneficial for health.
Also Read: Is Drinking Turmeric Milk At Bedtime Healthy? Know From Celeb Nutritionist Rujuta Diwekar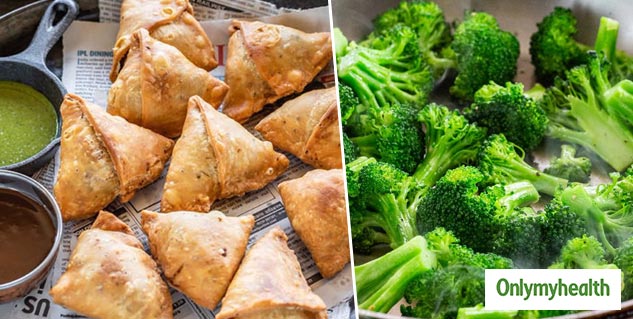 Broccoli is a great source of vitamins K and C.
It is also a good source of folate (folic acid) and which also provides potassium and fibre.
Vitamin is required for the functioning of many proteins involved in blood clotting.
Vitamin C makes collagen, which builds the body's tissue and bone and helps heal wounds. Vitamin C is a powerful antioxidant and prevents damage to the body's free radicals.
High fibre diet promotes digestive health and can also help lower cholesterol.
Potassium is a mineral and electrolyte, which is necessary for the function of contraction of nerves and heart.
Folate is required for the production and maintenance of new cells in the body.
Nutritional value of broccoli
Raw broccoli contains about 90% water, 7% carb, 3% protein and about 0% fat. Broccoli is very low in calories, providing only 31 calories (91 grams) per cup. In 1 cup (91 grams) of broccoli:
Also Read: Lemongrass: Bane or boon? Know About Its Lesser-Known Side Effects Too
Calories: 31
Water: 89%
Protein: 2.5 grams
Carb: 6 grams
Sugar: 1.5 grams
Fibre: 2.4 grams
Fat: 0.4 grams
Ingredients to make Broccoli Samosa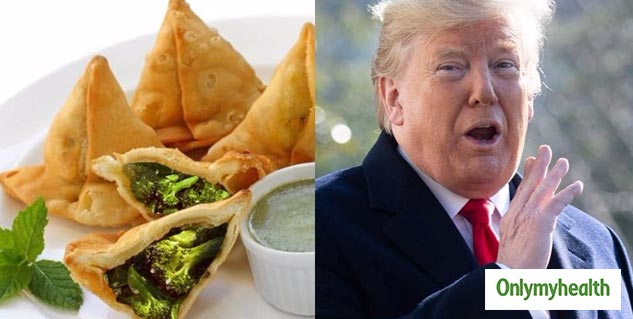 2 cups all-purpose flour
Half a cup of lukewarm oil
Salt to taste
Lukewarm water as required to make the dough
1 teaspoon carom seeds
To fill
1 bowl boiled sweet corn
Finely chop carrots, capsicum
Finely chopped broccoli
1 teaspoon olive oil
Salt to taste
1 teaspoon garam masala powder
1 teaspoon mango powder
1 teaspoon ginger paste
1 teaspoon chopped green chillies
1 tablespoon chopped coriander leaves
Oil for brushing baking dish and samosa
Recipe for making Broccoli Samosa
To make Broccoli Samosa, you have to finely chop broccoli, carrots, capsicum or boil it lightly.
Add oil to the pan and roast the broccoli, carrots, capsicum, green chillies.
Then add salt and mango powder to it.
Mix all the spices and ginger paste in it.
Turn off the gas after roasting.
After cooling, you can mix chilli flakes, oregano and cheese in the vegetables.
Knead the flour in advance.
Make a small puri of fine flour and cut it in between.
Pick one part and fold it and make the shape of samosa.
Fill roasted vegetable in samosas. To make it healthy, stream it instead of frying or bake it in an oven.
Read more articles on Healthy Diet