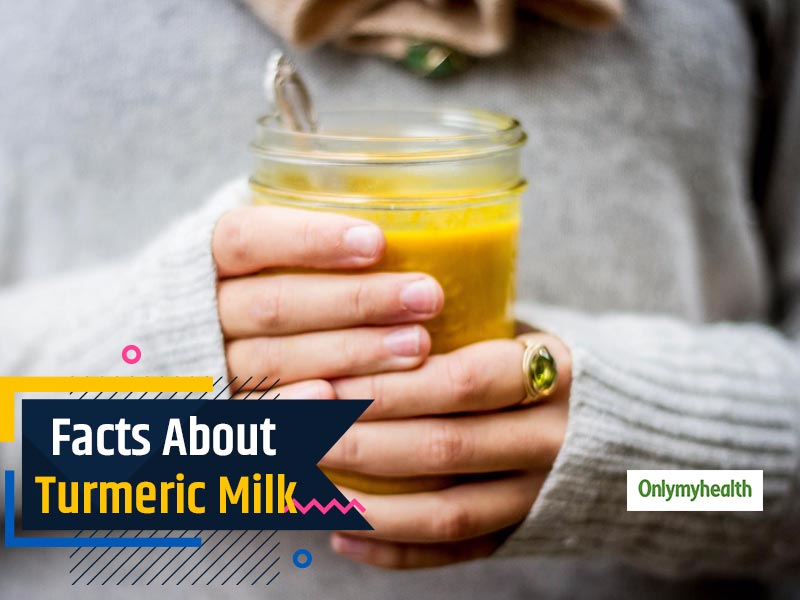 Turmeric milk or Haldi doodh is a power drink which apart from curing cough & cold, boosts immunity and digestion. In Indian households, turmeric milk is no less than medicine, in fact, more powerful and healing than others. Turmeric holds incredible remedial properties to bring immense health benefits. Celebrity nutritionist Rujuta Diwekar in her latest Instagram post answered some facts about turmeric milk that may help people earn the utmost benefits.
Quick Rundown Of Health Benefits
1. Promotes better sleep. People who get up several times in the night are sure to get a sound sleep.
2. Accelerates injury and wound healing.
3. Boosts immunity to shield body and health against seasonal flu.
4. Improves hormonal balance which helps women combat irregular periods and acne issues.
Use naturally-grown turmeric
Try to buy turmeric powder that has been grown naturally and locally. Giving it a witty angle, Rujuta says a turmeric plant has grown with chilies in the shade of a banana tree and has a marigold flower next to it is the best for consumption.
Better to use milk sourced from local dairy
Rujuta says that for turmeric milk, you should always use non-branded, regular full-fat milk, which is available in a local dairy. But if you are living in an area where regular milk is difficult to get, then try to find fresh cow's milk. The best milk is the one that gets spoiled within a few hours if not kept in the refrigerator.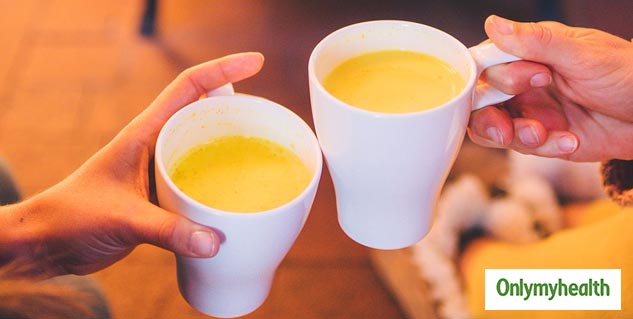 Drinking turmeric milk at night is more beneficial
According to Rujuta, you can drink turmeric milk in the morning, but it is better to drink it at night. Drinking turmeric milk in the morning also shows the same effect but the results are much better than at night. Drinking turmeric milk at night is the main reason that it optimizes your hormonal balance, due to which you get better sleep and you wake up fresh the next morning. This process keeps getting better with each day.
Also Read: Health Benefits Of Drinking Turmeric Water
Add Spices To Prevent Catching Cough and Cold
Add a pinch of black pepper or nutmeg with turmeric to fight cold and cough that in some cases, arrive after drinking turmeric milk at night. Surprisingly, this can keep you secure from many types of infections too. Drinking turmeric milk while sleeping at night also helps in losing weight because turmeric and milk together form a tremendous combination, which is full of essential fatty acids, anti-oxidant and anti-inflammatory properties.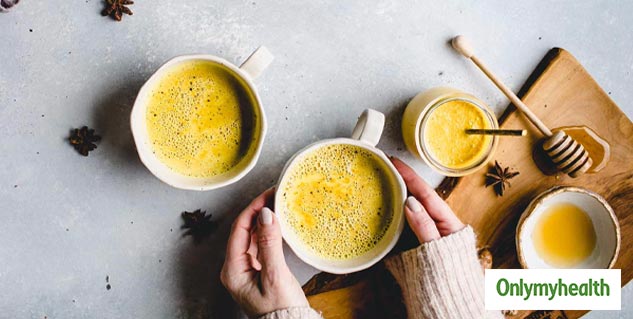 Turmeric milk beneficial in PCOD
Turmeric milk is a good drink for PCOD patients, especially for women who have bladder pimples. In this case, you can add aliv seeds in it, which will prove to be very beneficial for you.
Also Read: Treat Indigestion and Boost Immunity With Turmeric And Black Pepper
Drinking too much turmeric milk is not a good idea
If you drink turmeric milk daily, you may have acidity and flatulence. However, it is safe to add a little milk and turmeric every day when making vegetables or lentils. So use this information and improve your health by drinking magical milk containing turmeric.
Read More in Healthy Diet