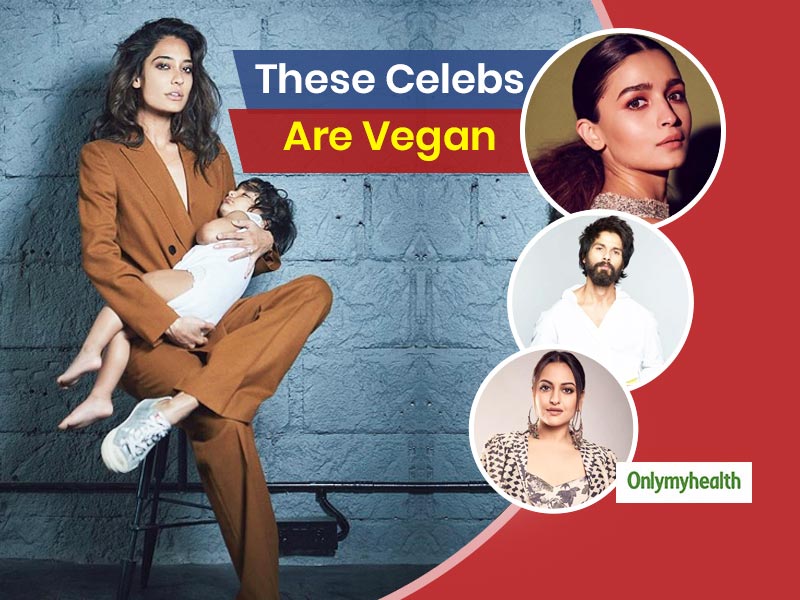 It is a common belief among people that consuming meat and seafood are a must if you want to gain a good physique. They think that sticking to a vegetarian diet can become a problem in their way to fitness. Vegetarianism doesn't mean deprivation from nutrients- it means fitness and health. A vegetarian diet includes all the essential nutrients that can fulfil your daily requirement of healthy nutrients. Don't believe us? Well, even some of the Bollywood celebs that you love so much swear by vegetarianism. These actors not only follow it, but they also encourage others to do the same and flaunt it in the best possible way.
Here is a list of celebrities who are vegetarian and they are healthy and fit.
Shahid Kapoor
View this post on Instagram
This handsome actor who once was known for his chocolate boy image has transformed into a total hunk and we're loving it. Those solid packs were not always in the picture, his hard work and a strict diet has helped him achieve that hot body. Shahid is a vegetarian who is strictly against animal cruelty and has even participated in various campaigns with PETA. He turned a vegetarian after being inspired by the book Life is Fair by Brian Hines.
Also Read: Things You Should Know If You Are Switching To A Vegan Diet
Sonam Kapoor
The ultimate Bollywood fashionista has the most amazing body and an incredible sense of style to complement it. She was branded as the Hottest Vegetarian in 2016 by PETA, India. She turned vegan after learning about her inability to digest dairy products and meat. Her journey of being fat to the fittest diva in tinsel town is not hidden from the world – it is a journey that inspires and helps people think that nothing is impossible if you have the will power to do it.
Lisa Haydon
Undoubtedly, Lisa Hayden is one of the hottest actresses in the industry. She is a mother and still manages to keep herself fit and healthy. She has turned vegan for a healthy lifestyle and nobody's complaining.
Also Read: Adele's Weight Loss Secret Is Out. Know How She Lost Oodles Of Weight With The Sirtfood Diet
John Abraham
From his debut film Jism until now, John Abraham inarguably remains one of the fittest actors in Bollywood. He is known for his bulked physique and that too without eating meat. He is against cruelty and does not like eating meat.
Sonakshi Sinha
She is one actor who has always been criticized for her weight but she never took those haters seriously. Today, she looks the fittest and credits her vegan diet for helping her lose weight by speeding up here metabolism.
Alia Bhatt
View this post on Instagram
The newest in the list of vegetarian actors is Alia Bhatt, known for the strong characters she played and the dramatic weight loss that helped her bag her debut film with Karan Johar. She switched to vegetarianism recently to stay healthy and fit. She is enjoying this new lifestyle with her father, Mahesh Bhatt and she hopes that it lasts a long time.
Read more articles on Healthy Diet