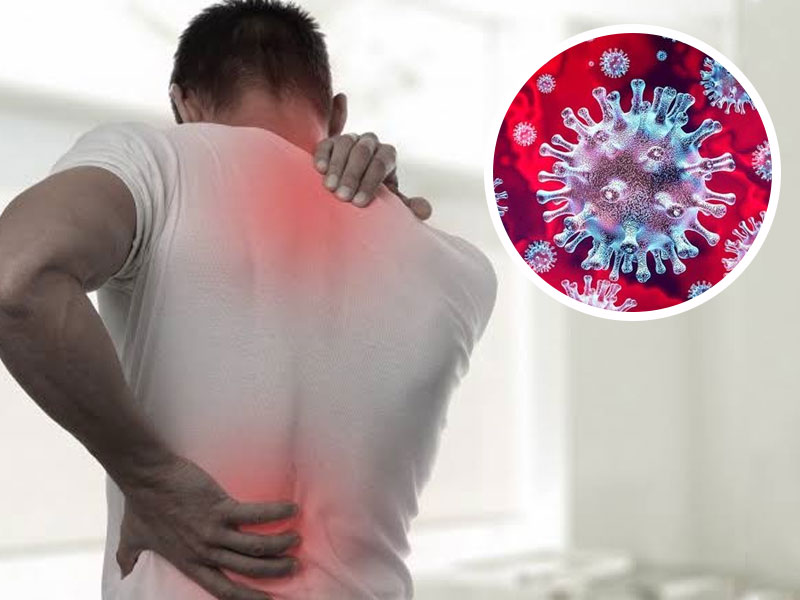 Amid the surge in Covid cases, a lot of people are catching this infection across the world. The common symptoms of Coronavirus include fever, weakness, cough, cold, breathlessness, diarrhea and bodyache. Talking about one of the symptoms that persists even after testing negative in some people, it can be difficult to differentiate between general bodyache and pain due to COVID-19. Even doctors can get confused between the two sometimes, which requires proper testing and diagnosis. But, while body aches and pain can be cause due to several factors, it looks like Covid related muscle pain is a little different.
Muscle pain is mostly caused by muscle inflammation (myositis) and it is a common symptom of viral infection. In general, coronavirus, like other viruses, can also lead to inflammation of the muscle tissue. COVID-19 can trigger an inflammatory response in your body. This can happen through inflammatory cytokines that mainly indicate the immune system to function properly, which can result in abnormal tissue breakdown. Onlymyhealth editorial team spoke to Dr. Amod Manocha, Senior Consultant & Head - Pain Management Services, Max Hospital, Saket, about ways to manage body ache at home in COVID-19 patients.
How to manage body pain in Covid positive patients?
Muscle or joint pain that occurs in people suffering from COVID-19 can take weeks or even months to away. As per Dr. Amod, many patients complain about such pains even after getting tested negative. So, it is now also being considered to be a sign of post-COVID syndrome. Here are some tips to manage body pain in Covid positive patients at home:
1. Take appropriate painkillers/medications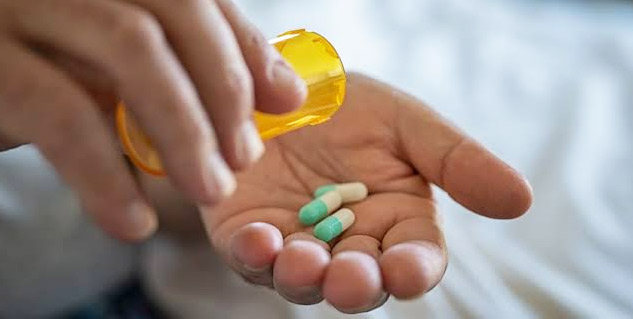 You must take a pain killer if body pain is interfering with your daily chores. People generally take certain self prescribed anti pyretics, this should be avoided because excess use of anti pyretics can cause liver damage, you must take proper doctor's prescription which are better muscle relaxants. Ointments can also be used for milder pain and along with medicines it can give more relief.
2. Drink enough fluids
We must drink enough fluids so that our body functions properly. Drinking less fluids can cause your spinal discs to loose water and hence their shock absorption is decreased, which cause strain in our backs and cause pain. One can also try eating fruits like melons to keep them hydrated during Scotching heat.
Also read: Recovered From COVID-19? Extra Caution After Discharge Is Necessary. Know All About Post-COVID Syndrome
3. Include Vitamin D in diet
Vitamins helps our body to function in a smoother way, vitamin D helps our body in absorption of minerals like calcium in body. Taking enough sun (which helps body to get vitamin D) may make your bones and immunity stronger and ease bach ache.There is no direct relationship between back ache during being covid positive and vitamin D but it eventually strengthens bones which can improve back aches.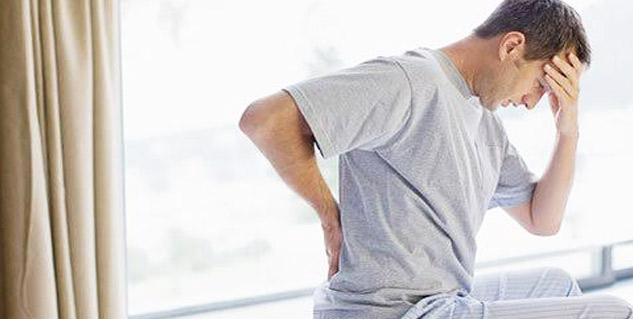 4. Mobilise your body
One of the major causes of body pain in Covid patients is immobilization of body, while being quarantined. One must do certain lung exercises and stretching so that muscle pain is taken care of. In some cases where patients are too weak to exercise, they must take care of their body postures while sitting and lying down.
5. Talk to your doctor
If the body pain increases or stays persistently, then you must see a doctor for the same. It is important to take health advices from your doctor in order to take medical treatment, if necessary. Talk to your doctor in detail about the location and severity of pains.
Also read: Do Not Panic, Hear From Those Who Tackled COVID And Tested Negative. Know How To Cope Up With The 2nd Wave
So, these were some important management tips for body pain in virus infected people by Dr. Amod Manocha. You should always keep in mind that COVID-19 is still a relatively new virus and we are still getting to know about new things about the virus. The above listed effective tips can help in managing the bodyache in Covid patients even at home.
Read more articles on Miscellaneous