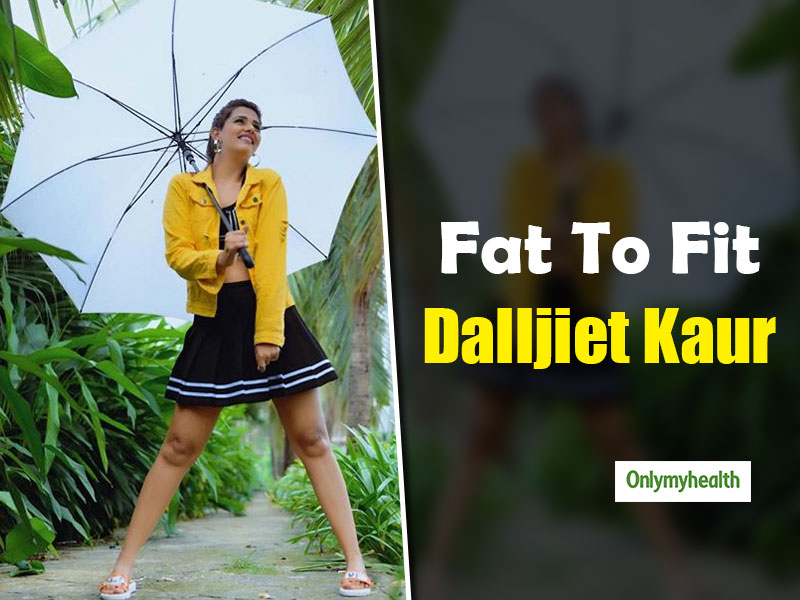 Tele actress Dalljiet Kaur's journey has been an inspiration for many. Right from her exiting a troubled marriage to becoming a single mother, she has overcome all hurdles of life without compromising on her career and personal life. She can be currently seen in Bigg Boss season 13 and is much demand for her friendship with Aseem Riyaz at home. In a recent video, she was seen talking to Aseem Riyaz, where she said how she lost 30 whopping kilos after giving birth to her son. She mentioned how she had reached to 86 kilos during her pregnancy days and had to face many hardships to get back in shape and resume work.
It is not easy for women to get back into shape after giving birth to a child, but for actresses, it is imperative to reduce the pregnancy weight quickly so that she can go back to work. According to Dalljiet, "After pregnancy and delivery, I started eating more. Although I wished to work after giving birth to my son, who would have given me work after reaching this weight. I was only getting roles for playing someone's mother. That is when I realised the need for losing weight and started working towards it."
View this post on Instagram
Dalljiet's Workout And Diet Plan
Daljeet mentioned in the video how she started to diet for losing weight. "To lose weight, I went on a strict diet. Also, I used to do skipping and worked out and exercised daily without skipping a single day. It took me six months to lose 30 kilos, and I was thrilled to see the results."
Also Read: Do You Know Everything About Mushroom Allergy?
She mentioned how her maid used to make fun of her while she started "My maid used to laugh at me whenever she saw me skipping with that weight. However, only after I lost 16 kilos, that is when my maid actually started taking me seriously and often came and asked about what would I like to eat to keep up with my schedule."
While the yummy mummy was trying to lose weight, she did cardio for a minimum of two hours a day, dud pilates for a strong back as she had severe back troubles post-pregnancy and followed her diet very seriously. She survived on protein and doubled the intake of water, which helped her lose weight quickly.
Also Read: Healthy Diet Recipes: 3 Iron-Rich Dishes To Boost Immunity And Metabolism
'I was Fat, Depressed And Struggling'
View this post on Instagram
As quoted to Hindustan Times, Dalljiet said, "I saw myself in the mirror and said who this girl who is just depressed and fat is. That is when I decided to change what was disturbing and get back to life." Now her scales show just 56, and she is happier than never before. However, she supports the fact that new mothers should be given the time and the right environment to lose weight, especially after giving birth to a life.
Read more articles on Weight Management