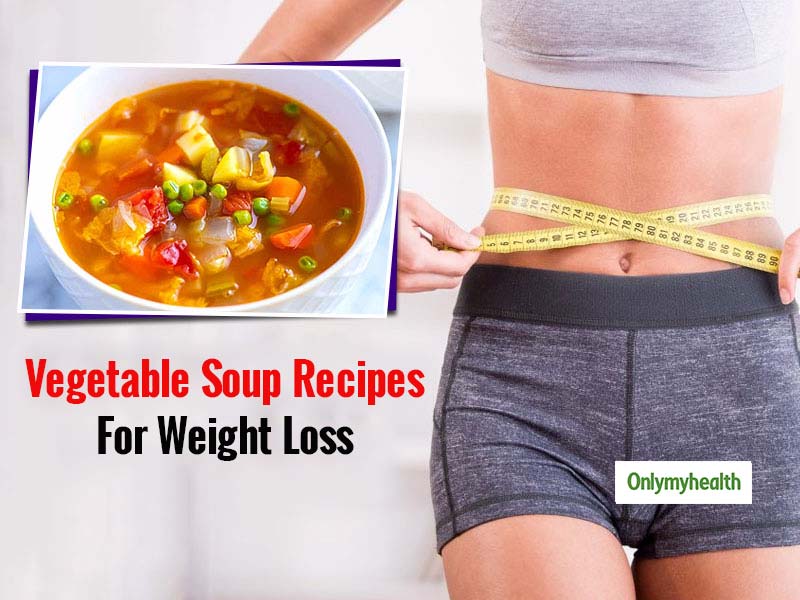 The moment we think of weight loss and diet, the first thing that pops up in our minds is to replace heavy meals with soups. A hot favourite of dieticians for all weight-related queries, soups can easily replace a complete meal without compromising on the nutrients. However, all soups may not be as healthy as they look. Soups that we get in restaurants may seem to be healthy but can have some additives that may not be as healthy.
For weight loss, most of the dieticians stress on the importance of homemade vegetable soups are they high on energy, fibre and has a host of nutrients beneficial for complete nutrition. Not just chicken soups, but vegetable is also very beneficial for weight loss. If you are also trying to lose weight and are confused about what to eat and what not, below are three homemade vegetarian soup recipes that one must try for weight loss:
Vegetable Clear Soup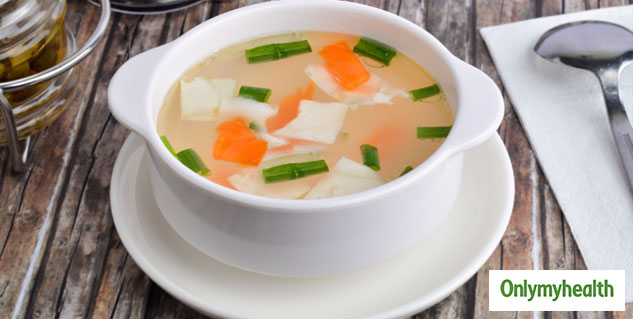 Clear vegetable soup is one of the best meals for a lot of many reasons. It is incredibly light on the stomach, has hardly any calories and is packed with the goodness of vegetables. Vegetable clear soup should ideally have vegetables, which are high in fibre like broccoli, carrots, etc. Most of the vegetables preferably used in clear soup contain vitamins and minerals that improve your health. Carrots have fewer calories and broccoli has phytochemicals and both help with weight loss. One should avoid adding cornstarch in soups as it decreases its health value.
INGREDIENTS
One cup broccoli, one cup green peas, one cup capsicum and one onion with six buds of garlic. Also, you can use black pepper and salt as per your taste.
PROCEDURE
Cut all the vegetables. Take a pan and put a tablespoon of oil.
Now fry the garlic and onion till brown and then add all the vegetables and sauces in hot oil for five minutes.
Now add water and allow the mixture to boil.
Cover the pan and let the mixture boil for 10 minutes on medium heat.
Add salt and pepper as per your taste and serve hot.
Also Read: Healthy Diet Recipes: 3 Iron-Rich Dishes To Boost Immunity And Metabolism
Mushroom Soup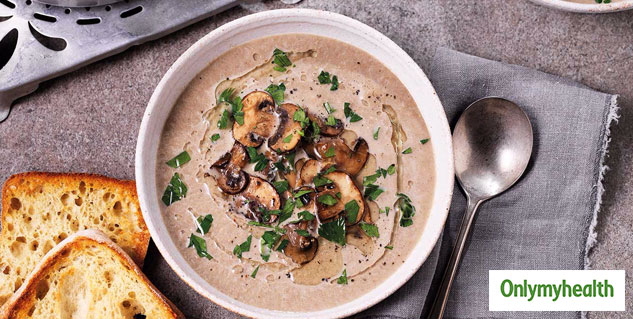 Mushrooms are delicious as well as healthy. It helps in weight loss by controlling glucose in the body and burning fat. Mushrooms are rich in protein, which helps you in weight loss by increasing your metabolism.
INGREDIENTS
1 cup chopped mushrooms, 1 teaspoon cornflour (1/4 teaspoon dipped in skim milk), 1 chopped small size onion, salt to taste, 1 cup milk, black pepper to taste and 2 cups water.
PROCEDURE
Take a frying pan and add chopped mushrooms and milk and cook till the mushrooms are golden brown.
Now set it aside to cool down.
Once it cools down, blend it into a smooth paste.
Fry the onions in a pan till they turn brown and keep them aside. Now mix the mushroom paste and onion and boil it for three minutes.
To make the paste thick, you can add cornflour to it. Now cook for 4-5 minutes and serve hot.
Also Read: Do You Know Everything About Mushroom Allergy?
Cauliflower Soup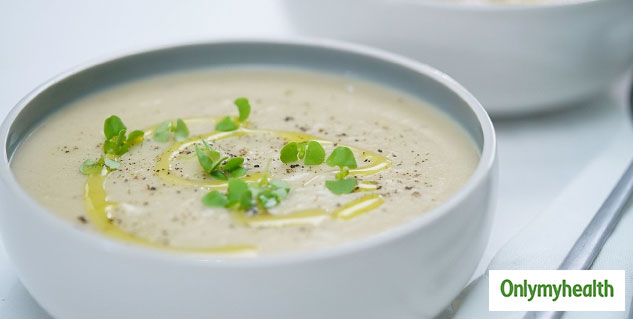 Cauliflower is one of the nutritionally loaded vegetables and is easily available in the market. According to data from the US Department of Agriculture, 100 grams of cabbage contain only 25 calories. If you are trying to lose weight, then this can be a very effective option for you.
INGREDIENTS
10-12 pieces of cauliflower, 1 chopped onion, 2 small chopped potatoes, olive oil, five garlic cloves, cream and lots of vegetables.
PROCEDURE
Take a frying pan and heat the garlic and onion until brown.
Now add potatoes, cauliflower pieces and other vegetables and boil them.
After that, add cream and boil it until you feel that it is creamy.
You can also mix it in a mixer and serve hot.
Read more articles on Weight Management