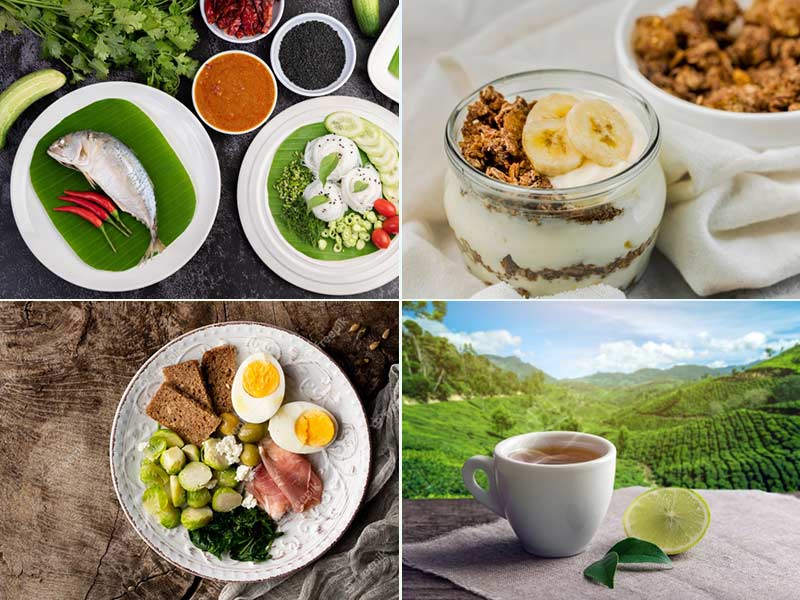 Pairing foods can not only help you develop different tastes but it can also provide other advantages if paired correctly. Yes, there are certain foods that if consumed together can uplift your health. The nutritional value of such foods increases and they activate essential properties to fight off illnesses. However, many of us do not know about these synergistic food combinations and make unhealthy pairs. In dietitian Swati Bathwal's words, what you are eating is right but what combinations you are taking may be wrong. Read this article to know about the best foods combinations that you can have to take your health a level up.
Green tea and lemon
If you love drinking green tea, just squeeze in some fresh lemon juice to it and drink. This combination is super for your health. Not only it reduces the bitter taste of green tea but it also increases antioxidants in the body to boost immunity and prevent chronic ailments. The Journal of Food Science published a study that shows combination of vitamin C and antioxidants increase catechins absorption. So, have lemon green tea instead of a plain one.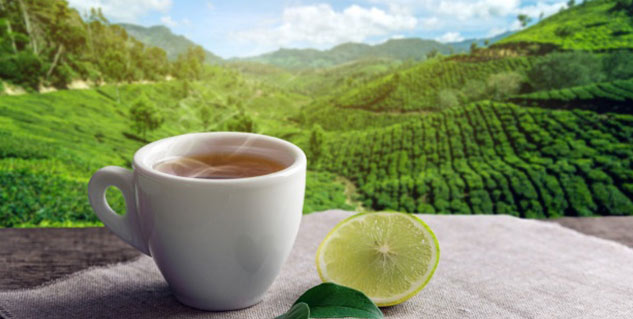 Additional Tip from Dietitian Swati Bathwal: Having Black coffee with coconut oil before a workout can enhance your energy and endurance. This is because coconut oil contains medium chain triglyceride that when combined with caffeine can product astounding results. Having this coffee as your pre-workout meal can amp up your fitness game.
Eggs and cheese
Well, both have diverse tastes but combining them only makes the dish tastier. Besides taste, eating eggs and cheese together can also significantly increase health quotient. Cheese is rich in calcium whereas eggs have high vitamin D content. When you consume these two together, absorption of calcium is increased. This helps in building stronger bones and promoting cardiovascular health. So, why not add some cheese to your omelet to make it more nutritious and scrumptious.
Also Read: Eating 100gm Cottage Cheese Daily Is Good For Your Optimal Health, Here's Why
Apple and Dark Chocolate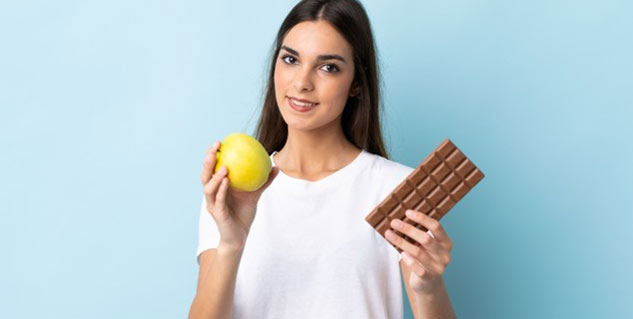 Have you heard of this combination before? Well, this is not a conventional combination but indeed a powerful combo for your wellbeing. Having dark chocolate and apple together makes for a delicious treat but more than that, it is healthful because of the synergistic combination of flavonoids and quercetin. If you eat these, your blood circulation gets improved and the risk of heart diseases is also reduced.
Yogurt With Banana
This is quite a common combination that many people have but do you know why this is good for health? This go-to breakfast item has yogurt which is high in protein and bananas have potassium, together these two are great for building muscles and boosting amino acid levels in the body.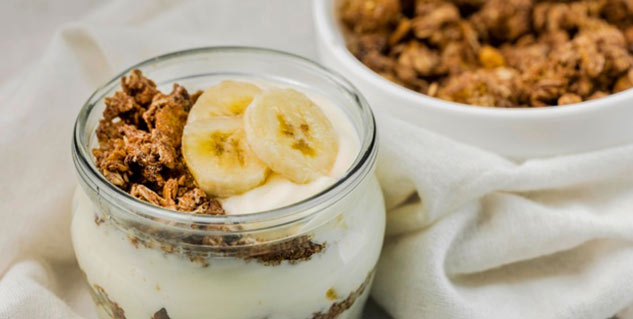 Hard-Boiled Eggs with Raw Vegetables
Salads have become quite popular lately because of their low-calorie quotient and myriad health benefits. We will tell you that consuming vegetable salad with hard-boiled eggs can provide additional health benefits. Vegetable salad has a variety of foods that are rich in carotenoids including alpha-carotene, beta-carotene, lycopene, lutein, to name but a few. Eggs, on the other hand, are rich in protein. Consuming protein with salad increases the absorption of carotenoids and they offer more benefits to the body.
Also Read: Here Are 5 Best And Worst Salads For Your Health
Fish and Garlic
You might or might not be adding garlic to your fish recipe but let us tell you, combining these together can increase anti-inflammatory properties. Most fishes contain cholesterol-reducing properties and garlic only increases them. If you take these two together, your cholesterol levels can be managed with a significant reduction in LDL or bad cholesterol.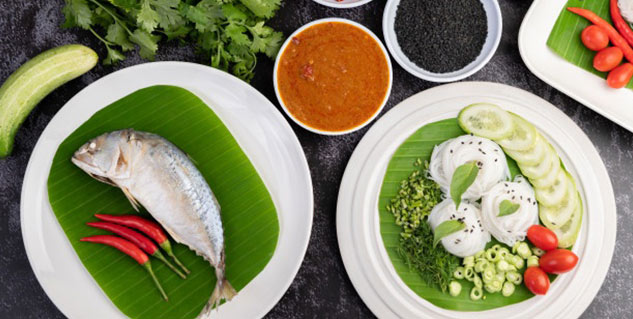 Expert Tip: Add prepared fish in mustard leaves or banana leaves that absorb nutrients from the leaves and enhances the nutritive value of fish.
Conclusion
These were some good combinations of foods but let us also tell you that there are certain bad combos that are followed by many people. One of them is having nuts with tea. Most Indians literally live on tea. They can have tea at any time and every time of the day. If you are also a tea lover, then you must know that consuming nuts with your cup of tea is bad for your health. This is because tea has catechins and oxalates that reduce the absorption of iron from nuts. Probably this is why iron deficiency is very common in Indians especially women.
Read More Articles in Healthy Diet
Images Credits- freepik.com