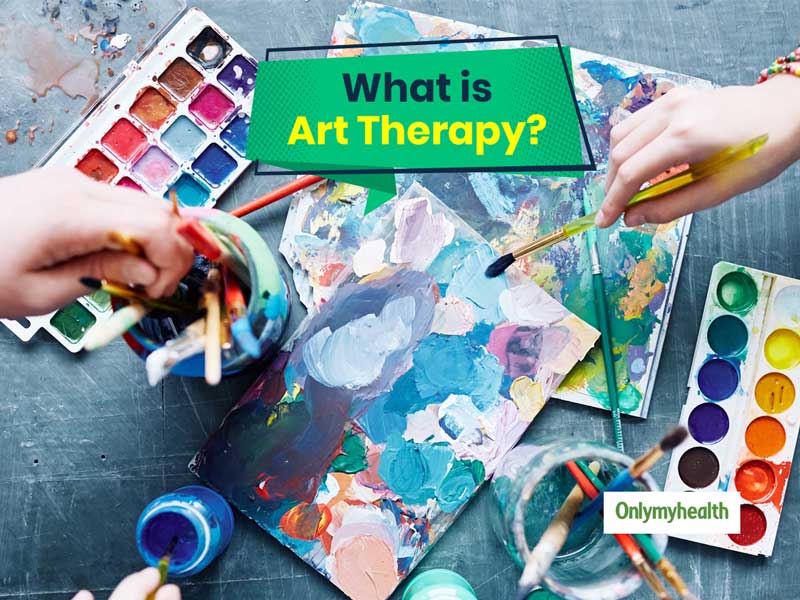 Sometimes, you need to indulge in activities that may help unwind your mind. Medicines may not work in warding off all issues especially those related to stress. Many people are unable to express themselves to others and hence, their stress story remains unheard. It is believed that the more you share things with others, the less burden you may feel. People who are not able to share their thoughts and emotions can take the help of art therapy to become more open and expressive. To know what art therapy is, read ahead.
What is art therapy?
Due to the role of this therapy in building personality and improving mental health, it is also called expressive therapy. In this therapy, the master and participant, both are the same. The one who needs the therapy would be conducting it as well! Art is the medium used in art therapy that helps in expanding the area of vision and connecting oneself with the world through colours. You don't have to be artistic for this therapy, just bring out your best creative side and make what you feel like.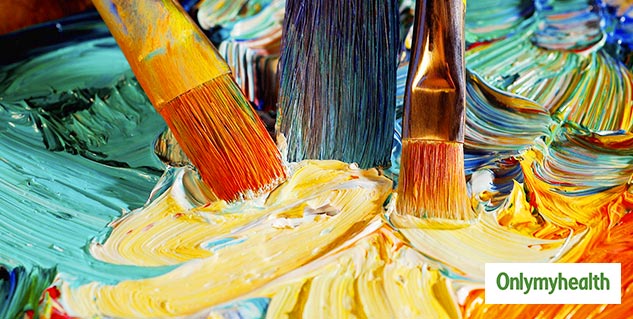 Art therapy involves the use of colours, paints, markers, chalk, etc. You can draw a painting or design a postcard or make a collage or make a wheel of feelings/things you want to do in life. This therapy is a great way to rediscover yourself and express your emotions through art. Many people like to draw or paint when they feel stressed and don't have someone to talk to.
Common types of art therapy are:
Painting
Photography
Digital art
Collaging
Textiles
Benefits of art therapy
Art therapy is suitable for people of all age groups. Particularly those who didn't see any improvement in their expressive and verbal communication skills after taking verbal therapy can try this. This therapy helps in sketching your feelings that are either hidden deep inside you or you are not letting them come out.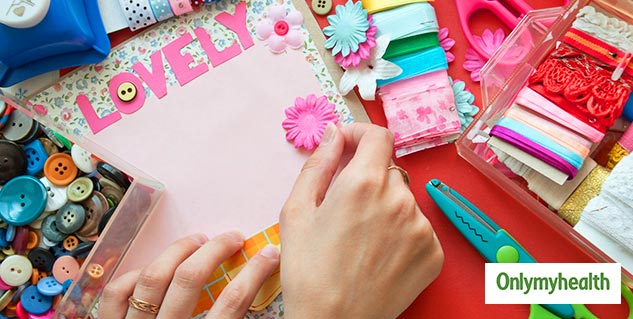 Here is a list of people who can get benefited from this therapy:
People who are poor at expressing their feelings: This therapy benefits people who find it extremely hard to establish verbal communication let alone express their thoughts. The therapy allows them to bring out their real emotions.
People who have mental or psychological health issues like schizophrenia, poor memory, etc.
People who are suffering from dementia: These people struggle with their personal identity. Art therapy puts the creative part of the brain to use and helps in restoring memorising power. This also alleviates stress levels that may be affecting their road to recovery.
Also Read: Emotional, Mental And Physical Wellbeing Tips By Experts
People who have learning problems: There are many kids who aren't able to learn but don't have any underlying medical condition. They can also get benefited.
People with autism: Those with the autistic disorder tend to struggle with communication. Practising art therapy helps them build communication skills.
People with terminal or chronic illness: Art therapy can ignite a sense of control and freedom in people with illnesses.
Art therapy is of great help in opening up a person who feels unable to express himself. This is an easy way to amplify verbal communication skills and help in establishing connections with other people. If you know someone who can get benefited from this therapy, help them by recommending them art therapy.
Read More in Mind and Body