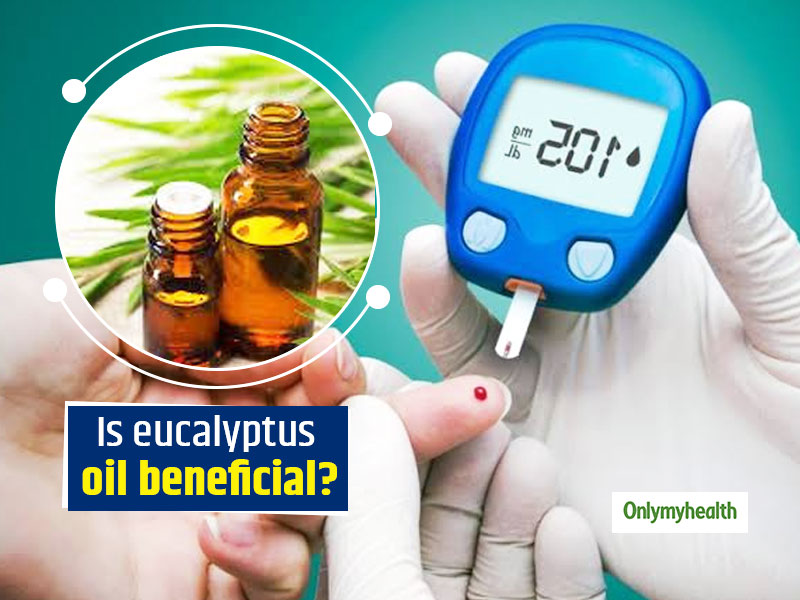 Eucalyptus oil is a useful essential oil that has many benefits as well as side effects. Read on to know more details about it.
Eucalyptus oil is extracted from a tree that native to Australia. It is basically a beneficial oil from the leaves of the tree. Eucalyptus oil is used as as essential oil and can offer a wide range of health benefits including cough, congestion and even asthma. The dried leaves and oil of eucalyptus are used to make medicines. Along with treating health conditions, this essential oil can also be applied on the skin and hair to relieve several beauty care problems like acne and head lice. However, it has to be diluted in some water or carrier oil before applying on the skin or scalp, as it can leave an allergic reaction. Eucalyptus oil is usually used to get rid of respiratory problems. It contains an ingredient called Eucalyptol, which is mostly a main part of mouthwashes and cough suppressants. Eucalyptus essential oil is also used with a diffuser for aromatherapy. Read this article further to know about the benefits and side effects of eucalyptus oil.
Eucalyptus oil benefits
Eucalyptus leaf contains chemicals that might help control blood sugar. It also has chemicals that can fight against bacteria and fungi, that lead to various infections. Another major benefit is that it can treat pain inflammation and many respiratory problems such as asthma, congestion and bronchitis. Here are the main benefits of eucalyptus oil:
1. Controls blood sugar
Eucalyptus oil offers a major benefit of controlling blood sugar levels, proving as a treatment for diabetes. Some experts say that it can contribute majorly in lowering the lowering blood sugar levels in people who are suffering from diabetes. However, the experts also recommend that there should be careful blood sugar monitoring for people using diabetes medication that contains eucalyptus oil.
2. Treats coughing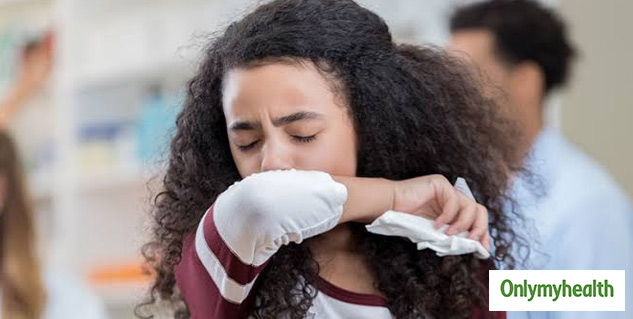 Eucalyptus oil also also being used to treat coughing since a long time. It is used in many cough medications and is one of their main compounds. It is even used in vaporubs to get relief from congestion. It can be applied on the chest and throat to fight common cough symptoms from cold and flu. Eucalyptus oil can not only provide relief from cough, but can also help you get the mucus out of your chest. You can add a few drops of this essential oil in a hot bowl for steaming process. It loosens up the mucus so that when you cough, it does not get blocked. Using a rub containing eucalyptus oil will give the same benefits.
3. Disinfects wounds
Using eucalyptus oil for treating and disinfecting cuts and wounds is a conventional treatment that is being used since many years. This essential oil can help in speedy recovery and keeping the wound moisturized as well. You can just apply a few drops of any essential oil to heal your wound quickly. As mentioned above, eucalyptus essential oil has antimicrobial properties present in it that can help in preventing and disinfecting minor wounds and cuts. You should try and apply it after mixing with a carrier oil and be aware if you are allergic to this oil or not.
Also read: Eucalyptus Leaves Medicinal Uses: Know It's Health Benefits
4. Eliminates bad breath
Along with mint, fennel seeds and pineapple juice, even eucalyptus oil can help in eliminating bad breath. Many researches show that it can even help in getting rid of dental plaque, which is a major cause behind bad breath. There are many chewing gums that contain eucalyptus extract and can improve bad breath in some people. You can even add it in your gargling water and use in the morning to manage bad odor as eucalyptus oil has a pleasant smell. However, avoid drinking this gargle water as it can be harmful for your body.
5. Removes head lice
A mixture of coconut oil and a few drops of eucalyptus essential oil can also prove to be beneficial for removing head lice. Head lice can be extremely bad for you as it damages the scalp and can cause infections as well. You can rely on eucalyptus oil for long term treatment of head lice. They will reduce the scalp and hair dryness along with killing and preventing head lice. The lice and eggs are easy to take out if you apply oils. Make sure you are not allergic to essential oils.
6. Relieves asthma and bronchitis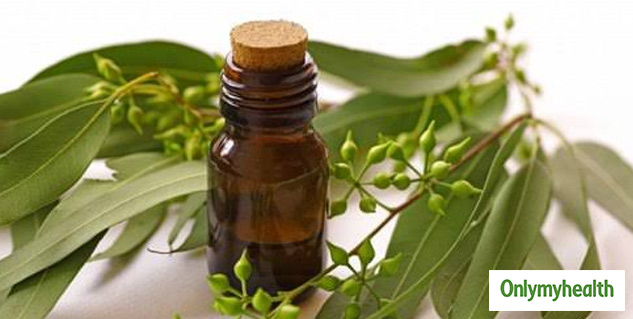 Another benefit is that eucalyptus oil can relieve chronic health conditions like asthma and bronchitis. Some researches shows that eucalyptol, which is a chemical found in eucalyptus oil can break up mucous in people who have asthma. However, you should not take this oil in any way without consulting with your doctor. Some researches also observed that taking eucalyptus oil product can also reduce the symptoms of bronchitis in people.
7. Eases headache and joint pain
Eucalyptus is very well known for its medicinal properties just like basil. It can help in easing headache and joint pain effectively. This oil has many other benefits except helping with joint pain. In fact, Eucalyptus essential oil is also used in many pain relieving creams and ointments. Apart from these advantages, eucalyptus oil has a very easy and refreshing fragrance.
Also read: Eucalyptus Benefits: 5 Home Remedies To Relieve Severe Respiratory Problems
Eucalyptus oil side effects
Eucalyptus leaf is considered to be safe when being consumed in small quantities in foods. However, there are some things that you should know before using this essential oil. It can be unsafe for you if taken directly from mouth or applied on the skin without diluting. Here are the side effects of eucalyptus oil:
1. Blue discolouration of skin
It is especially unsafe to apply Eucalyptus essential oil on your skin without diluting, especially on the sensitive areas like your face. Blue discolouration of skin is also one of the most common side effects of using this oil. Some oils, including eucalyptus essential oil are photosensitive and phototoxic and can cause a serious reaction on the skin. The discolouration can be blue, pale and can cause redness as well.
2. Allergic reaction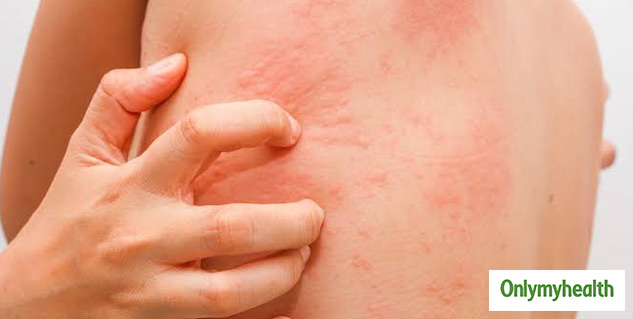 It is important to talk to your dermatolgist before applying eucalyptus oil on the skin. Many people might have allergic reactions after using this essential oil. There is a high risk of developing throat swelling and skin rashes after using eucalyptus oil. It contains one compounds that can have a negative effect on some people. So, having an allergic reaction is a common side effect of eucalyptus oil.
3. Abdominal pain
Inhaling eucalyptus oil can also be harmful as it may cause abdominal pain, nausea, dizziness, vomitting and diarrhea. These symptoms are altogether called eucalyptus oil poisoning as it can be fatal too. You should use this oil in moderation and as per your health care provider's recommendation.
Also read: Heat Stroke Home Remedies: Use These 5 Essential Oils To Prevent Heatstroke
4. Irregular heartbeat and shortness of breath
Breathing in the strong particles of essential oils, including eucalyptus oil can cause irregular heartbeat and shortness of breath. It is believed to relieve symptoms of asthma and bronchitis but should inhaling too much also has its own side effects. You should not put more than a few drops in your diffuser.
So, these were the benefits and side effects of using eucalyptus oil. Just remember not to apply it directly on the skin without a carrier oil and make sure you are not allergic to this essential oil. And, you should avoid using eucalyptus oil during pregnancy and breastfeeding. You can talk to your doctor and dermatologist before using any type of essential oil.
Read more articles on Miscellaneous