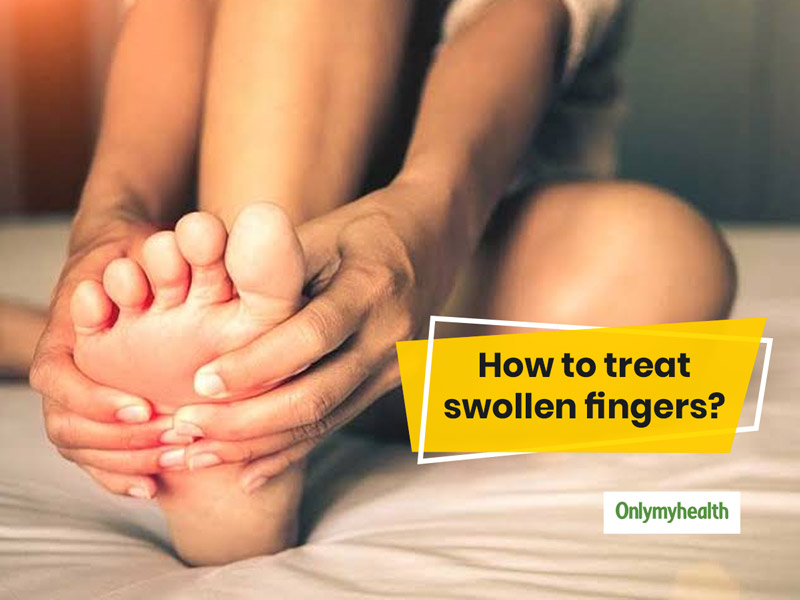 Swollen fingers is a common problem during winter season. Check out the causes and treatment for this condition. Read on.
Swollen fingers or the condition called chilblains are the painful inflammation of small blood vessels in your skin that is caused due to persistent cold weather posure. Also known as pernio, swollen fingers can develop itching, red patches, swelling and ulcers on the hands and feet. The symptoms mostly go away within a week or two, especially if you try to stay as warmer as possible. However, this condition can continue for years in the winter season, every year. There is no specific treatment for chilblains but you can try treating it at home by protecfing yourself from cold exposure and applying lotions. Swollen fingers do not indicate about any major health problem but can lead to an infection, which may cause severe damage if ignored and left untreated. You can also take certain precautionary measures to protect yourself from swollen fingers. Keep reading to know about the causes and treatment for swollen fingers in winters.
Swollen fingers causes
There is no specific cause behind swollen fingers or chilblains. They may be an abnormal reaction of your body to cold exposure and then sudden rewarming. Basically, rewarming of cold skin can cause small blood vessels under the skin to expand more quickly than the larger blood vessels can actually take. This leads to an immediate response of the blood leaking into nearby tissues. Some risk factors of swollen fingers include:
1. Underweight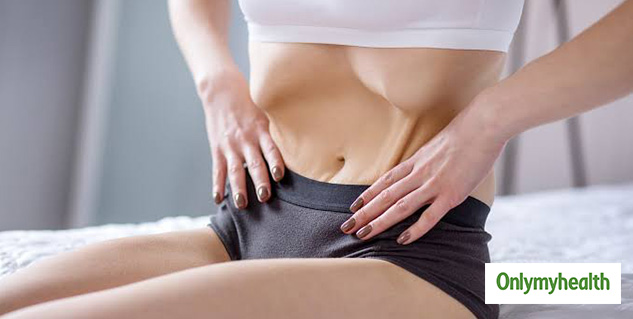 Being underweight can also be a risk factor for swollen fingers. Your weight should be appropriate as per your height. People who have 20% less weight as per their height are at a greater risk of developing this problem.
2. Weather conditions
Living in high humid areas can also be responsible for chilblains as the skin is exposed to the temperature. People who live in colder and drier areas are less likely to get swollen fingers because the living conditions and clothing used in these areas are more protective against cold.
3. Tight or exposing clothes
Wearing tight fitted clothes in winters can put you at a higher risk of developing chilblains. You should avoid wearing clothes that expose your skin to the cold winds as this is also another risk factor behind swollen fingers.
Also read: Simple Kitchen Ingredients That Will Ease Up Your Swollen Fingers This Winter
Swollen fingers treatment
One can always go for certain medicines to treat the developed infection in your swollen fingers. However, only take the medications as prescribed by your doctor. There are certain home remedies that can help in getting rid of pain and inflammation in fingers. These natural ways are:
1. Ice pack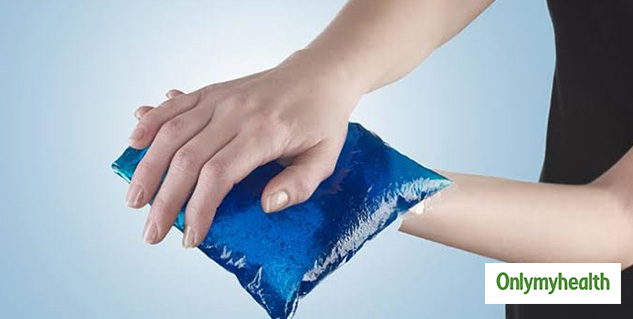 Ice compression has also proved to be a treatment for inflammation and pain in your fingers during winters.The first thing that comes to your mind for swelling due to injury is also an ice pack. So, for Chilblains as well, applying a cloth-covered ice pack on the fingers can help in reducing pain and inflammation. You can even use a towel to wrap the ice pack for this purpose. Just leave it on the affected area for 10-20 minutes for relief. You can also use a pack of frozen peas covered with a cloth, as this may be even more effective.
2. Apply lotion
Applying a lotion can ease the itching as well as swelling. You can ask for a dermatologist or your doctor's advice before buying a product from the market. This is one of the best ways to treat swollen fingers at home.
3. Keep yourself covered
You should also try and keep yourself covered from the cold weather as the main reason behind this is cold and dry environment. Minimal exposure can help in preventing and treating chilblains.
Also read: Wave Goodbye To Swollen Hands In The Morning By Learning Its Causes And Treatment
So, these were the causes and treatment for swollen fingers in winters. You can even prevent chilblains by wearing proper clothes in winters, staying active and avoiding exposure. Home remedies should be tried only after talking to your doctor regarding the swollen fingers.
Read more articles on Miscellaneous