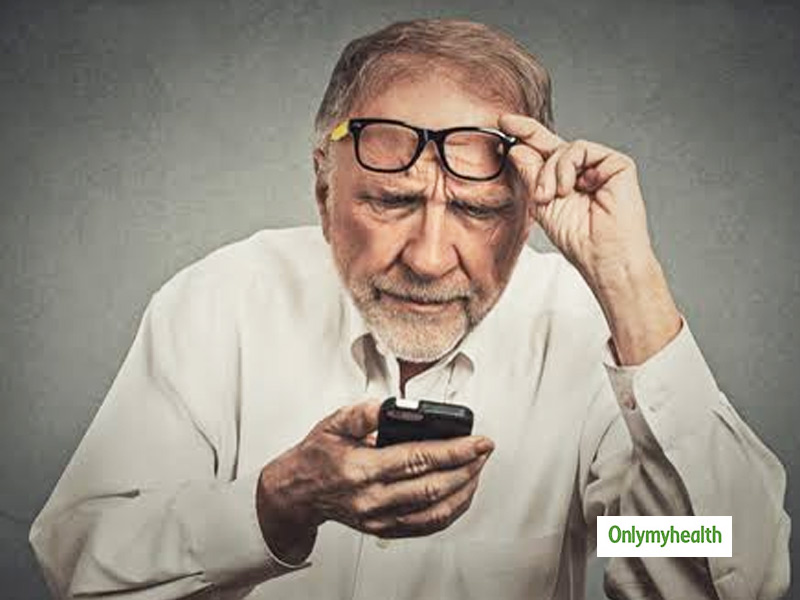 Macular degeneration is an eye disease that can be prevented with Ayurvedic tips. Check this article to know about its symptoms.
Macular degeneration (MD) is an eye disease that can cause complete vision loss. One needs to take care of his/her eyes in order to avoid any eye problems. It is one of the most common causes of blindness, similar to catarct. It is a degenerative eye disease and there is no successful treatment found for the same. However, unlike cataract, which might develop at old age, MD patients can be younger, especially those who keep working on screens. Macular degeneration is considered far more dangerous than cataract and it can severely have a negative impact on your life. It can also cause stress and anxiety buildup, which then leads to mental trauma due to the many practical problems that patients experience. Do you know what is macula? It is basically the most sensitive part of the retina, which is the nervous layer of the eye. The problem is more serious and can often lead to blindness. Patients need to be aware as to what steps can help in avoiding being blind due to this eye disease. Read on to know about some ayurvedic tips to prevent macular degeneration and its symptoms.
Ayurvedic tips to prevent macular degeneration
Ayurvedic methods have proved their worth time and again. Taking oreventive measures is always better than treating a particular disease, especially in degenerative health conditions. People are engaged in various activities involving the most important part, i.e eyes. Therefore, it becomes important to avoid or atleast postpone the symptoms of an eye disease such as macular degeneration. Ayurveda can provide a lot of solutions for this problem. The functioning factor of Pitta in Ayurveda is the main key to prevent macular degeneration. Here are some Ayurvedic tips to prevent this eye disease:
1. Include fruits in your diet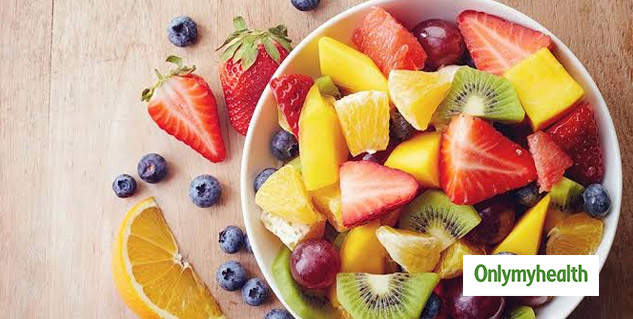 It is important to include fruits in your diet for your eyes and overall health as well. Fruits including apple, mango, berries, banana, etc are healthy foods that have a large number of nutrients and benefits. Almost all the fruits contain the essential vitamins and minerals. In fact, they can even play a role in maintaining the water content in your body. Therefore, having a bowl of fruits daily can also help in preventing macular segmentation naturally. This ensures an adequate supply of antioxidants that are beneficial for eye health. There are a lot of ways to add them in your plate such as fruit cream, fruit salad and many different desserts.
2. Don't strain your eyes
Eye strain can result in blurring of eyes and less concentration. You should not handle devices in an uncomfortable position to avoid eye strain. In fact, Ayurveda says that you should not operate any electronic devices for longer hours and it is suggested to take regular breaks. Taking breaks can give time for your eyes to relax and gain back the strength to get worked up again. A lot of people spend most of their time on various electronic gadgets like mobile phones and laptops. This puts a lot of strain on your eyesight. If you don't take a healthy diet for your eyes, then it can have an effect on your vision, further resulting in macular degeneration.
Also read: Know All About Common Eye Infections From Ophthalmologist
3. Rinse your eyes with a herbal solution
You should also try and wash your eyes with a beneficial herbal solution atleast twice a day, and avoid eye related works in too much sunlight or at night. To prevent macular degeneration the right way, you just have to splash water on your eyes at regular intervals or, make a medicated or herbal solution for yourself as directed by a health care or Ayurvedic expert. Do an eyewash using water medicated with special herbs that can protect your eyes from any diseases. Amla, Draksha, Lodhrum, Chandanam, are some very effective herbs for an eye rinse. Do this eyewash before starting and after finishing your daily tasks. You can talk to an Ayurveda expert regarding this solution.
4. Drink enough fluids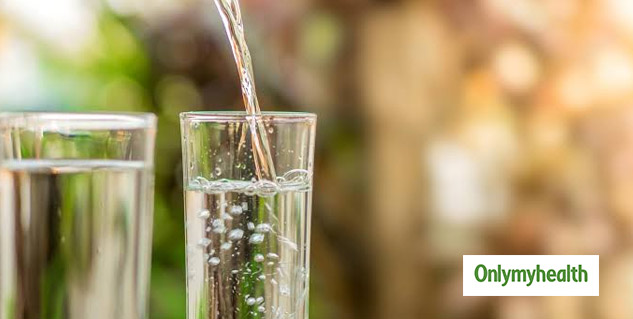 Drinking enough amount of fluids is also important to maintain good eye health and is an effective Ayurvedic remedy to prevent macular degeneration. You should gain a habit of drinking plenty amounts of freshwater and juices. However, do not go for tetra packs or juices available in the markets, and go for home made juices instead. In fact, to make the fresh juices, you can choose the fruits that are good for your eyes such as berries and citrus fruits. Make sure you are not allergic to any type of fruit before having it. And, it is also important to drink atleast 7-9 glasses of water everyday
5. Take good sleep
Another Ayurvedic tip to prevent macular degeneration naturally is by taking enough sleep. You have to ensure good sleep for atleast 7-8 hours a day. This will help in making your eyes rest and taking off all the unnecessary stress from your mind. Taking a long and quality sleep in considered good for your overall health as well. This way, you will also be avoiding the overexertion of your eyes.
Macular degeneration symptoms
So, avoiding Pitta is the main theory behind preventing macular degeneration. Just making simple changes in your daily lifestyle routine can be extremely helpful in such cases. An individual needs to be aware about the symptoms of macular degeneration in order to identify the disease and diagnose it completely. So, the symptoms of macular degeneration are:
1. Disturbed vision
Disturbed vision is a common symptom of macular degeneration. It means that the patients might see a distorted shape when they try to focus on an object. Distorted means, shapes can seem squeezed or slanting. The patients cannot see Straight lines, and they are zig zag instead.
Also read: Bulging Eyes Can Be More Than Just Beautiful, It Can Be A Medical Condition Too
2. Blurred vision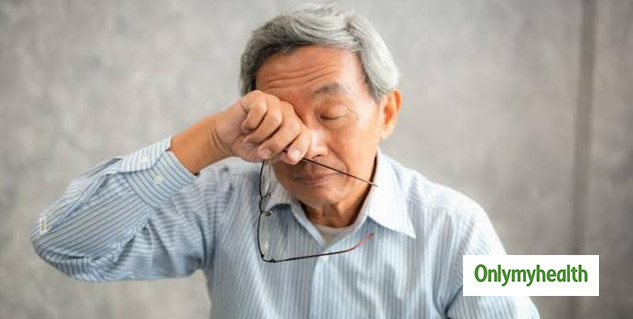 Blurred vision is one of the most common and initial symptoms of MD. This usually happens in bright light. Most patients might ignore this symptom of macular degeneration until other visual symptoms start to develop.
3. Seeing dark circles
A dark area or mostly just dark circles might come in the middle of looking at anything. There is a circular shape in the visual field is a clear symptom of macular degeneration in the next stage. Patients usually see this dark patch when they try to focus their vision. Due to this dark area, many patients in this stage cannot even identify the face of a person. They also might not be able to read and write during this stage of macular degeneration.
Also read: Eye Problems That One Can Experience In Summer And Monsoon With Eye Care Tips From This Senior Ophthalmologist
4. Missing objects in vision
Another major symptom of macular degeneration that you should look out for is missing objects or patches in your vision. While reading, letters or words, there might be missing parts. And sometimes, the objects might look small in size, even when they are not. As this disease gets to the advanced stage, these symptoms increase and eventually result in complete blindness.
So, these were some Ayurvedic tips to prevent macular degeneration and the symptoms of this condition. The most effective solution for macular degeneration is taking preventive measures. By making these small change in your lifestyle, you can avoid the development of the disease, or, atleast delay the symptoms of macular degeneration. If you are a person doing most of your work using your eyes, you try and implement these preventive measures in your life.
Read more articles on Ayurveda