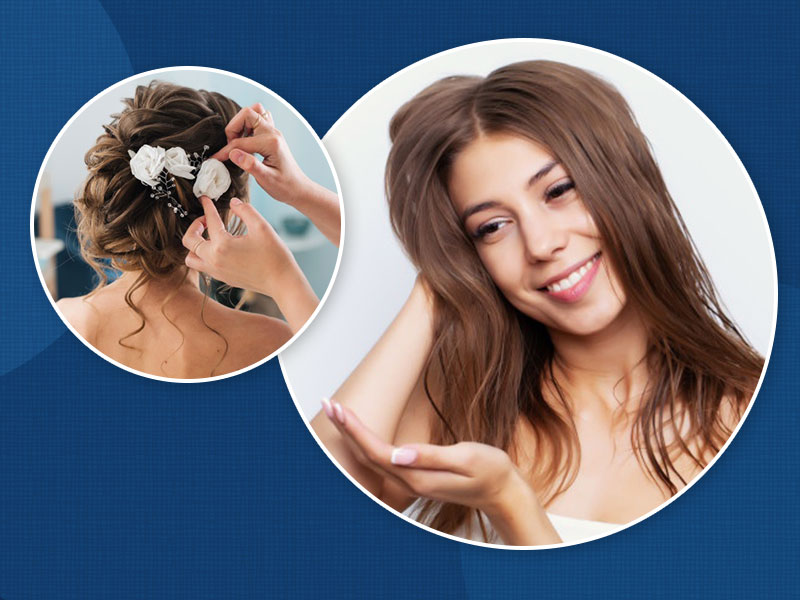 It's a dream of every bride to have a perfect wedding day hair look. Besides browsing and curating the lovely bridal hairstyle pictures from the internet, brides-to-be need to follow an extensive hair care routine from months ahead of the wedding to get their favorite hair look. If you are getting married anytime soon, Dr. Zeel Gandhi, Ayurvedic doctor and Formulator at Vedix has curated this ayurvedic hair care routine for brides-to-be.
Wondering how you can transform your hair into beautiful and luscious tresses for your D-Day? Then, check out these Ayurvedic hair care secrets for brides-to-be!
1. Know Your Hair Type & Choose The Right Hair Care Products
Ayurveda believes that any hair issues are the result of imbalanced doshas (Ayurvedic body constitution: Vata, Pitta, and Kapha). Before going ahead with any hair care routine, it's important to identify which doshas are in a vitiated state in your body.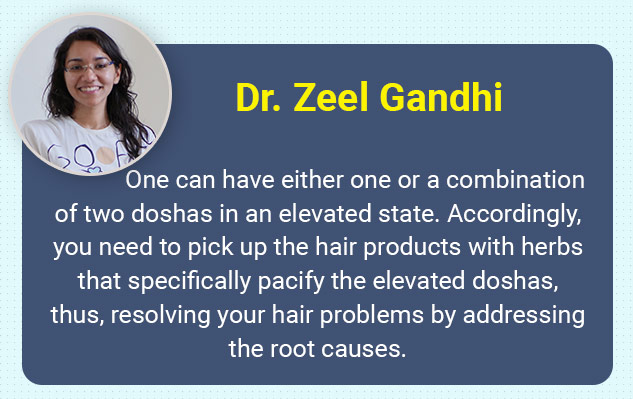 One can have either one or a combination of two doshas in an elevated state. Accordingly, you need to pick up the hair products with herbs that specifically pacify the elevated doshas, thus, resolving your hair problems by addressing the root causes.
For instance, if you have elevated Vata dosha, then it is better to choose hair products that have Vata dosha pacifying herbs such as yashtimadhu, bhringraj, gunja, palandu, etc.
If you have elevated Pitta dosha, then it is better to choose hair products that have Pitta dosha pacifying herbs such as japa, chamomile, shatavari, amalaki, etc.
If you have elevated Kapha dosha, then it is better to choose hair products that have Kapha dosha pacifying herbs such as devdar, bakuchi, musta, ashwagandha, etc.
2. Warm Oil Treatment
Your Ayurvedic hair care regimen starts with massaging your scalp and hair regularly with warm Ayurvedic oil. After application of oil and gentle massaging, leave your hair overnight and give it a gentle hair wash in the morning with a mild Ayurvedic shampoo. You need to do it twice or thrice a week. It is always best to use cold-pressed herbal oils for your hair as they penetrate into your scalp deeply.
3. Herbal Cleansing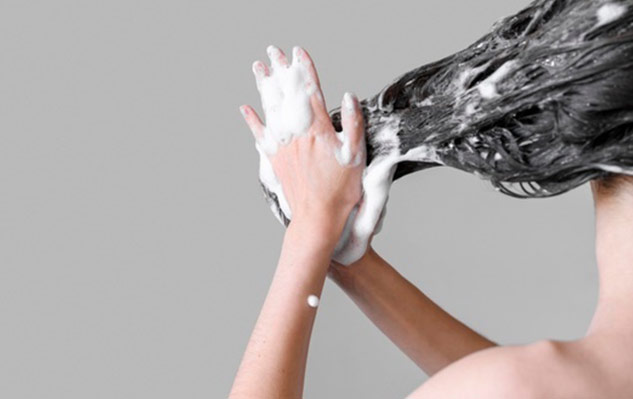 Pick the right shampoo depending on your hair type and its concerns. You can prefer shampoos containing neem and amla if you have dandruff. Also, you can choose shampoos with aloe vera, fenugreek, and other hydrating herbs if you have dry hair. For oily hair type, pick shampoos that have hibiscus, shikakai, etc.
4. Apply Hair Masks
Apply any of the following protein hair masks once a week to provide deep nourishment and conditioning for your hair:
Add 1-2 spoons of lemon juice and 1-2 spoons of yogurt in 1 egg white. Mix the ingredients well and apply the mixture as a hair mask. After an hour, wash your hair with a mild shampoo.
Add half a cup of coconut milk into 1 cup of banana mash. Blend the ingredients into a fine paste and apply it to your scalp and hair. Rinse your hair after half an hour.
After every hair wash, rinse your hair with apple cider vinegar solution or rice water. Leave it for 15 minutes and then give a final rinse with cold water. This makes your hair super soft and smooth.
5. Avoid Using Chemicals & Heat Styling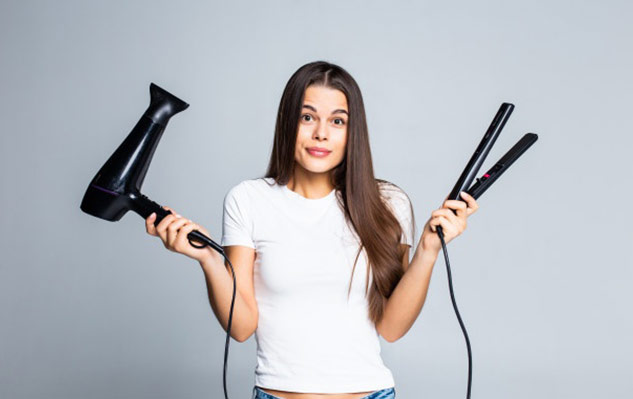 Do not use any hair care products that have harsh chemical ingredients. Always prefer products that are free of sulfates, sulfonates, bleaches, parabens, and silicone. Also, opt for natural and safe colors such as herbal henna or indigo for hair dying. Avoid over-styling your hair, especially using heat as it can make your hair break, dry, frizzy, and weak.
6. Follow The Right Diet
Your diet not only goes a long way with how your tresses look but also helps in keeping your doshas in balance. The food you eat is what nourishes your hair with all the essential vitamins and minerals.
Ensure that your diet consists of eggs, nuts, seasonal fruits, whole grain, leafy greens, hydrating vegetables, etc. to have healthy and stronger hair. Avoid eating junk and processed foods.
7. Be Stress-Free & Positive
The pre-wedding months are stressful for brides. Hence, indulge yourself in some physical activity, meditation, and Pranayama every day to keep your mind decluttered and stress-free.
Also Read: Get Wedding Ready! Know-How Brides And Grooms Can Dazzle On Their D-day
8. Trim The Split Ends
Have tiny trims at the ends regularly for every 4-6 weeks. This makes your hair grow evenly and prevents split ends. Also, plan your final trimming 2 weeks before the wedding as it allows you to get used to it by the D-day.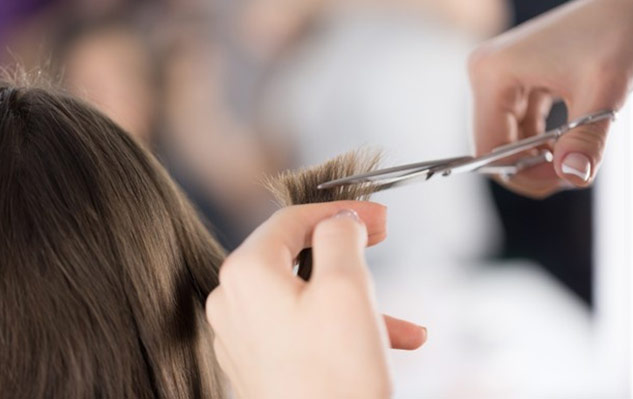 9. Stay Hydrated
Drinking adequate water is essential to keep your body as well as your hair well hydrated. You may need to consume at least 8 glasses of water a day to prevent your hair from going dry and damaged. While you can substitute water with fresh fruit juices, avoid taking diet sodas, caffeinated or sugary beverages.
If you religiously follow this routine, you are surely going to have healthy hair at your wedding. This would also allow the hairstylist to make different styles with ease.
Image credits- freepik