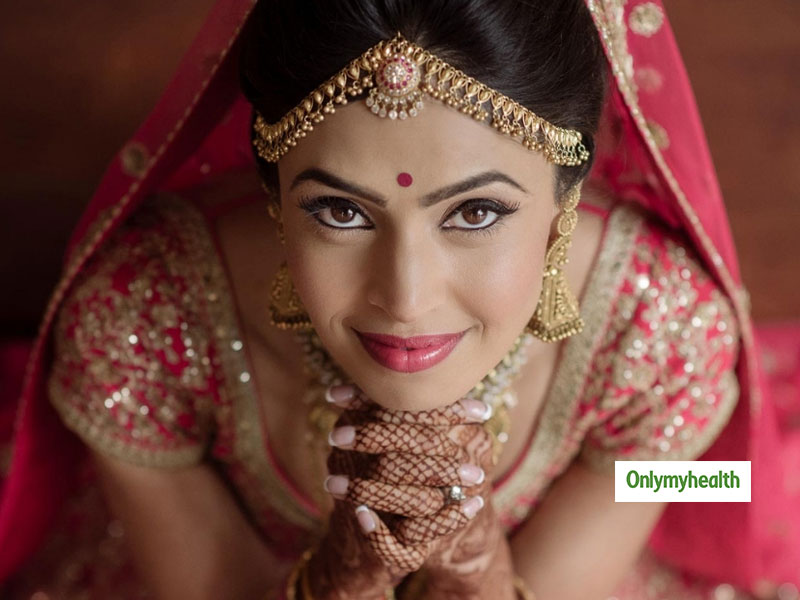 If you about to get married in a couple of months? Here are some Ayurvedic pre-wedding treatments that you must try.
Are you the bride-to-be? You must be feeling jitters and butterflies in your tummy when the thought of getting married crosses your mind. This day is very special in every girl's life. As it comes only once and gets engraved in our memories for a lifetime, we want to make it the best day of our lives. Walking down the aisle with the love of your life is probably the best feeling ever. Certainly, you'd want to look you best this day. From dresses to jewelry to accessories, everything has to be absolute and perfect. But above all, what needs special attention is your skin.
For the natural bridal glow, the bride needs to start taking care of her skin months before the D-Day. This allows the skin enough time to rejuvenate and regain its natural glory. Ayurveda with its years' old therapies has got no competition when it comes to health. There are some special pre-wedding Ayurvedic treatments for brides to recapture their youthful and flawless beauty. Not just that, it also brings balance to their mind and body for the utmost relaxation.
Here are the 5 most popular pre-wedding Ayurvedic treatments for brides.
Shirodhara
Shio(head) + Dhara(flow) = Shirodhara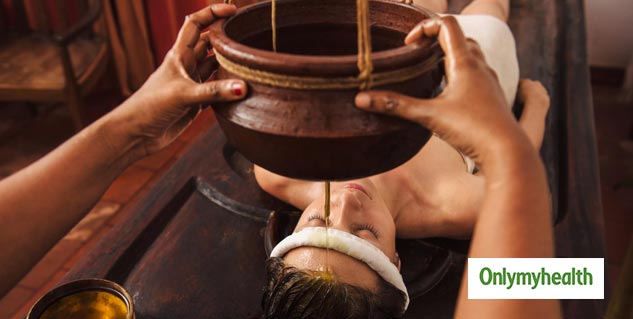 In this therapy, oil is gently poured on the forehead of the person. This improves the energy patterns of the body while cleansing the whole system. After that, a massage using ayurvedic oils is given to the body. This relieves all kinds of negative thoughts and stress from the mind and brings calmness.
Herbal Steam Bath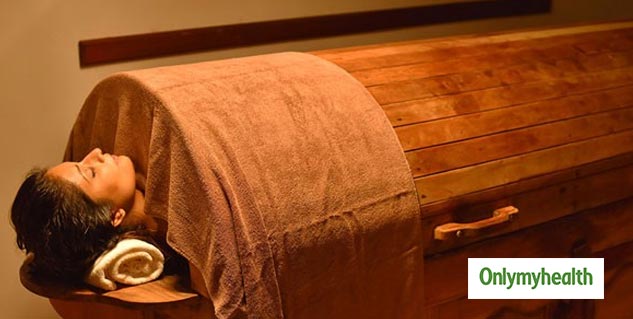 As per Ayurveda, sweat takes away all the toxins from the body. Therefore, this treatment focuses on detoxifying the body. The person is asked to lie down in a wooden chamber with herbal steam. The herbs are absorbed by the person's body and sweating eliminates all the harmful toxins. This helps to bring a natural glow to the skin. Also, it increases the flexibility of the body.
Also Read: Here Are 5 Must-Have Makeup Products For Brides
Lepam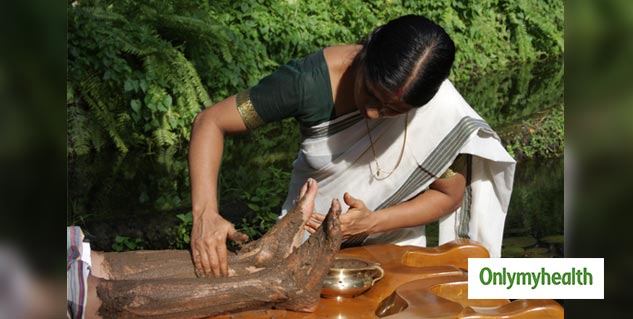 In this treatment, a paste made of essential herbs is applied all over the person's body. It has turmeric and sandalwood powder which both are great for the skin. This treatment is particularly beneficial for women who are dealing with skin issues. This therapy helps their skin to heel slowly, steadily but effectively.
Abhyanga massage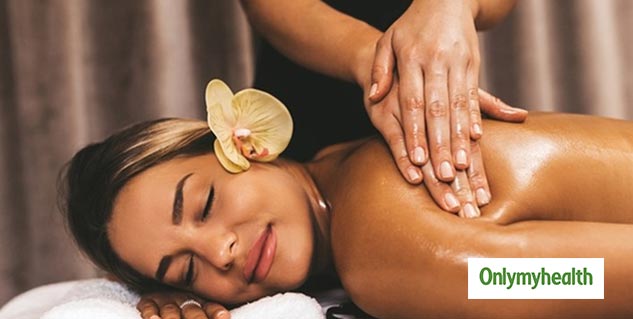 This massage is done to restore the flexibility and softness of the skin. This massage focuses on the entire body from skin to muscles. Generally, the brides don't get enough sleep due to stress. This massage regulates their sleep patterns so that they get maximum rest.
Also Read: Importance Of Choosing The Right Foundation For Your Skin-Type
Herbal compress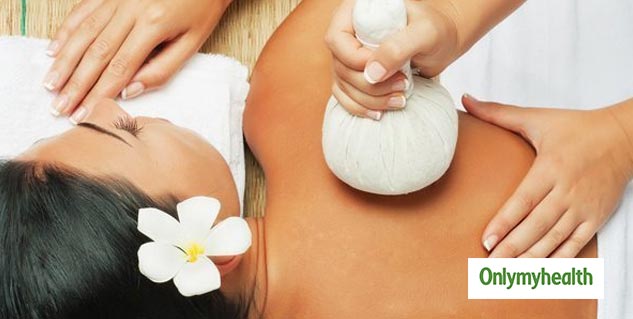 Little hot potlis of muslin cloth with dried herbs in places on the body to reduce inflammation, pain, swelling, etc. It boosts blood circulation to bring a healthy glow on the skin. This also tightens loose skin and muscles.
Read more such stories on Ayurveda