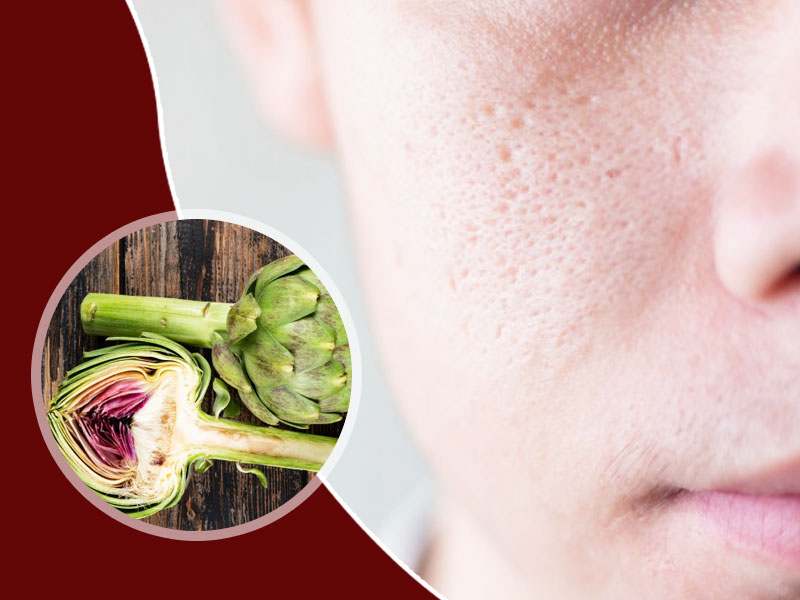 In this modern era, looking young and attractive is something people are obsessed with. They go for using different beauty products, treatments, DIYs for perfect flawless skin. But before using anything on skin, one should know the properties of the ingredient for better results. There are several foods which have magical effects but are not known to us, Artichoke is one of them. This vegetable is not consumed like a regular vegetable but you can easily find it and use it as a potent skincare ingredient. Having said that, artichoke targets several skin problems and provide relief. Scroll down as Dr. Gagan Bhatia, Naturopath and founder-Uniqaya explains artichoke benefits for skin.
Artichoke is a flower-like vegetable with tough thick petals stemming from the central core or choke. It is packed with minerals and antioxidants and contains vitamin C and vitamin B6. It includes minerals like calcium, magnesium, potassium and iron as well as dietary fiber. This wonderful vegetable is excellent for cleansing, recovery and detoxification.
Artichoke benefits for skin
Here are some remarkable advantages of adding artichoke in skincare routine along with some tips on how to use artichoke for skin.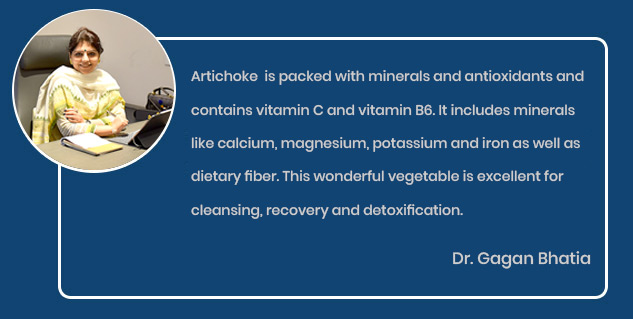 Get Rid of Open Pores
Having glowing young skin is a dream of every woman. Artichoke is the perfect skin ingredient to get youthful & flawless skin. It minimizes open pores and helps to build collagen while activating retention for moisture. Having plenty of vitamin C and low calories helps to slow down the aging process resulting in making your skin look young and fresh. Your skin has a natural ability to remove dead cells and generate new ones.
HOW: Applying Artichoke leaf extract fastens skin renewal process. This magical ingredient reduces the appearance of wrinkles, blemishes and fine lines from the skin. You must try this to reduce open pores on your face.
Cures Acne
Since artichoke is rich in Vitamin C and antioxidants, it cleanses and removes toxins from the body and reduces the lead concentration from the blood resulting in clear skin. It is rich in protein that boosts immunity and helps in regeneration of cells which ultimately leads to no pimples and no acne skin too.
Also Read: How To Treat Acne Scars? Dermatologist Dr. Nivedita Dadu Shares Tips
Artichoke for skin Inflammation
Our skin is always exposed to internal and external factors including dust, impure air resulting in rashes, redness and swelling to the skin. It is very difficult to protect the skin 24*7 from dust, pollution and heat. Above this, there are UV rays which are harmful for skin. Artichoke leaf extract has natural anti-inflammatory properties that increase blood circulation. Having wonderful anti-aging properties, it repairs the damage caused to the skin by harsh UV rays and gives the skin a radiant glow with healthy pores.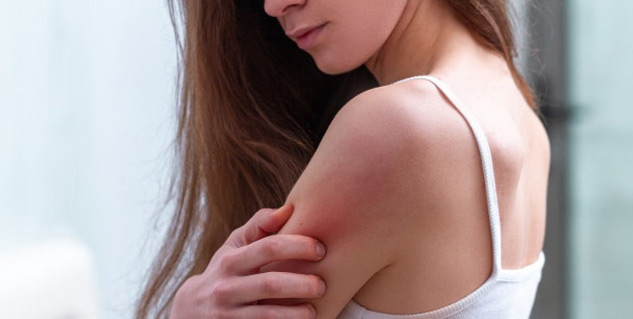 Miracle for Menopausal Skin
When you hit menopause age, your body slowly reduces estrogen production that can be easily visible on your skin. Artichoke leaf extract helps to remove fine lines and wrinkles from your skin that makes it look fresh and young. It makes your skin tone glowing and radiant. Due to bio-active components present in artichoke, it has numerous therapeutic properties and nutritional value making artichoke extract the 100% perfect choice for skin.
Also Read: 5 Winter Foods That You Should Be Eating For Healthy and Soft Skin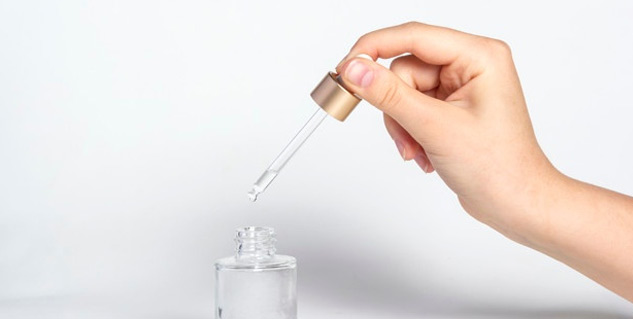 Conclusion
Artichoke is an amazing ingredient to get flawless skin. With amazing properties, the beauty and skincare industry is obsessed with this ingredient. Using artichoke extract in a DIY mask helps you get glowing skin. Apart from this, including this super ingredient makes wonders. It has anti cancer properties, is beneficial for the liver and boosts immunity. While choosing sunscreen, go for one that includes artichoke extract as this helps protect not only from harmful UV rays but also from blue light rays emitted from the electronic gadgets like laptops, mobile phones & computers.
Image credits- freepik