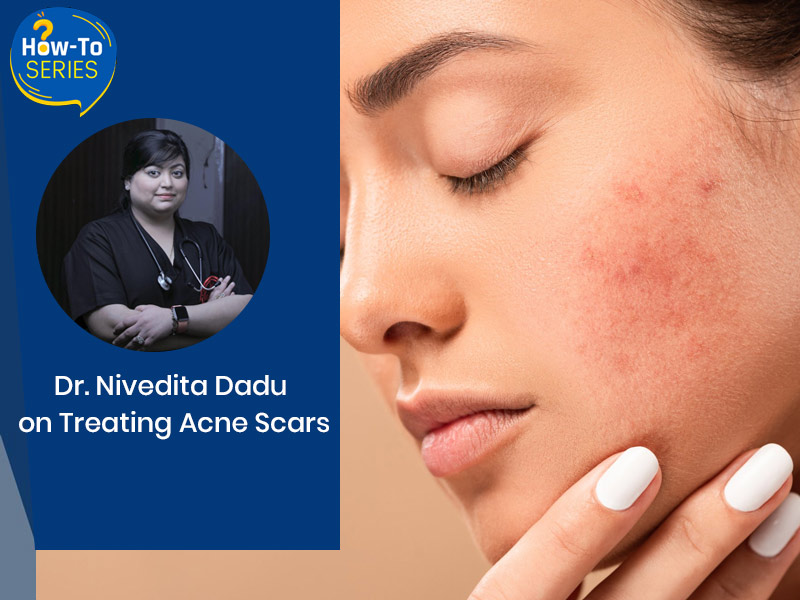 There are times when acne cause scarring. A lot of people experience acne scars but don't know how to treat them. Many of them just keep on trying home remedies to cover up but are these safe? How to get rid of acne scars safely and effectively without any side effects? If you are looking for answers to these questions, we have Dr. Nivedita Dadu, Renowned Dermatologist, Founder & Chairman of Dadu Medical Centre to answers everything for you. Read this article to know more about acne scars, their types and treatment options.
What are acne scars?
To begin with, let us explain to you a little about acne scars. Generally, acne is small in size but if you have large pus-filled acne and you don't get it treated on time, it can cause damage to skin protein. Until the time pimple settles, major scarring must have happened. These mainly occur on the face as the facial dermal layer is thin and sensitive. Your skin won't remain smooth and you can see hollow skin that looks unsightly. If you have a severe acne issue then it can cause scarring all over the face leaving it unpleasant. In some places such as the nose and chin, hypertrophic scars can be seen wherein the skin would be slightly bumped than other areas.
Types of Acne Scars
Dr. Dadu explained about different types of acne scars like:
Pitted scars: These scars cause a hollow, indented impression on the facial skin. These are caused due to collagen or skin protein loss.
Ice pick scars: These scars are small and pointed downwards into the dermal layer. These mainly occur on cheeks.
Boxcar scars: These are box-like scars having sharp edges. If you have widespread acne or ace due to an infection, blisters, it is identified as boxcar scar. These occur on thick skin like the jaw and lower cheeks.
Rolling Scars: These scars make the skin look uneven and wavy. These are deep scars with slopy edges.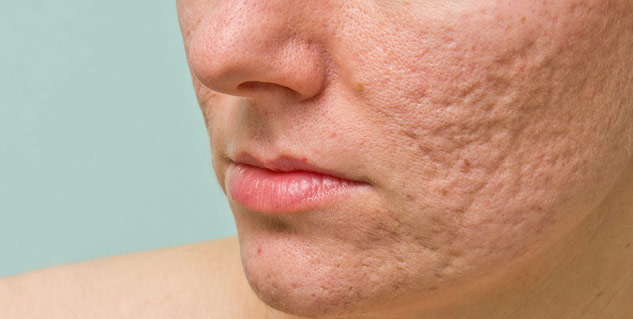 How to treat acne scars?
If your skin is raw or your acne scars are fresh, you can treat them with topical cream applications. Since they are fresh, they can respond well to medicated creams and heal faster. However, people with a long history of acne scars may need proper derma treatment to get rid of acne scars. Here are some treatment options suggested by Dr. Dadu:
Dermaroller- If you have shallow scars, dermaroller therapy can help you.
Mild Laser- shallow scars can also be treated with mild laser technique.
Micro Needling Radio Frequency(MNRF)- This is a popular technique for acne scars.
Erbium fractional laser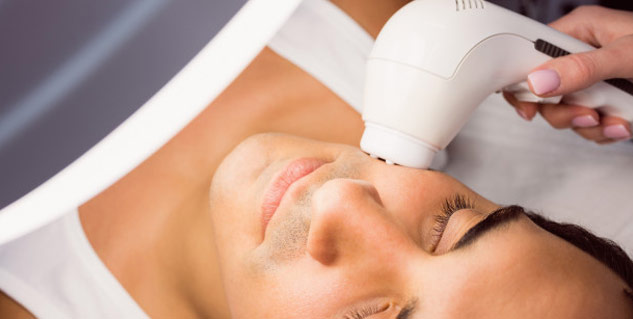 Apart from these, PRP or Platelet-rich plasma therapy is also advised by the doctor for people with deeper scars. This enhances the results of the treatment and provides better scar removal.
After every session, your acne scar would become shallow and eventually disappear over time. You need to be consistent with the laser sessions to obtain desired results.
Read More Articles in Skin Care