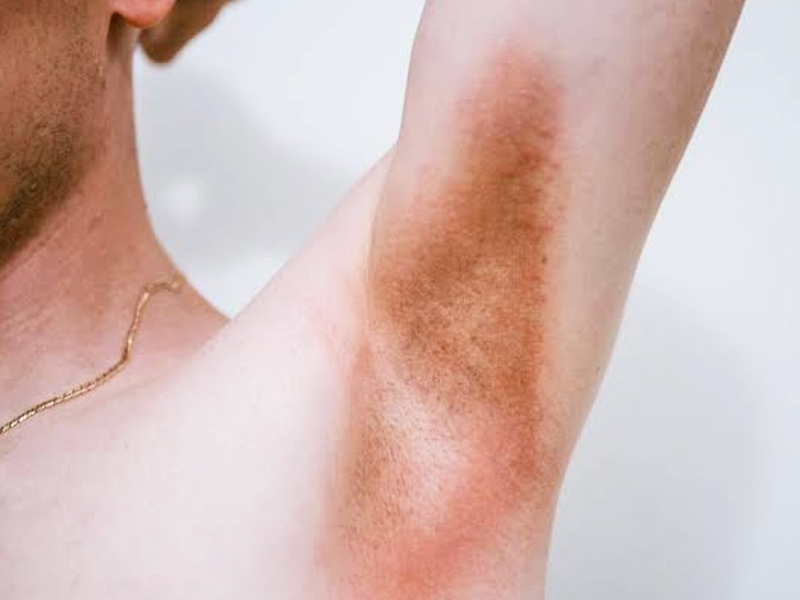 Skin care involves not only taking care about the beauty enhancing factors but also hygiene to avoid any infections or skin conditions. Different types of bacteria and fungi grow and then start living on your skin. Most of the bacterias can even be dangerous for you. Your body needs the majority of them to carry out normal functions. But, some of these bacteria can cause infections when they start growing and multiplying rapidly and uncontrollably. The fungus called Candida is the potentially harmful organism and not a healthy bacteria. When a Candida grows and develops on the skin, a skin infection can occur. This skin condition is known as candidiasis of the skin, or also called cutaneous candidiasis.
Candidiasis of the skin usually leads to symptoms such as red and intensely itchy rash, most commonly in the folds of the skin. This rash can also spread rapidly on other parts of the body. While the symptoms are mostly irritating, they can still become better with better hygiene and the usage of antifungal creams or powders. The most common and main symptom of candidiasis of the skin is a rash. In some people, the infection can also cause the skin to become cracked and sore. In fact, blisters and pustules may also occur in rare cases. Onlymyhealth editorial team spoke to Dr. Sukriti Sharma, Consultant- cosmetology and hair specialist, Meddo CureDerm Skin Clinic, about the symptoms, causes, diagnosis and treatment of candidiasis skin infection.
Candidiasis symptoms
The rash can occur on several parts the body, but it has a higher chance of developing in the folds of the skin. This includes areas in the armpits, in the groin, between the fingers, and under the breasts. Candida can also lead to infections in the nails, edges of the nails, and corners of the mouth. Candida fungi are likely to grow in warm and moist areas. This is the reason why this condition mostly affects areas where there are folds of skin. According to Dr. Sukriti, here are the main symptoms of candidiasis:
Red rash
Severe itching
Cracked skin
Blisters
Pustules
Sore skin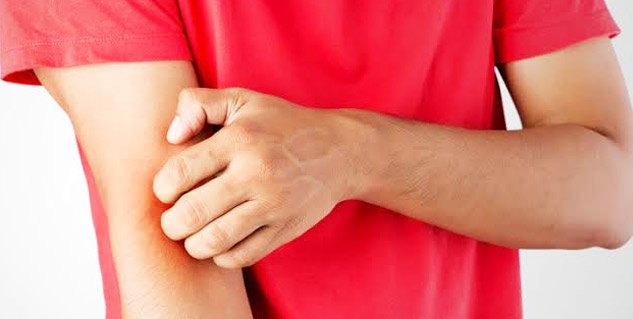 Candidiasis causes
Candidiasis of the skin infection occurs when the skin becomes infected with with the fungus Candida. A small amount of Candida fungi can grow and live naturally on the skin. When this type of fungus begins to grow uncontrollably, it can cause a mild or severe infection. Even babies can develop candidiasis of the skin, particularly on the buttocks. Even a diaper can give a safe environment to Candida as the area is warm and moist. However, there are risk factors in adults too that can trigger this skin infection. As per Dr. Sukriti, the main risk factors of candidiasis are:
1. Poor hygiene
It is normal for bacteria and yeast to colonise in our body but it we don't maintain proper hygiene and cleanliness the amount of yeast and microbes keep multiplying and then they can cause various infections. Sweating and humid weather conditions can also be a reason of these infections, if not taken care properly. One must take bath everyday with antibacterial soaps, and use a dry towel to wipe themselves. One must also take care not to wear damp clothes for long. Wearing loose clothes may help a person get little relief as it helps to keep the body dry.
Also read: Different Monsoon Fungal Infections And Their Remedial Options
2. Diaper rash in babies
Babies generally have weaker immune system than full grown adults hence they are more prone to diseases and infections. Diaper area is usually a warm moist place which becomes a breeding place for Candida, excessive growth can cause formation of cottage cheese like surface on body. We should make sure that we should not deliberately try to scrape it off because it can cause bleeding and may tear tender tissues of baby skin. You try changing diapers on regular basis. You should make sure that the baby skin is completely dry while putting on diaper. Skin should be left open for sometime so that it stays dry.
3. Obesity
Obesity is not directly the cause of candidiasis but if a person is having diabetes it can increase the chances of infection. Obesity causes folds in skin like under the breast, between the thighs, in vaginal areas and arpits. Due to deposition of fat generally people are not able to reach such places, excessive sweating along with it gives favorable environment for the bacteria to breed.Infections caused by Candidiasis are not painful, so they don't even come to notice because these body parts are not easily visible to self.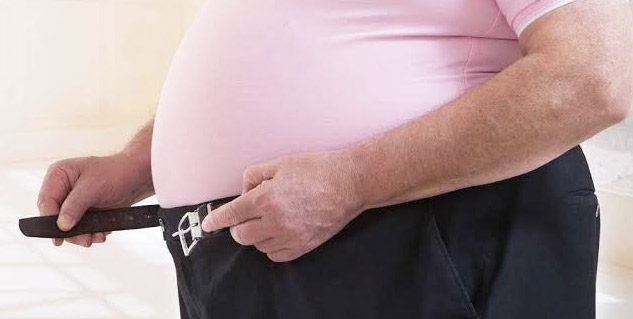 4. Pregnancy
A lot of hormonal changes occur in pregnancy, due to these changes the amount of candida usually present in vagina increases by 10 percent. Pregnancy also causes the temperature of vagina to rise which makes it more suitable for the growth of yeast.during later stages of pregnancy mothers usually gain weight and because of baby bump and flabs it creates more prone-zones in body due lack of maintenance of hygiene.
5. Tight clothes
Tight clothes that rub our skin can also cause severe infections, rubbing of clothes causes rashes on the skin (which acts as a barrier for germs)which helps the yeast to cause infections. Tight clothes also cause more sweating which weakens the walls of our skin and hence it becomes more prone to infections.
Also read: Fungal Skin Infection Bothering You? Here Are 5 Home Remedies To Get Rid Of It
6. Suppressed immune system
Immunosuppressive diseases like diabetes and HIV may weaken your immune immune system which makes it easier for yeast to attack on body. In very few cases candia yeast infection can even invade in your blood stream and cause life-threatening infections. Such diseases are more common in people who have recently went through chemotherapy or taking steroids.It is also more common in older ages as they also have weaker immune system.
Candidiasis diagnosis and treatment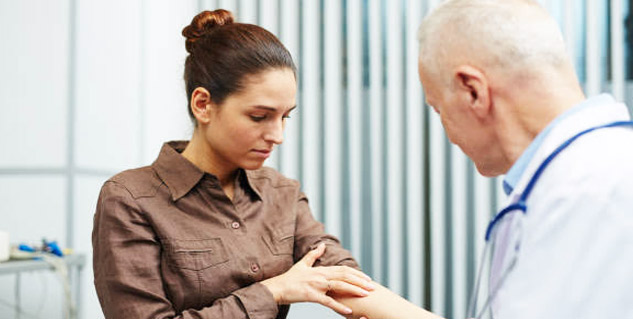 The doctor will surely be able to make a full diagnosis simply by conducting a physical examination. In this examination, the expert will look properly on the area affected by your rash and the appearance of your skin. The doctor might also feel the need to perform a skin culture before making a diagnosis of candidiasis of the skin. While performing a skin culture, your doctor will rub a cotton swab over the affected area and collect a skin sample. The sample will then be sent to a lab to get tested for the presence of Candida.
Candidiasis of the skin can often be prevented by home remedies and the best cure and prevention method is proper hygiene habits. Washing, cleaning and drying the skin properly everyday can prevent the skin from becoming too moist and warm. This is an important part of keeping Candida fungi away from your skin. Taking about diabetic patients, there is a requirement of controlling blood sugar levels. And, others should maintain personal hygiene and optimum weight to avoid this skin infection. You can even try a few home remedies to cope up with candidiasis of the skin.
Also read: Easy and Effective Remedies To Treat Male Yeast Infection At Home
These were the symptoms, causes, diagnosis and treatment of Candidiasis skin infection by Dr. Sukriti Sharma. Candidiasis of the skin is not contagious generally. But, people who have a weakened immune system might develop this skin condition after touching the skin of an infected person. On the other hand, people who have a compromised immune systems are also at a higher risk to develop a severe infection as a result of candidiasis. You need to maintain personal hygiene to prevent this problem.
Read more articles on Skin care