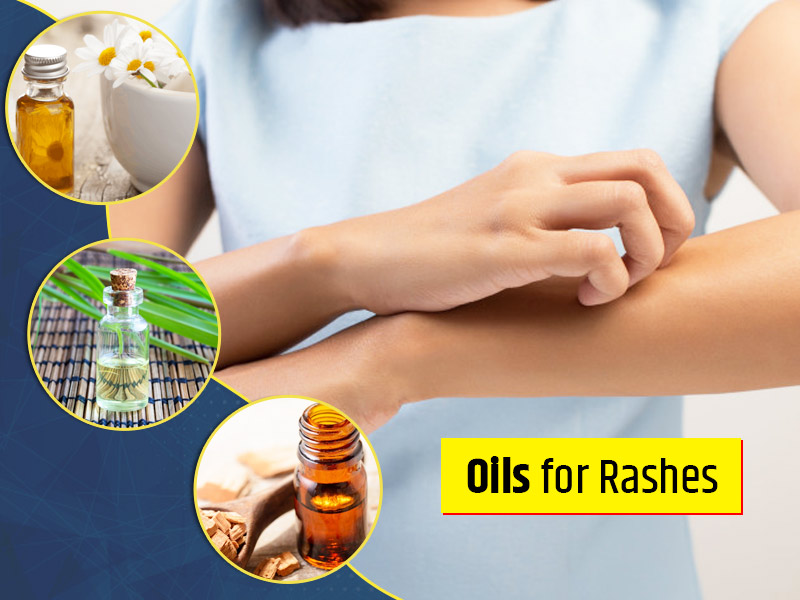 What is that one skincare problem which is highly common in summers? Skin rashes. Due to extreme heat and exposure to harsh sunlight, our skin tends to become itchy and irritated which leads to rashes. These are highly common and there are many causes of skin rashes in summers. Allergy, heat exposure, infection, insect biter, sweating, etc. are some of the main reasons why rashes occur in summers. If you tend to get rashes, you must be also trying home remedies to soothe the skin, right? Let us tell you another natural remedy for skin rashes in the form of essential oils. Yes, there are some essential oils that are effective in reducing rashes and promoting faster healing of the skin. If you are interested in knowing the benefits and use of essential oils for skin rash, keep reading.
Sandalwood Oil
Sandalwood essential oil is derived from the sandalwood plant. It has cooling and soothing properties like sandalwood. It is sacred and used for religious and spiritual practices but other than that, you can also use this oil on your rashes. It helps in reducing the irritation and lightening the rashes.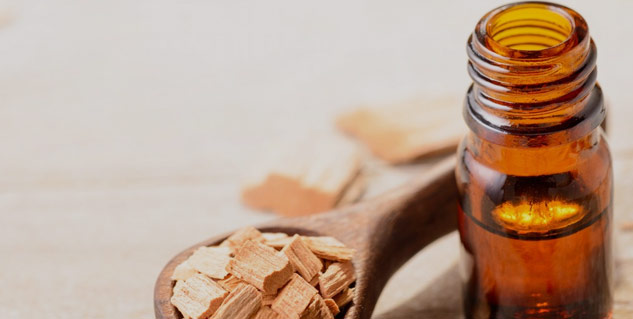 Peppermint Oil
Peppermint oil has potent cooling properties because of menthol present in it. This compound is associated with analgesic properties that allow the irritated skin to calm down. This can be used for skin rashes as well as many other inflammation issues.
Lemongrass and Thyme oil
This is a lesser-known essential oil, especially for topical application. This oil possesses natural astringent properties that reduce the tingling sensation. This is perfect if your skin rash is due to an insect bite. Apply this oil to fasten the healing process.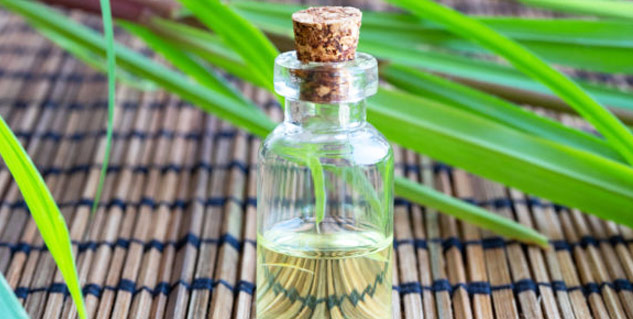 Also Read: A Dermatologist's Guide To 7 Types of Skin Rashes
Lavender oil
Lavender oil is not just an aromatic oil that produces a great aroma but it is also effective in reducing rashes and skin irritation. Besides, it is also effective in soothing inflamed skin and relieving pain. This is best used to treat rashes caused by tanning and allergies.
Eucalyptus oil
Another essential oil that has the potential to treat all types of skin rashes is eucalyptus oil. This has powerful antifungal and anti-bacterial properties that are effective in reducing infection-caused rashes. It alleviates pain and lessens skin irritation.
Also Read: Quick Home Remedies For Skin Rashes On Inner Thighs
Chamomile oil
You must have heard a lot about chamomile tea but chamomile essential oil is equally beneficial. Chamomile has azulene which is a potent component for inflammation and irritation. Chamomile oil moisturises the skin to treat all types of skin rashes.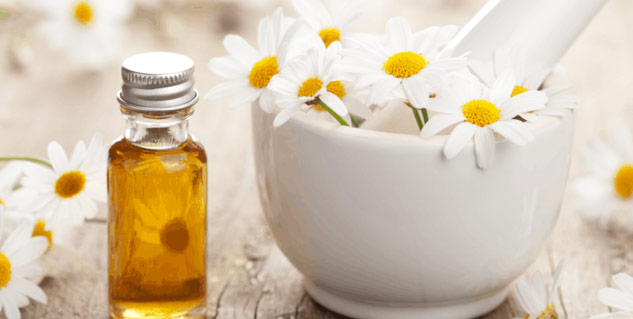 Geranium oil
Geranium essential oil is another less popular oil that can heal your heat rashes in minutes. Geranium has alkaline properties which allow oil balancing of the skin. It also provides moisture to the skin to fasten the recovery.
Conclusion
Essential oils are best to treat the skin naturally. There are numerous types of essential oils that offer varied benefits. The ones we have listed above are great for treating rashes and therefore, you must keep some of them in your cabinet throughout the summer season. However, be careful while using them and always dilute them in carrier oils before applying them to the skin.
Read More Articles in Skin Care