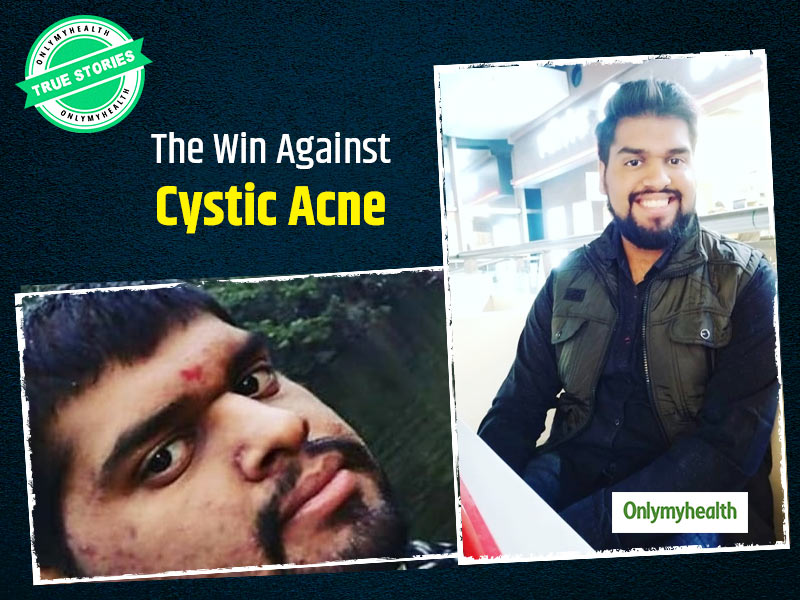 We more than often neglect small symptoms which later turn into big problems. Health is a major example for this; there are some very normal common symptoms which lead to severe diseases and infections. There has been a similar case which happened with me few years back. What I ignored of being a normal sign of adolescence turned out to be a major demoniac infection which lasted for almost two years. The infection I am addressing today is of Cystic Acne. It is one of the rare acnes which happen in people. But if they do, they are quite severe. Cystic acnes are one of the most painful and severe acnes among huge variety of acnes which are caused due to hormonal changes in the body.
True Story of Puru Bansal
It was back in class 12th when I was 17 years old teenager deeply indulged in text books due to my board examinations that another problem got blistering over my head. Acnes started to pop out over my face and in no time they spread over head, neck and back too. These acnes in the beginning were like any other normal acne which is common during period of adolescence. But it was later on that I and my parents realised that this is not common and is going worse as time is moving by.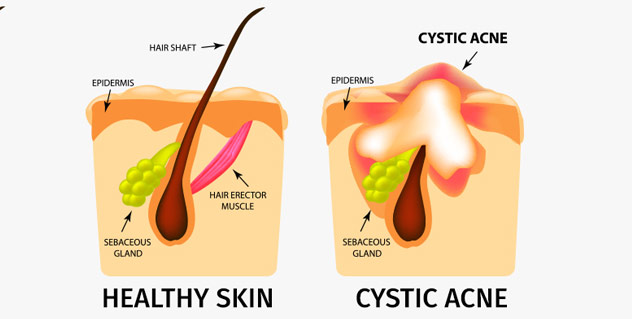 It became really hard to keep up with studies and personal life along with those acnes over my body. They made my face look reddish, my skin colour became dull, and the skin itself became very untidy and oily. I used to have pain while sleeping or laying down and those acnes used to get pressed which was hard to tackle. Gradually my self confidence began to break down and socializing became less. I did not go to many functions or events because I felt nervous and under confident. My friends started avoiding me since they thought that those acnes infection could pass on to them. I lost my concentration in studies which affected my result. Parents used to scold me for eating anything outside, they gave weird reasons for these cysts. According to them they were happening because I was not maintaining my hygiene, I used to go out and eat unhealthy food, improper sleep cycle and what not.
Also Read- Constant Mood Swings Can Lead To Bipolar Disorder. Know The Symptoms, Cause and Treatment Methods
When the cysts became severe and the breakdowns became worse, I went to see a dermatologist nearby. She told me about some other skin infection and prescribed me medicines according to that infection. Since the face wash, and some general medications were same as of cystic acnes, the result started to come off well. But many big bumps started accumulating over my head which broke down the hairs in that area and patches began to arise at different points on my skull. This went on for several months and the treatment kept on changing with time. Even though there were some improvement in my skin but it did not stop cystic acnes from coming.
Later on I consulted Dr. K. Swaroop who also happened to be a senior dermatologist in Haridwar for secondary opinion. This was almost when my 10 month's treatment was complete. Due to stress, lack of confidence and concentration, my result got spoiled which was quite shocking and devastating. Dr. Swaroop changed my medicines and gave me a few tips for the treatment of Cystic Acnes.
He told that the major reason behind it was stress and unhealthy diet. He said that due to my oily skin it spread rapidly on my face. Doctor later on advised me to avoid direct sunlight for long hours and wash the face regularly after every two hours or whenever I am coming home from outside.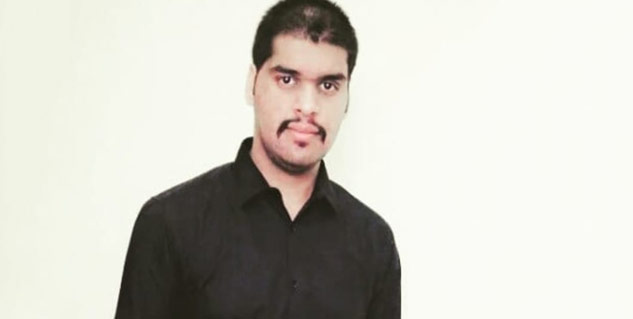 The results started to show on my skin within a week and in three months my face, back and acnes over my head came to negligible point. However he mentioned that this is because of hormonal changes in my body and it may grow again if the infection grows and could continue till age of 25-27. After that cystic acnes will automatically stop. Even today there are some scars of cystic acnes over my back and there is still a chance of catching infection again. The worst part is that medicinal drugs of cystic acnes cause harm to the liver and causes constipation due to which it is not possible to continue medication over long duration. But my condition is lot more improved and have regained my lost confidence again.
What Is The Cause Of Cystic Acne?
These types of rare acnes occur due to hormonal changes in adolescents. Oily skin worsens the case of cystic acnes and pollution can cause the acnes to make more severe pus acnes. It is a result of bacteria, oil, and dry skin cells which get trapped in a pore which gives cystic acnes.
Usually Cystic acnes can improve with age but it is not necessary. Proper precautions need to be taken in the treatment to avoid exposure to severe problems. Even older people can have these acnes due to hormonal changes.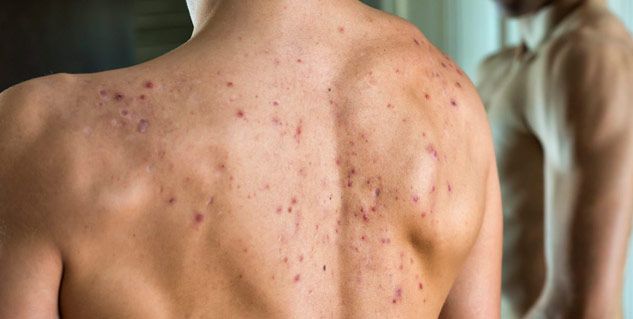 Treatment of Cystic Acnes
Only specialised doctor who is a skin expert can help you cure Cystic acnes. Some self care measure would also be helpful though. Mild or moderate cystic acnes can be managed with the help of the doctor.
Benzoyl Peroxide- This is the most common medicine which is given to the people who are suffering from severe cystic acnes. Benzoyl peroxide is available in most of the pharmacies and with a number of formulations, be careful to choose the right one according to your skin. It breaks up blackheads and whiteheads.
Water based and Alcohol based is the two options which are there in benzoyl peroxide. Oily skin people should prefer alcohol based as it keeps the skin dry. Other than this there are also cleansing soaps, creams and lotions which can be used twice a day for better treatment.
Isotretinoin- This is a prescribed drug for treatment of cystic acnes. It also has significant side-effects and is dangerous to an unborn child, so pregnant women should not take this pill. Isotretinoin is taken 1mg according to every kg of body weight almost for 16-20 weeks. However in moderate acnes it is not considered until oral treatments prove ineffective, whereas in severe cystic acnes this becomes the first line of treatment.
Steroid Injections- This treatment is only done where the cysts are very big and severe. Injecting this medication does directly affect your body but is a strong treating agent too. Drug called Triamcinolone is directly injected to the cyst to reduce the inflammation of the cyst and preventing the scar. This treatment should only be carried out by a dermatologist otherwise it can worsen the scar and cause serious skin issues.
Also Read- True Story: How This 16 YO Beat The Rarest Of Eye Disease And Became Healthy Again
Tips For Precautions Against Cystic Acne
Wash your face frequently with cleansing products which are not harsh to your skin.
Avoid going to polluted places, and remove excessive dirt and oil as soon as you can to avoid bacterial infection.
Avoid pinching your skin, it can spread the infection to other places of the skin and can leave a scar too.
Select products which are labelled oil free, so that it does not block your pores.
Never go to sleep while putting up some makeup or cream.
Wear sunscreen cream whenever you go out to avoid accumulation of dust and pollution on your face.
Do not take too much of stress as it is directly linked to acne breakouts.
Avoid food items which have highly glycemic in nature such as bread, pasta, rice and sugary substances.
Read More Articles on Other Diseases