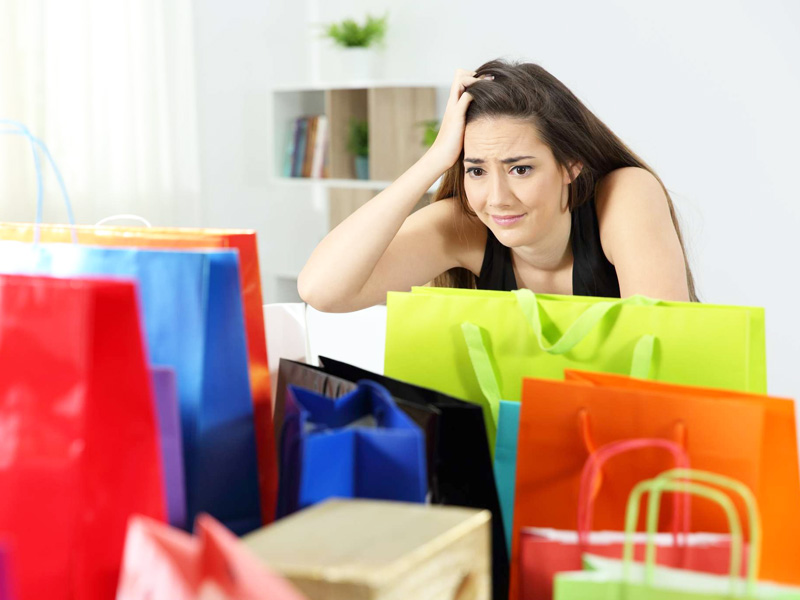 Shopping disorders are becoming more common these days due to mental stress. Find out how excess of shopping can lead to compulsive buying disorder.
Shopping is an engrossing process for most of the people round the world. Constant curiosity and craze of buying something new is always exciting and refreshing. Apart from fulfilling their daily needs, people go to stores for purchasing different kinds of merchandise, gadgets, jewellery, fashion wear and accessories etc. However in some cases it becomes more than just a recreational activity and leads to mental disorder. This issue is called compulsive buying disorder or in general terms shopping disorder. People suffering from shopping disorder are so inclined towards purchasing goods that they buy unnecessary items which they don't even need.
What is Shopping Disorder?
Addiction to shopping when turned into undeniable phase is called compulsive buying disorder, which in general terms we call it shopping disorder. It is basically a addiction to spend money regardless of the need or financial means. It is more than just a recreational activity for them and it can affect their mental health. Compulsive buying disorder can have many severe health issues if not taken precautions at the right time.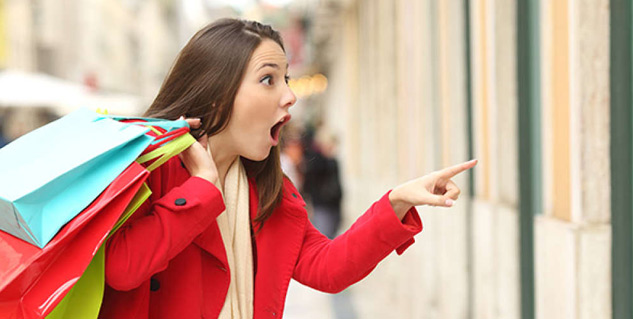 What is the Cause of Compulsive Buying Disorder?
There is no particular cause which can be determined for this disorder. Dr. Tanu Singh, who is a psychologist practising in Healthcare Clinic, Lucknow gave us some insights of this disorder. She said that shopping disorder is not something which can be distinguished properly because there can be several reason a person can go for shopping. Some people have a habit of buying everything on the spot so they may visit stores or market more often, but that doesn't mean they have this disorder.
Compulsive buying disorder is more generic in people who have less to do and more to spend. There are almost equal chances of having this order to both men and women but relatively it is more likely to happen to women. The major cause could be addiction towards a particular product or types of customary things. This gradually builds up as a habit and that person is unable to leave it. This causes compulsive buying disorder, where irrespective of the need of that product, that person keeps of buying it more than often. Also compulsive buying disorder is not a proven theory and still under observation but it does affect your mental health adversely.
Also Read-Tonsil Stones: Symptoms, Causes, Diagnosis And Treatment
Symptoms of Shopping Addiction
Obsessed with buying something daily or regularly.
Shops to cope with stress
Max out credit limits and open new accounts to purchase without paying the previous bills.
Excess excitement while making purchases.
Buying unnecessary good or items which are of no or negligible use.
Steal or lie while shopping in a store.
Regret shopping over times but continue to shop more.
Fail in attempts to stop compulsive buying
Unable to pay bills or clear off debt.
Sometimes people with hopping addiction may shop for hiding their problems. People with compulsive buying disorder may also end up spending more than what their budget allow them. There are some cases where the compulsive shoppers are in image of being wealthy and successful but what in real terms is not true. All these are symptoms of people suffering from compulsive buying disorder.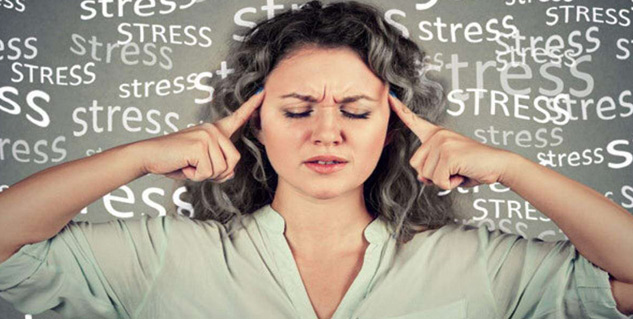 What Are The Other Factors Which Can Affect Compulsive Buying Disorder?
People having lower self-esteem
Those who have lower educational qualification
People having more impulsive disorder
Having some mental stress or related problems
Had Symptoms of OCD
Involved in some sort of alcohol consumption tobacco or drugs intake.
Also Read- Is Nosebleeding Normal? Find Out What Causes Nosebleeds, Types and Prevention Methods
Treatment For Shopping Addiction
Shopping addiction is not a normal disorder which can be treated with help of some medicines or medical procedure. It is a mental health issue which can turn more severe with time. So to tackle such issue people with shopping disorder need be cut from cash flow in any monetary terms. Someone needs to take care of their finances and related issues. If the person has turned severely into it then maybe it is better to send him/her to impatient addiction programs.
It is seen more than often that compulsive buying disorder can be treated with behavioural therapy or individual counselling. It is found that the cause of shopping disorder lies with some undermining problem like stress, disease or some issues. If there is undermining issue then it can be better resolved through counselling. But if its due to access to uncensored monetary account, it is better to take that person for addiction releasing programs built for it.
Treatment of shopping disorder aims to interrupt in automotive cycle of regular buying, face the issue and develop ways or find alternatives to healthy thinking process and positivity. Family or friends supporting the person with compulsive buying disorder can help the person overcome the disorder more quickly and in a better way.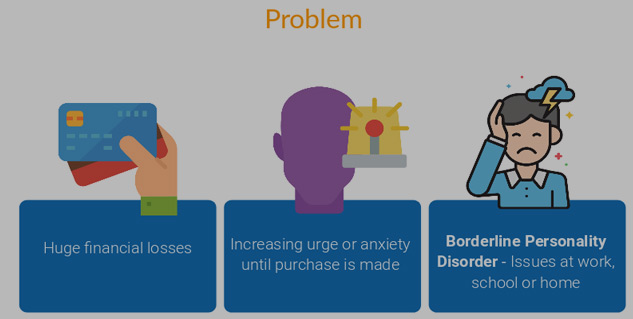 Conclusion
Shopping disorder is not a regular disorder and does not mean that includes general buying of necessity products at regular intervals. It is more of when shopping becomes a compulsion for people and they shop for unnecessary items quite often. Depriving of which they feel irritated and stressed. It can also be an underlining cause of some mental health issue or problems. Compulsive buying disorder needs to be treated well within time to avoid any severe damage to health of that person. There are certain specialized programs which can help people overcome the issue and counselling session can also help in terms of some underlining problems.
Read More Articles on Other Diseases