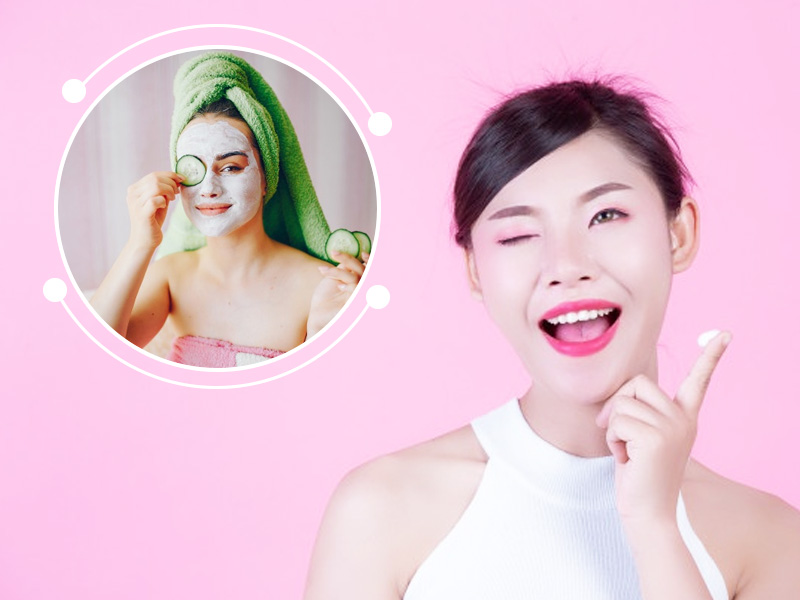 We all want our skin to look healthy and flawless. However, this is not easy as there is hard work involved in maintaining the beauty and health of skin especially facial skin. Using excess amount of skincare products won't help as giving the right nourishment to skin would do. Do you want to add radiance to your dull skin? Flawless skin goals may seem hard to achieve, but efficacious ingredient combinations can help you through this! Here are seven ingredient combinations listed by Dr. Kaustav Guha, Head of R&D at SkinKraft Laboratories that have been proven to deliver the best results for your skin.
Vitamin C & Vitamin E
Vitamin C is a powerful antioxidant and an essential nutrient for your skin. It boosts the collagen layer of your skin and keeps it youthful. Vitamin E, on the other hand, is a fat-soluble vitamin that reduces sun damage to the skin. The mix of vitamin C and E is a deadly combination of antioxidants that will work as an anti-ageing solution and provide protection against free radicals.
Retinol & Hyaluronic acid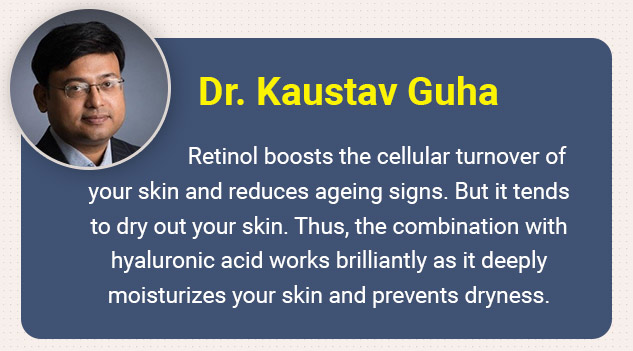 Retinol is an anti-ageing agent and hyaluronic acid works as a powerful moisturizing element. Usually, these two ingredients are used together to bring out the best in each other. Retinol boosts the cellular turnover of your skin and reduces ageing signs. But it tends to dry out your skin. Thus, the combination with hyaluronic acid works brilliantly as it deeply moisturizes your skin and prevents dryness.
Green Tea & Caffeine
Green tea and caffeine have a high amount of antioxidants. Apart from that, green tea has anti-inflammatory properties and caffeine is photoprotective in nature. The combination keeps you safe from UV rays and improves your skin texture.
Niacinamide & Salicylic Acid
Niacinamide is a form of vitamin B3 and salicylic acid belongs to the beta-hydroxy acid family. While the first one deals with hyperpigmentations and anti-ageing signs, the latter is known for effective acne treatment. This ingredient combination works well for skin nourishment, treating acne and reducing skin pore size.
Also Read: Green Tea For Skin: How And Why To Use This Beverage For A Flawless Skin
Glycolic Acid & Vitamin C
Glycolic acid and vitamin C are a great combination when it comes to solving skin issues. This duo can fight against hyperpigmentation and reduce ageing signs. Glycolic acid boosts the effects of vitamin C on skin and makes your skin brighter. But not everyone may find the combination suitable for their skin. Thus, it is advisable to consult your dermatologist and do a patch test before application.
Niacinamide & Vitamin C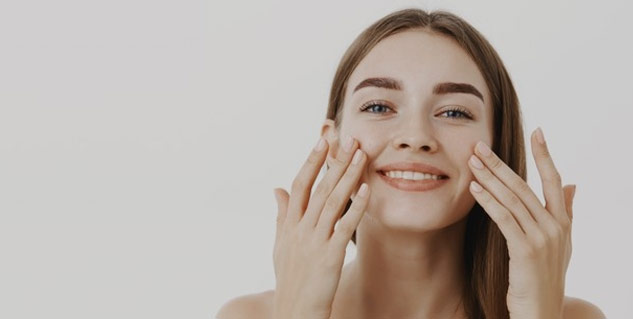 Vitamin C and Niacinamide together create the best pair of skincare ingredients. Vitamin C works for skin pigmentation, reduces acne and prevents ageing signs. Niacinamide hydrates your skin to prevent dryness. These two ingredients complement each other when combined. They enhance each other's ability and tackle skin issues like skin brightening and anti-ageing with ease.
Also Read: Make Vitamin C Serum At Home For Flawless Skin
Centella Asiatica & Vitamin C
Centella Asiatica is a medicinal plant that has wound healing properties. Being full of antioxidants, it can also reduce ageing signs. Vitamin C has skin benefits very similar to Centella Asiatica. Thus, the combination of these ingredients creates a powerful pair. It makes your skin firm, supple and keeps it healthy.
The combinations mentioned above are strong and effective. But the ingredients individually are equally powerful and efficient. However, be careful while mixing them and do not go overboard. Always speak to your Dermatologist before trying anything new. Rest assured, you will achieve flawless skin pretty soon with these ingredient combos.
Read More Articles in Skin Care
Images credits- freepik