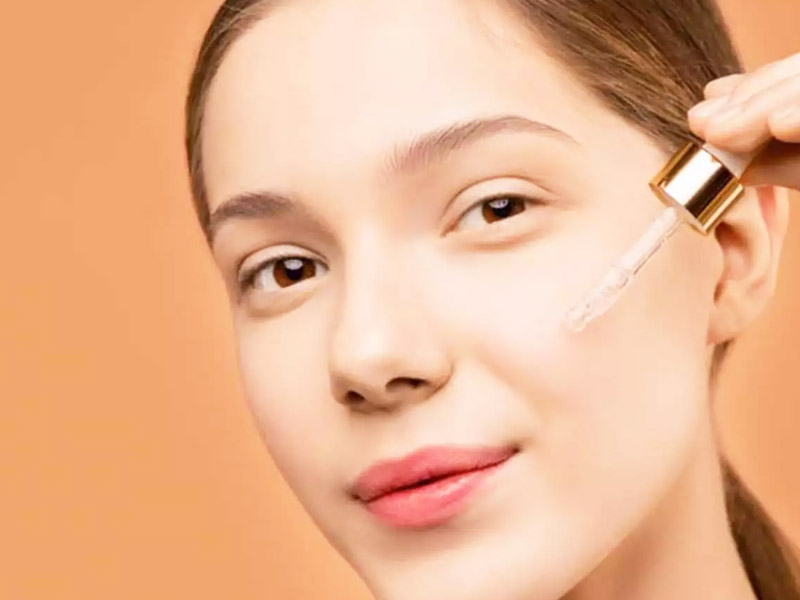 Admit it or not but secretly we all desire for that soft, supple, clear glass like skin. No matter how hard you try to achieve that perfect skin through those cosmetic products and DIYs, it's never enough. Like always we got your back and this time we have lactic acid to cure all your skin care vows. Read along to know what lactic acid is, its benefits for skin and the side effects it has with our expert Dr. Vibhuti Dhaundiyal, Cosmetologist and Skin Care Advisor.
What is Lactic Acid?
View this post on Instagram
An over the counter chemical exfoliant which has recently gained a lot of popularity due to its various skin benefits. A source of bio fermentation of natural cornstarch , it is an alpha hydroxy which can help to treat various skin problems such as dark spots, fine lines, acne, wrinkles and exfoliate the skin as well. Popularly known for its collagen boosting properties, lactic acid has been a part of people's skin care regime since the Egyptian era.
Also Read: Blue Light From Screens Causes Aging & Pigmentation: Expert's Tips To Manage That
Benefits of Lactic Acid
A popular chemical exfoliant, lactic acid helps to slough away the dead skin cells and give you a youthful glow. Here are some of the benefits of Lactic Acid that will convince you to add this wonder ingredient to your skin care regime.
1# Reduces Acne- Those pimples that show up out of nowhere before an important event can kill the whole mood. Well little do you know that lactic acid is one such ingredient that can help you to reduce the appearance of acne and pimples.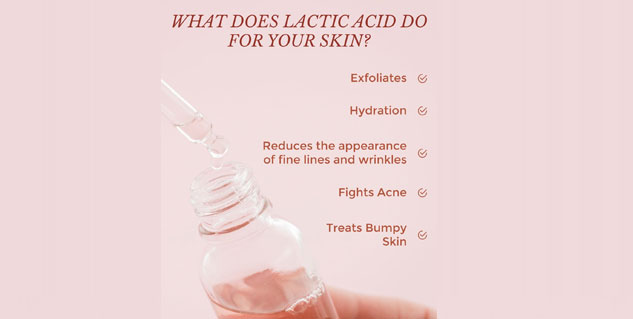 Image Credits- Sublime Life
As dehydrated skin can contribute to acne and congestion, lactic acid comes in as a hero to treat acne as it helps to moisturize the skin. It helps to reduce the appearance of acne by speeding up the rate of cell turnover and helps to produce new skin cells and provide you with healthy skin.
2# Kills Bacteria- Accumulation of bacteria is not just the cause behind that stubborn acne but can also cause various skin problems and infections. Lactic acid can inhibit the growth of dangerous microorganisms on skin and bacteriocins produced by this acid can kill the bacteria by disrupting the integrity of the cell membrane.
3# Diminishes Wrinkles- The best way of reducing the early signs of aging, lactic acid penetrates through the epidermis and dermis of the skin. Due to this process the lactic acid helps to increase the cell turnover by exfoliating and sloughing the dead skin cells naturally.
4# Helps to hold in the moisture- Milk has taken over the beauty industry lately and is a part of many beauty products such as face wash, moisturizers, creams, lotions, etc. Lactic acid helps to improve the natural moisture factor of the skin. It helps to keep it moisturized and improves its moisture holding capacity of the skin.
In addition to this lactic acid helps to stimulate the collagen and provide firmness to your skin.
Side Effects of Lactic Acid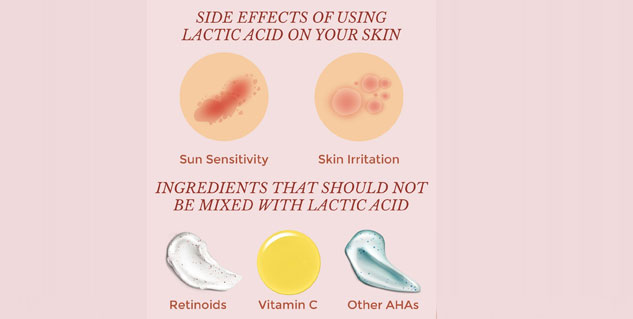 Image Credits- Sublime Life
Also Read: 7 Common Myths And Misunderstandings About Psoriasis Skin Disease
Even the coin has two sides and so does lactic acid. Although this skin care ingredient comes with so many benefits and can do wonders to your skin but even it comes with some side effects. Not just lactic acid but any chemical peel can cause adverse reactions such as-
Itching
Redness
Noticeable peeling
Burning sensation
Swelling
Not just this but lactic acid can also cause irritated skin and sun sensitivity. Although lactic acid has side effects of its own, these can actually be elevated when mixed with ingredients like vitamin C, retinol and AHAs.
This article has been created upon the post by Dr. Vibhuti on her Instagram account.
Read more articles in Skin Care