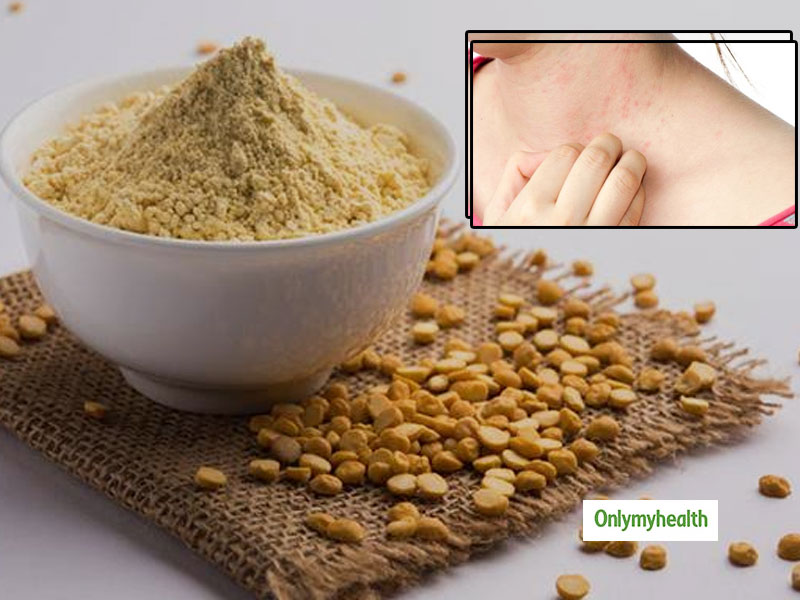 Have you ever had open pores on your skin? Skin pores are basically small pits on the face that look like an orange peel. These visible pores can make your face look dull and aged too. Those who have an oily skin are an easy target of this skin problem, due to too much production of sebum. The open pores can also result in various complications such as blackheads and acne, which can totally change your look. Several factors including stress, genetics, and poor skin care routine can be the cause for open pores. In fact, the skin tends to loose its elasticity with time and age, making the condition even more worse. There are a lot of ways to reduce the development of skin pores. And, you will find many products in the market that claim to offer relief.
There are a lot of pores on the facial skin that help you in breathing. So, when these pores become larger in size, they can easily be seen by the naked eye. These enlarged pores on the face are usually observed on oily and combination skin as such skin types produce more amounts of the natural oil or sebum. The small and tiny holes on the surface of your skin are because of the hair follicles and sebaceous glands that produce sebum, which is one of the major causes behind acne and other skin breakouts. Read further to know about some natural ways to reduce open pores on the face.
Natural ways to reduce open pores
One of the most common skin problems is open and large pores. Enlarged pores are the opening on your skin that mainly discharge oils and sweat. This might look like an issue that teenagers face, but they are actually a very visible sign of ageing. You cannot totally minimise the number of pores on your skin but you can surely reduce the effect by shrinking them with easy and useful home remedies. So, here are 7 natural ways to reduce open pores on your face:
1. Egg whites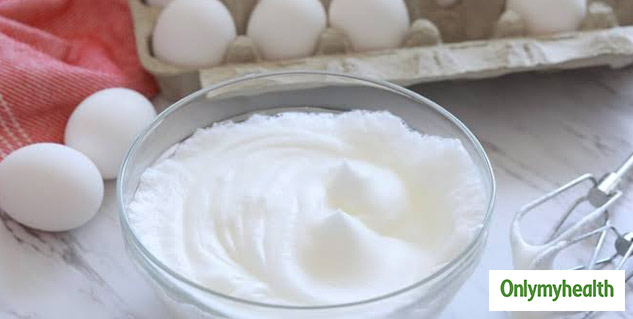 Egg whites are an excellent solution for minimising open pores on the face. It is useful for skin tightening and also helps you to even your skin tone and to get rid of large open skin pores. It also helps in shrinking the large pores by removing too much oil or sebum from the skin. You can make an easy DIY peel-off mask at home using egg whites for an amazing treatment for open pores. You just have to take a bowl and break a few eggs to separate the egg whites and then whisk it well. Apply this on your face with pieces of tissue. Let it dry totally and then gently peel the tissue paper off. This will help you in getting rid of blackheads and whiteheads too.
2. Yogurt
Yogurt is found in almost every household as it is a part of the staple diet for many people. It tastes really good and is used for a number of health problems and can be a major part of your beauty care routine. You just have to apply yogurt on your face for the open pores and let it stay for around 20-30 minutes. Rinse with lukewarm water. Repeat this process atleast twice a week to minimise the skin pores. Yogurt tightens the enlarged pores and also reduces skin blemishes. The lactic acid present in it is responsible for the pore tightening. Also, the lactic acid is also helpful in removing dead cells and impurities from the face.
Also read: Get Rid of Open Pores with these Tips
3. Multani Mitti
Multani Mitti is also considered extremely beneficial for us. It is commonly known as Fuller's Earth and is a clayey material that can be applied on both skin and hair. Multani Mitti contains strong absorbent properties that help it in soaking up all the excess oil naturally, which makes it a natural brightener for your skin. The abrasive properties present in it play the role of an exfoliator, which can help in removing the dead skin. This home remedy is being used by a lot of people since a long time. You can rely on this natural way to reduce those open pores on your face. Multani Mitti might even work in a better way than most of the chemical added beauty products available in the markets. Therefore, at the end of the day, you can have a glowy skin along with the improvement on pores.
4. Besan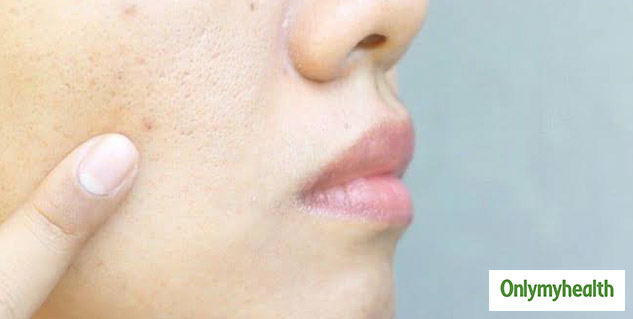 Gram flour or chickpea or besan is one of the best home remedies for treating open pores on the skin. Besan acts as a natural skin whitener and also helps in getting rid of the dead skin cells. It rejuvenates your skin, making it more active, tight and younger looking. But, you have to be careful as this kitchen ingredient is alkaline in nature and is only safe to apply, if mixed with other useful ingredients such as milk, yogurt or lemon. Therefore, you can use a besan face pack for open pores on the face. You can also add turmeric and papaya to make the mask even more effective. Besan is an amazing ingredient to exfoliate the skin naturally.
5. Ice cubes
Ice cubes are used as a natural remedy for many skin problems, such as heat rash as well as open pores. Ice has a skin tightening ability that makes it even more effective for this issue. Applying ice cubes on your skin is one of the most effective and easy natural ways to reduce large open pores. What I've does is that it shrinks the pores, hence making them look tighter and firm than ever. It can also help in promoting skin health by increasing the blood circulation. You just have to take some ice cubes in a muslin cloth and apply it gently on your skin for a few seconds. It is affordable and the most easily available ingredient you can find in your house.
Also read: Blackheads On The Face? Here Are The Causes, Home Remedies And Tips To Prevent Them
6. Sugar scrub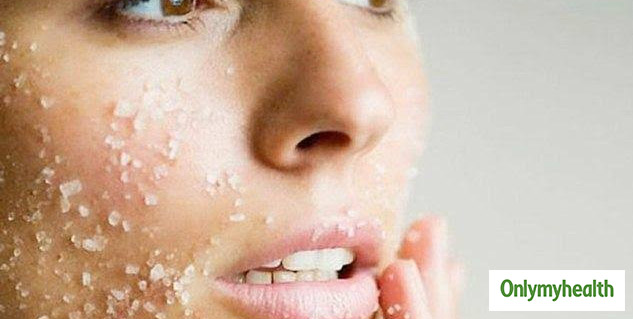 Sugar is a known kitchen ingredient for its excellent exfoliating effects. Grounded sugar does not only exfoliate your skin, but also removes the extra oil and dirt from those open pores. Use a sugar scrub atleast twice or thrice a week to get rid of the open pores. Just mix a teaspoon of honey and lemon juice in sugar. Then, wash your face with normal water. Before the sugar starts to melt, massage the scrub gently on the affected areas for atleast 5 minutes. Then, rinse it off with warm water. Sugar scrub is mostly used to fight many skin problems and can be part of your beauty care routine.
7. Cucumber
Cucumber can also be applied on your face to get rid of open pores. You can grind cucumber slices and lemon to make a face pack for your face. It soothes and nourished your skin effectively, and slows down the appearance of signs of ageing as well. The most nutrient filled parts of a cucumber are it's seeds and peel. A combination of both curd and cucumber go hand in hand as it can effectively enhance your skin and tastes good as well. Cucumbers are good sources of vitamin K, B and C along with minerals such as copper, phosphorus, potassium, and magnesium. The benefits include improving your skin to aiding weight loss.
Also read: How To Get Rid Of Clogged Pores On Face Naturally?
So, these were some home remedies that can help in minimising the open pores on your face naturally. These open pores can not just make your skin look unhealthy, but can also easily become the home for breeding for acne-causing bacteria. Your body, including the skin needs the regular dose of antioxidants through a healthy diet and such ingredients. This not only promotes good skin health but also helps in preventing many infections and skim care problems.
Read more articles on Skin care