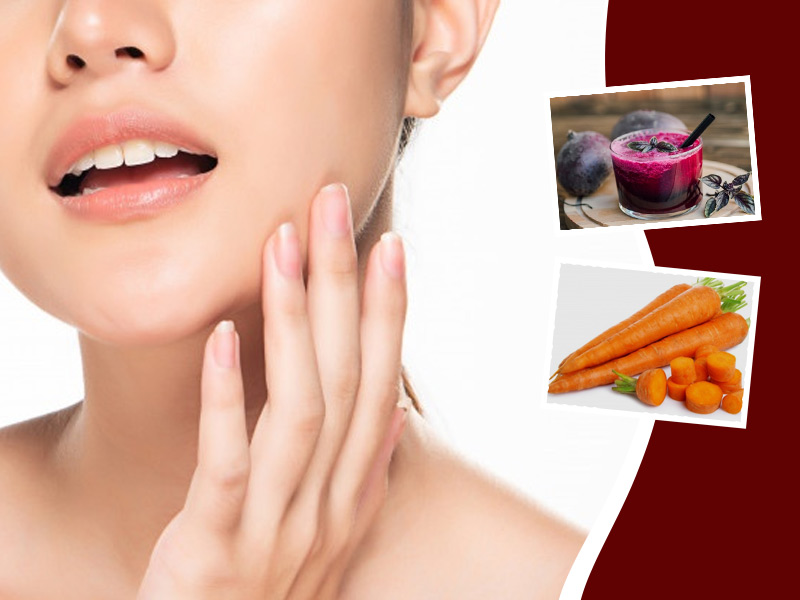 Winter season can get very harsh on your skin especially if you belong to the dry skin category. The extreme cold weather can suck all the moisture from the skin leaving it dehydrated and dry. This is the reason why the skin looks white and flaky in winters. Apart from using winter-special deep-moisturising skincare products, you should also focus on your diet. Seasonal foods play a crucial role in supporting health during that particular season. Talking about skin care during winters, eating certain winter foods are really beneficial in keeping the skin soft and healthy. Check them all in this article.
Green leafy vegetables
Green vegetables are available in abundance in the winter season. These are rich in iron, folate, magnesium and other essential vitamins which provide strength to the body to bear winter cold. Besides, these also possess anti-inflammatory properties to prevent flaring up of the skin. If you experience extreme redness and flakiness during winter, you must have green vegetables daily. These would efficiently make the skin nourished and soft.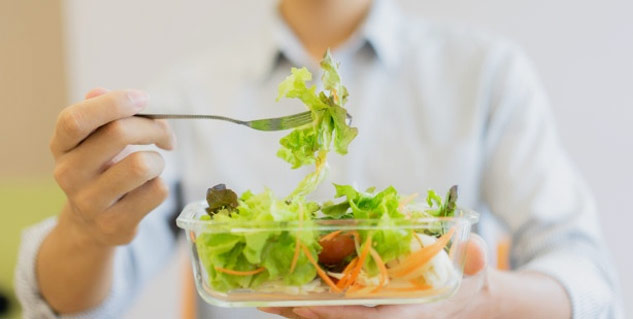 Carrots
Carrots are powerhouse of nutrients particularly vitamin A and vitamin C. It is known to one and all that eating carrots boost eyesight but do you know that eating carrots also promote skin health? Carrots have antioxidants that increase the production of collagen in the skin which is the building block of skin. This skin protein is responsible for maintaining the softness and elasticity of the skin. When collagen levels drop, the skin starts to age speedily causing fine lines and wrinkles. Consuming carrots would minimize the damage caused to the skin. Besides, it would also protect the skin from free radicals. Here is how to use carrots for skincare benefits:
Have carrots in salad.
Make carrot juice at home and consume it daily.
You can also use carrot juice in your face pack and apply on your skin.
Beetroot
This is another versatile food that offers many health benefits including increasing haemoglobin, purifying blood, to name but a few. However, not many people know that beetroot is also a potent skin care ingredient. Since beetroot helps in detoxifying blood and allow supply of purified blood, it aids skin. Most of the skin problems such as acne, breakouts occur due to impure blood circulation. Thus, beetroot is a boon for your skin. You can have it in your diet as well as apply it topically on the skin.
Drink beetroot juice daily with some fruits and spinach for a healthy start.
Make beetroot face pack to apply on the skin in winters.
Broccoli
Broccoli might be available throughout the year but it is a winter-specific vegetable that grows in the cold season. Broccoli is a vegetable that is majorly used in salads and Italian cuisine but let us not restrict broccoli to that. There is much more to this flowery veggie that you should know about. Broccoli is rich in antioxidants, vitamins and minerals that can help your skin survive through the harsh winter weather. Try to have broccoli daily and of not daily, at least once in 2-3 days. There are so many ways to add broccoli to your diet. Have it in salad or simply steam some broccoli to enjoy steamed broccoli or have creamy broccoli soup for double benefits(warmth in cold weather and soft supple skin).
Also Read: Eating Broccoli Can Save You From Heart Diseases, Know How To Consume It Rightly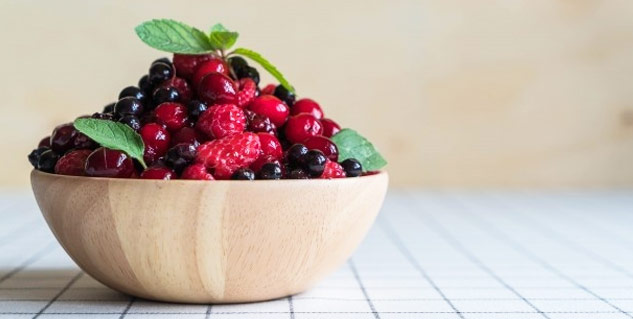 Berries
Lastly, we have berries in this list which are not only tasty but also beneficial for your health. Berries might be sweet but these are loaded with antioxidants that are essential for your skin. Eating berries can heal your skin and also make skin problems reduce. You can have berries in the raw form or have berries in shakes and yogurt. There are so many ways to add berries to your diet. Besides, you can also make berry face mask and apply it on your face for better results.
Image credits- freepik