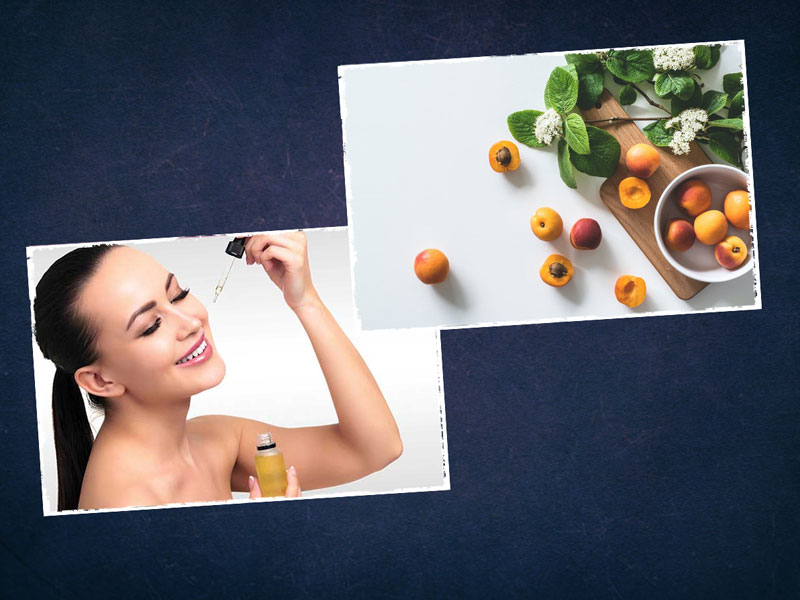 From apricot cleansers to scrubs, from masks to oil and what not, the beauty industry has been emphasising on the benefits of this fruit for a long time now. Enriched with the goodness of various nutrients like Vitamin A, Vitamin B1, Vitamin C, Vitamin E, potassium, fiberlutein, beta carbonate and zeaxanthin it has antioxidant properties which helps to fight the free radicals which cause oxidative stress in your body. Here are some benefits of apricot for your hair and skin and the ways in which you can include it in your beauty regime.
Benefits of Apricot for your Skin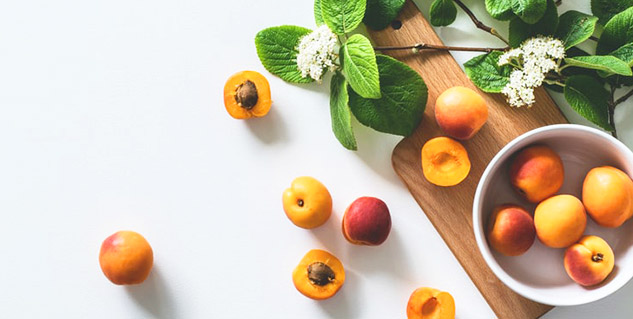 Here is how this wonder fruit can be beneficial for your skin.
Anti-aging Properties
A fruit which can help to slow down the process of aging by reducing the appearance of wrinkles, fine lines, dry patches and giving your skin a radiant glow. Due to the abundance of Vitamin E and antioxidant properties which prevents the damage caused by the free radicals, promotes the regeneration of skin cells, increases the elasticity of the skin and as a result it gives you a radiant look.
Moisturising Properties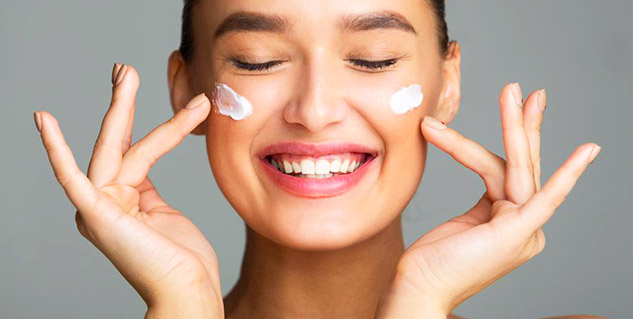 Apricot oil has moisturising properties as it is lightweight and resembles the naturally produced oil sebum of the skin. It gets absorbed into the skin very easily and makes it soft, smooth, supple, moisturized and provides it nourishment by restoring the moisture of the skin.
Rich in Vitamin A and Vitamin E apricot oil is great for soothing dry, rough and chapped skin. It works as a nourishing overnight treatment to moisturise your sin and unclog the pores.
Also Read: Skincare Routine: How To Choose Moisturizer For Dry Skin?
Skin Healing Properties
A natural healer, apricot oil is rich in Vitamin C and omega-3 fatty acids that helps to treat skin conditions like psoriasis, eczema, and rosacea along with healing the scars and reducing their appearance on the skin. Not just this, apricot oil also helps in reducing skin inflammation, improves hydration, sundaes acne and regulates the skin's oil production.
DIY ways to include Apricot in your Skin Care Regime
Facial scrub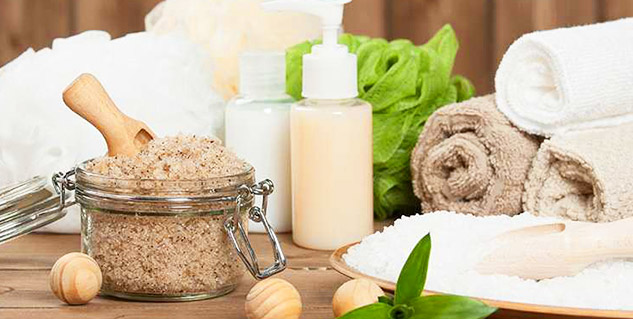 With natural exfoliating properties, apricot helps to remove dead skin cells, prevents pigmentation and gives you a natural glow. Here's how you can prepare a natural DIY apricot scrub.
Ingredients
2 teaspoon apricot kernel powder
1 teaspoon rhassoul clay
3 teaspoon honey
Method
In a bowl take some apricot kernel powder, rhassoul clay and honey.
Mix all the ingredients well and store it in an airtight container.
Makeup Remover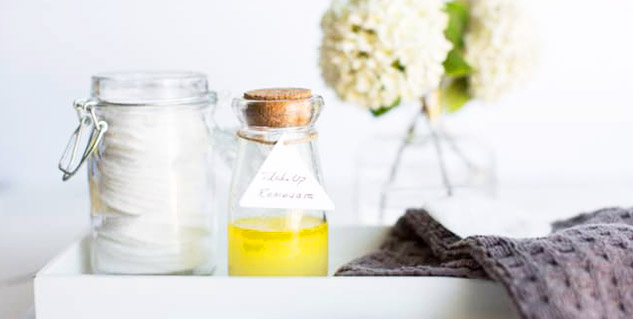 A gentle and moisturising make up remover which will not just help you to get rid of your makeup but will nourish your skin as well.
Ingredients
1 tablespoon baby shampoo
1 teaspoon coconut oil
5 drops of apricot oil
2 capsules of vitamin E oil
½ cup of water
Method
In a bowl mix all the ingredients together.
Transfer the mixture into an airtight glass bottle.
Store this inside the refrigerator and use it within 2 weeks.
Face Mask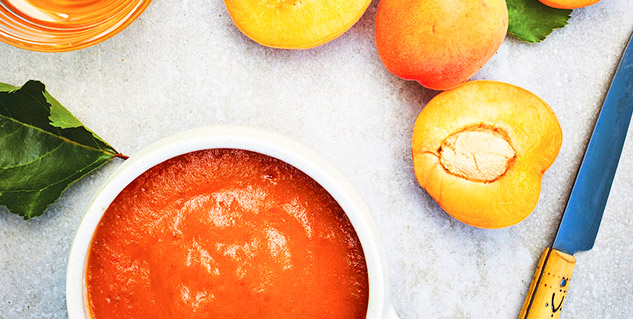 A face mask that will help you to get an even toned complexion, reduce the appearance of scars and blemishes and will help to exfoliate the skin all at once.
Ingredients
2 ripe apricots
2 teaspoons of honey
2 teaspoons of almond powder
Method
Blend the apricots using a mixer-blender.
Transfer the blended apricots into a bowl and add honey and almond powder to it.
Mix everything well.
With the help of a brush, apply this mixture evenly on your face.
Let it dry for 15-20 minutes and wash off with cold water.
Benefits of Apricot for your Hair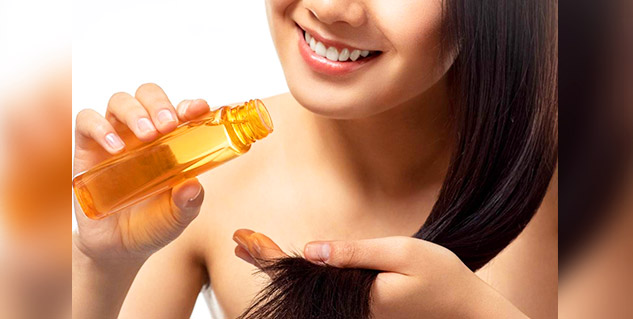 Here is how this wonder fruit can be beneficial for your hair.
Reduces Dryness
Rich in omega-9 fatty acids and oleic acid, apricot oil helps to restore the moisture of your hair, makes your hair and scalp softer, increases hydration, moisturizes your hair and scalp and helps you to get rid of dry, dull, lifeless and rough strands.
Stimulates Hair Growth
The presence of fatty acid known as the linoleic acid moisturises the hair and scalp and helps in stimulating the growth of new hair while staving off the moisture loss in your hair strands.
Apart from this the oil massage helps in increasing the blood circulation in the scalp which helps in stimulating the growth of new hair and helping the old ones to grow longer.
Also Read: 5 Tips To Tame And Accelerate Growth Of Baby Hair
DIY ways to include Apricot in your Hair Care Regime
Oil Massage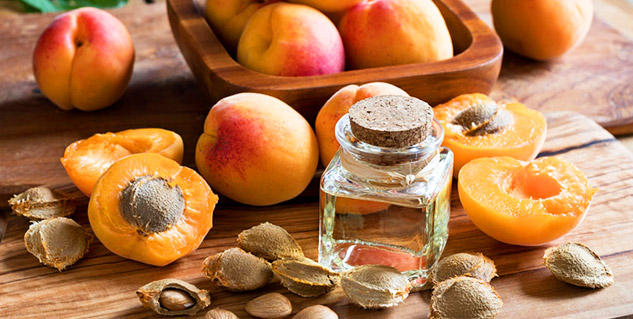 A relaxing oil massage to stimulate hair growth and make your hair softer and shinier.
Ingredients
1 tablespoons of apricot oil
2 tablespoons of coconut oil
2 tablespoons of almond oil
2 tablespoons of castor oil
Method
Mix all the ingredients in a bowl.
Heat them till the mixture becomes lukewarm.
Massage it on your scalp and apply over the length towards the ends.
Keep on overnight and wash off next morning.
Nourishing Cleanser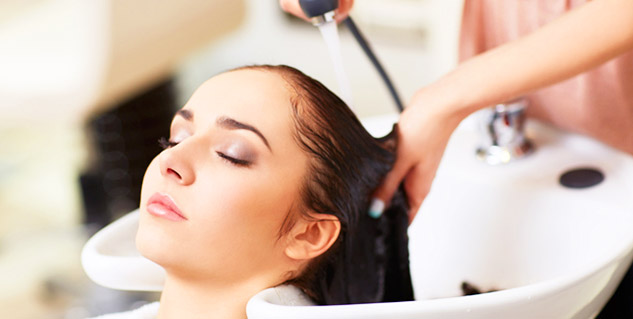 Try this DIY nourishing apricot cleanser which will not just cleanse but will also help to moisturise and condition your hair.
Ingredients
Your regular Shampoo
5-7 drops of apricot oil
Method
Add Apricot oil to your shampoo.
Mix it well.
Shampoo as usual.
Air dry your hair and use a soft microfibre towel.
Read more Articles in Fashion and Beauty