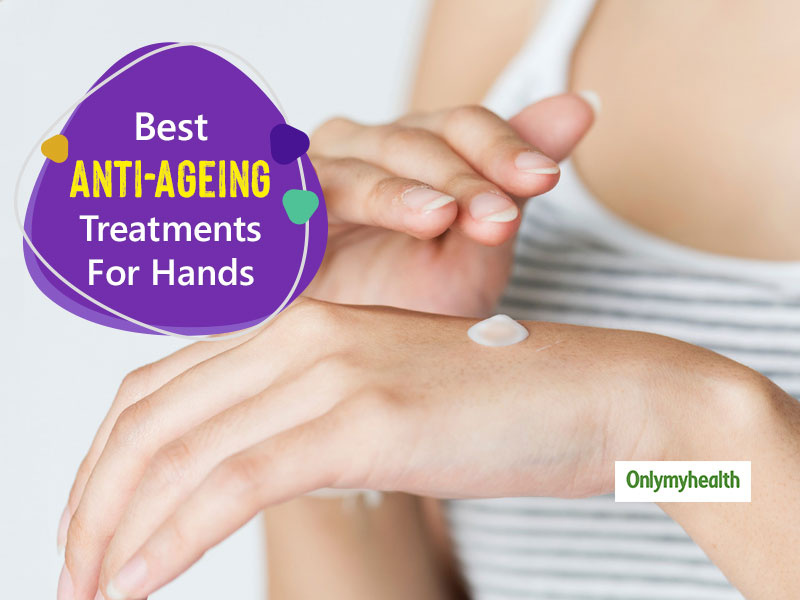 Did you know that the first signs of ageing are visible on the hands? Hands age much faster than the face. This is so because the skin on the backside of the hands is much more delicate and thin than the skin on the face. Also, the fat percentage on the back of the hands is almost negligible. This is worth considering because when the collagen or elastin fibres in the skin begin to break down, as part of the ageing process, it will be much more noticeable in the form of wrinkles on the hands.
So if you do not start taking care of your hands, the ageing process, as well as exposure to the sun, will lead to wrinkles and crepey skin with the appearance of bulging veins on the hands. Also, if you expose yourself to a lot of sunlight, ageing causes brown spots - known as liver spots - with age. This also causes pigmentation of the hands. It is possible to reverse the clock on ageing hands - both with caring for them at home and also some professional treatments. We tend to ignore our hands until it may be too late.
Also Read: Sandalwood Oil Benefits: For Glowing Skin And Healthy Hair
At-home Care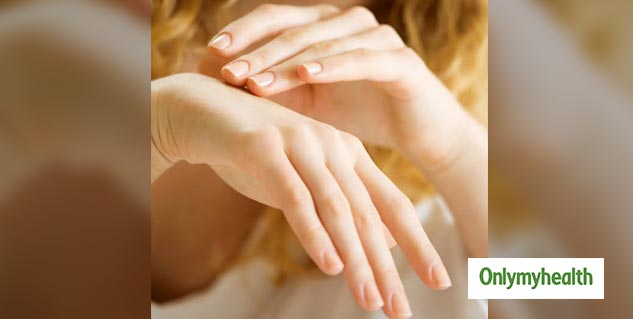 Always keep a moisturizer on hand that includes a sunscreen. Apply it regularly.
Also, keep a travel-sized moisturizer in your car for when the sun beats on your hand while driving. Being in the car gives us a false sense of protection, but dangerous UV rays can still enter through our car windows and attack our free radicals which further speeds up the ageing process.
Look for an anti-ageing hand cream contains retinol as well as SPF and glycolic acid that can help in slowing down the ageing process.
If you are a hands-on housewife or woman-about-the-house, keep a moisturizer in your kitchen as well. Even olive oil or almond oil - readily available in the kitchen - are significant. Just keep applying before and after your hands encounter water - especially when you are washing the dishes.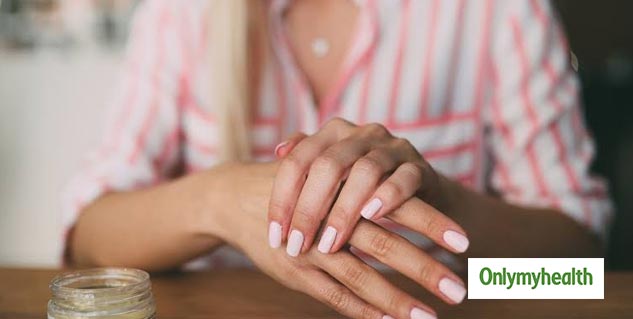 If you have a night-time beauty routine for your face, have one for your hands as well. Use a gentle wash to clean your hands and then apply a specially formulated hand cream. A dermatologist can recommend one. Let your skin absorb this cream for a few minutes and then rub in some almond oil. If you want to boost the action of this step, you can even choose to wear cotton gloves to seal in the moisture.
In-clinic treatments
If your hands are damaged by ageing and sun exposure, you can choose from one of the following medical procedures. But do ensure you consult and let a qualified dermatologist carry out these treatments for you.
Bright and brilliant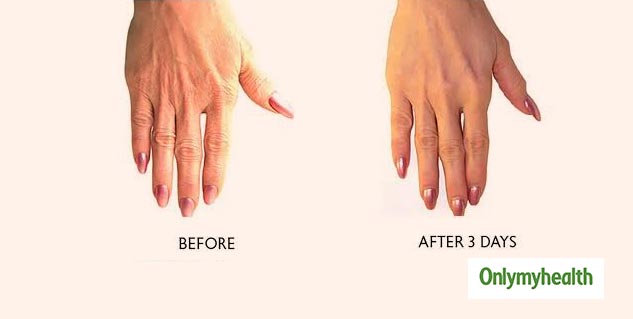 A fractional laser refreshes all types of skin from the inside out. The therapy helps in reducing imperfections and sun damage. It's a fantastic anti-ageing treatment that helps in improving skin tone smoothes skin texture and also leaves hands skin radiant and glowing.
Also Read: Olive Oil Benefits For Skincare: Get Rid Of Facial Blemishes For A Natural Glowing Skin
Glycolic peel
This is a sugar-based chemical peel. It softens your hands' skin and also improves its texture by rejuvenating and revitalizing it. It's highly recommended for hyperpigmentation and also offers excellent anti-ageing benefits. Our 30 minutes & the express peel is our patient's favourite for face and hands.
Intense Pulsed Light (IPL)
This is a non-laser photo rejuvenation treatment used on the face, chest, neck and arms that are also amazing on hands. It delivers pulses of sufficient, secure, visible light to reduce the visible signs of damage by suns and brown age spots. These natural treatments will make your hands look healthier and youthful. Put your best hand forward!
(With inputs from Dr B L Jangid, MD Skin, SkinQure, Saket)
Read more articles on Miscellaneous