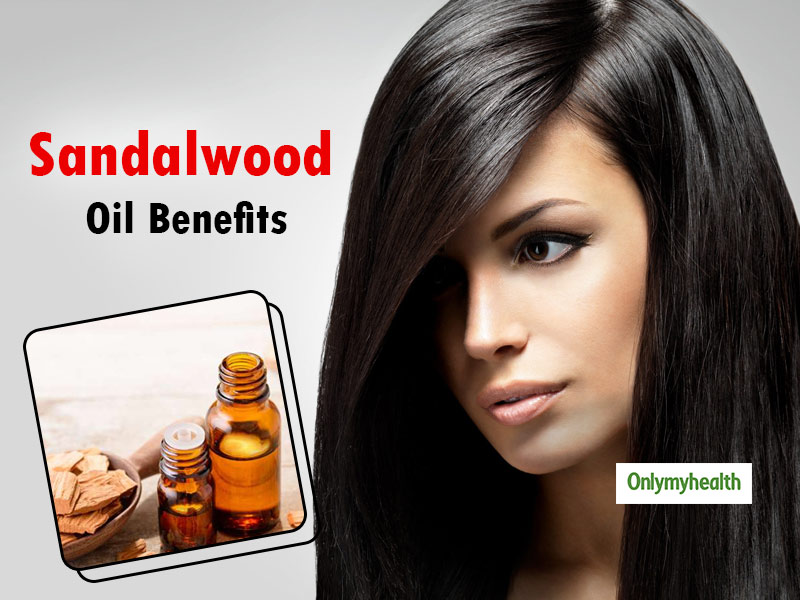 Sandalwood has been put to use for years to enhance the beauty of skin and hair. Known for its fabulous fragrance, this oil works as a natural mood lifter and is mostly used to spread freshness in closed rooms in diffusers too. Sandalwood has many natural properties that cleanse the skin, Removes blemishes and limits the appearance of pimples on the face. Also used in powdered form, sandalwood is a natural skin hydrant. This oil has several properties, which makes it a great product to be added in the vanity. If you are looking for something new for your skin and hair, read below to know how great this oil is!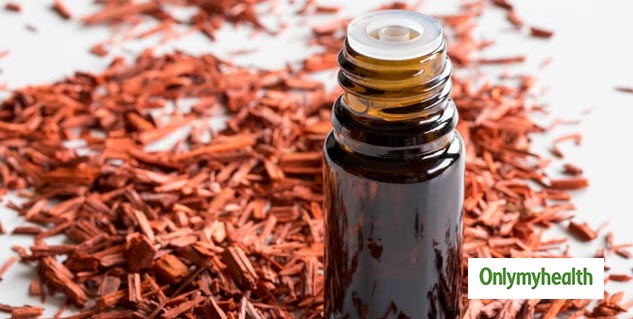 For Skin Irritation
Sandalwood oil has anti-inflammatory properties, which protect the skin from infection. The soothing properties present in the sandalwood oil helps relieve skin irritation. To see the maximum benefit, one should apply sandalwood oil on face before sleeping and wash face the next day with mild soap. With regular use, one can see the glow on the face in no time.
Also Read: #FridaysWithParas: Winter Is Coming, Get Creative With DIY Moisturisers
For Ageing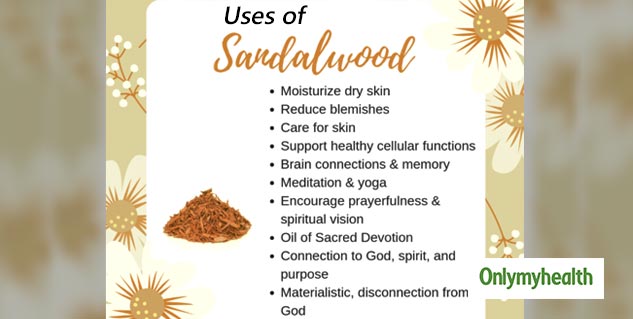 Sandalwood oil helps in rebuilding cells naturally. If you are troubled by the sign of ageing and wrinkles, then this oil is highly effective in lightening the signs of ageing. It is useful to reduce fine lines on the face, the appearance of wrinkles on face and dark circles under the eyes. Sandalwood oil can also be mixed with regular creams and cleansers for daily use and is safe to be applied on hands and legs for soft and smooth skin.
For Pimples & Acne
Sandalwood oil consists of anti-inflammatory properties. If pimples, acne and swelling are your best friends and never leave your face, then make this oil your daily go-to remedy to get rid of these. A great face cleanser, sandalwood oil can be applied mixed in Multani Mitti and should be left for 10 minutes on the face. Regular application of this oil is a must for acne and pimple sufferers.
Also Read: Almond Charcoal Cream Benefits: 2 Minute DIY Trick To Remove Acne, Pimple Marks
For Shining Hair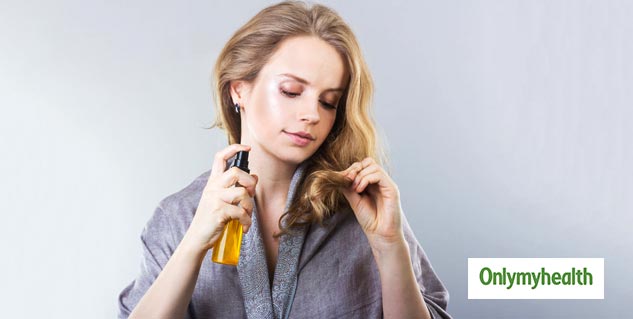 If you thought sandalwood oil was only limited for the face, then you should read further. This oil is an excellent hydrant for the hair too. If you have a habit of shampooing your hair pretty often, then do not forget to rinse your hair with sandalwood oil-water. Just mix a few drops of oil in a mug of water and let it be the last rinse of your bath. It makes the hair soft, silky and accelerates hair growth. Those with dry hair should undoubtedly go for this oil as it not just adds shine but also makes the hair healthier and stronger. For those with dry hair can mix jojoba oil and sandalwood oil and apply overnight. It does not just make the hair fragrant but soft too.
Read more articles on Skincare