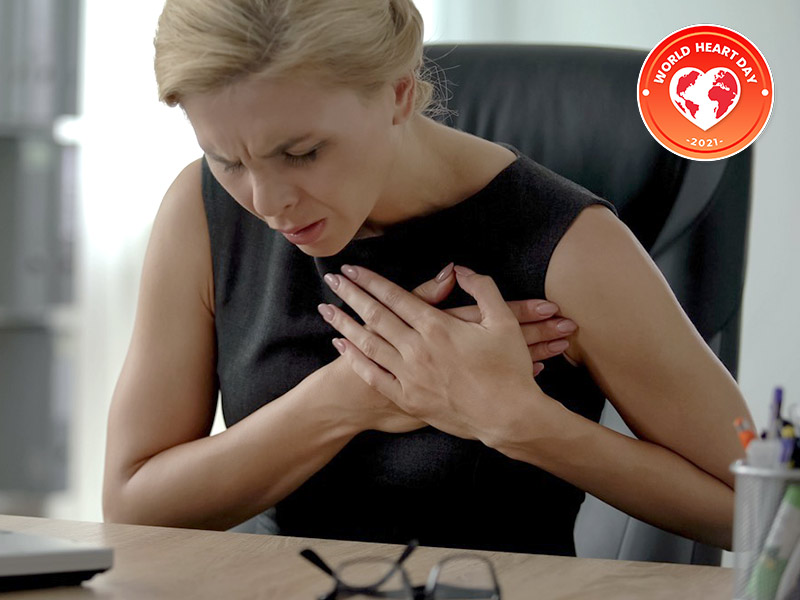 With heart attacks being one of the leading causes of death around the world, it becomes important to spread awareness about this condition. Heart attack is a life threatening emergency that requires a quick action. An immediate treatment can not only save a person's life but can also reduce heart damage. It is important to know about the symptoms of a heart attack and first aid treatments for this condition so that immediate help can be provided to the affected person. Without further ado let's dive right into the article and learn about what a heart attack is, its symptoms and some first aid treatments that can be offered before the help arrives with Dr. Ravi Prakash, HOD, Emergency Medicine, Paras JK Hospital, Udaipur.
First Aid Treatment for heart Attack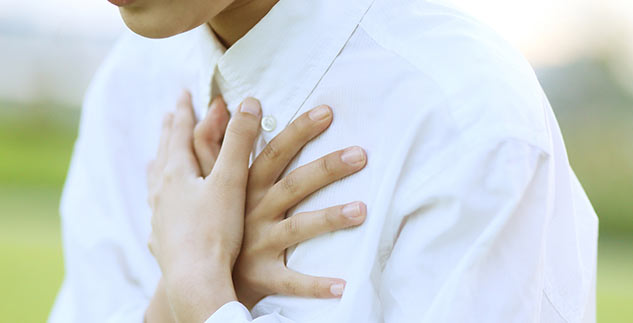 Image Credits- Differencebetween.net
Also Read: Is Your Heart Weak? Know Symptoms, Causes and Treatment Of A Weak Heart
It is important to take a quick call for action when you see someone getting unconscious and believe that they are suffering a heart attack. Although the first thing that you should do is call in the ambulance for immediate help, there are a few things that you can do till the help arrives. Here's what Dr. Prakash has to say about this "Heart attack is an emergency medical condition which is caused due to blockage in the arteries. A person suffering a heart attack might feel pain in chest, pressure or squeezing pain, pain in the upper part of the stomach, vomiting, difficulty in breathing and dizziness. To get out of this condition it is important to seek medical treatment. Till the time an ambulance arrives some of the first aid treatments that can be given to a person suffering a heart attack are-
1. Give them a 300mg Disprin
Taking an aspirin tablet can help people with coronary heart diseases by speeding up the anti-clotting properties. Aspirin works to prevent the formation of blood clots and prevents the risk of strokes and heart attack. It is recommended to chew an aspirin tablet at the time of heart attack or stroke to help you stop having another one.
2. Take Nitroglycerin
In case a person has been prescribed nitroglycerin in the past by the doctor then this medicine can be taken at the time of emergency. Nitroglycerin can be given to the patient according to the doctor's prescription while waiting for the ambulance.
3. Start with the CPR immediately if a person becomes unconscious
Also Read: World Heart Day 2021: 5 Exercises For A Healthy Heart
If a person becomes unresponsive or unconscious and is not breathing or you are not unable to feel their pulse then begin with CPR (Cardiopulmonary Resuscitation). CPR will help you to keep the blood flowing.
4. Make the person sit in shade
If a person gets affected by a heart attack in front of you, make them sit in a comfortable position in shade. Doing so will help to calm them down and relax a bit. As high heat can lower a person's blood pressure and make their heart beat faster than usual.
5. Do not wait
Take action immediately and do not wait for someone else to come and help. Immediately call the ambulance and do not wait for the symptoms to go away themselves.
What is a Heart Attack?
A fatal and life threatening cardiovascular disease, heart attack occurs when the blood flow to the heart is blocked. This blood flow is generally blocked due to the blockage in arteries caused by cholesterol, fats and other plaque forming substances. As this plaque tends to form blood clots and block the blood flow to the heart, it has the potential to rapture the arteries as well. This blockage or interrupted blood flow can damage a part of your heart muscle.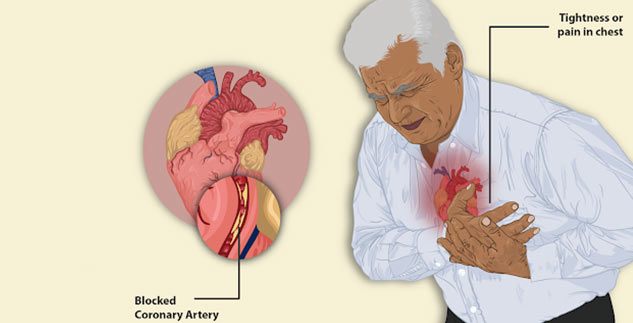 Image credits- Self
This damage in heart muscles caused due to the blockage in the arteries can lead to a person's death and can have other ill effects on your overall health as well. It is important to look for the symptoms of a heart attack and not to ignore them as even a minor attack can lead to major problems.
Some notable Symptoms of Heart Attack can be classified as:
Feeling fullness or pressure on the chest with a squeezing pain for a few minutes
Unexplained short breath that can or can not be accompanied by a chest pain
Vomiting
Nausea
Fatigue
Cold sweats
Anxiety
Dizziness or lightheadedness
Numbness or tingling in arm
Indigestion
Heart attack and cardiovascular diseases can be life threatening and hence it is important to take care of your heart. Look out for the symptoms of a heart attack at an early stage and do not ignore even a minor attack as it can lead to further complications. If you see someone suffering a heart attack in front of you then follow these simple first aid tips recommended by the doctor to help them out.
With inputs from Dr. Ravi Prakash, HOD, Emergency Medicine, Paras JK Hospital, Udaipur
Read more articles in Heart Health