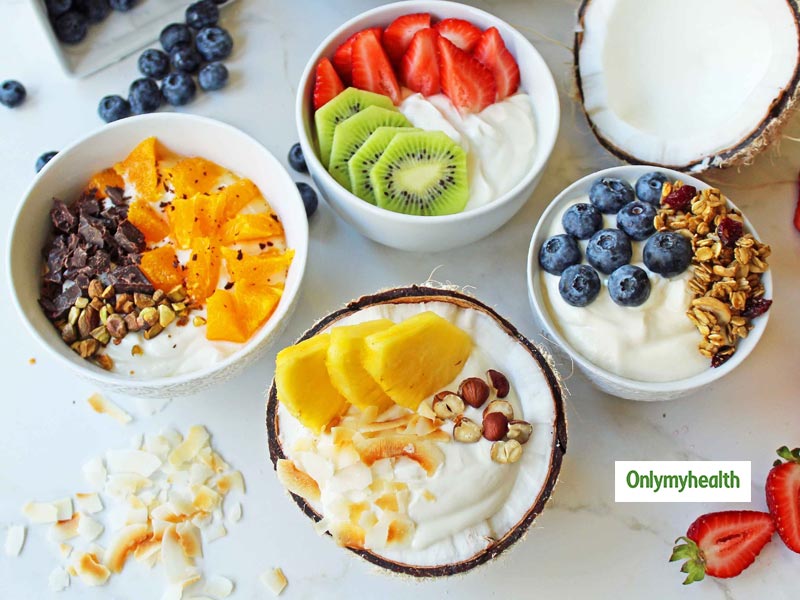 There are several types of hormonal changes in women during pregnancy, along with their hunger. Many times pregnant women crave for various food items and demands to eat differently. But while eating favourite things, it is also important to keep in mind that, are these healthy for a pregnant woman? A pregnant should eat healthy smart snacks instead of fried items. Let us tell you about some healthy and light snacks that can be eaten during pregnancy.
6 Smart Snacks For Pregnant Women
Apples, Peanuts and Crackers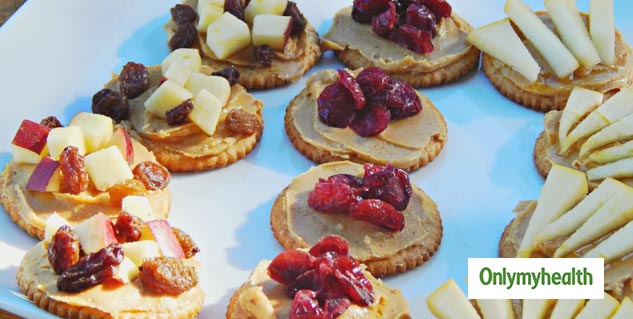 Pregnant women can eat snacks made of apples, peanuts and crackers after meals. To make it, add chopped apple, crackers and spread 1 or 2 tbsp of peanut butter on them. This snack can also be made and eaten with various combinations of butter, nuts, (almonds, cashews) and fruits (pears, bananas).
Greek Yoghurt
Low-fat Greek yoghurt should be eaten every day during pregnancy so that you and your baby can get enough calcium for strong bones and teeth. It has less sugar (than plain yoghurt) and is healthier. For protein and fibre, you can also mix it with 1 to 2 tablespoons of nuts like berries, raisins, almonds and some chopped fruits.
Chocolate
Chocolate may reduce the risk of preeclampsia in pregnant women. This is a situation when some pregnant women suffer from high blood pressure and other problems. Apart from this, if you want to avoid your snack from being too sweet, then you can eat fruits mixed with chocolate. Chocolate yoghurt is also very beneficial for your gut.
Also Read: Are Kids and Women Less Vulnerable to Coronavirus?
Tuna sandwich
It is okay for pregnant women to eat fish two to three times per week. In this case, light protein-rich tuna (containing omega-3 fatty acids and DHA), helps your baby's brain develop. For extra fibre and healthy fat, you can also eat tuna by mixing it with avocado as a sandwich. If you are on a trip, carry a sealed single-serve pouch of tuna and a bag of whole-grain crackers. With this, you can make and eat it as a fresh snack anywhere.
Also Read: A Guide To Menstrual Hygiene Products
Popcorn and Nuts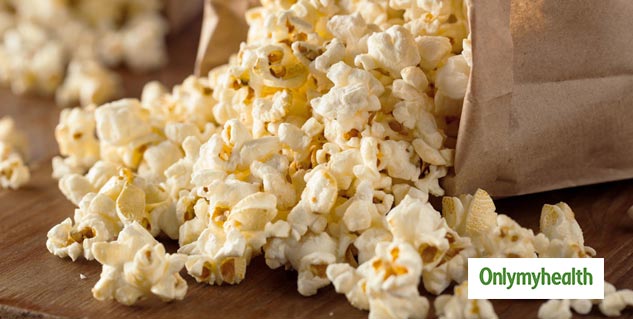 Apart from this, women can get some necessary vitamins for childbirth by eating it. At home or work, you can eat fibre-rich popcorn. You can make a smart snack by adding peanuts and light salt to a handful of popcorn. If you are having sweet cravings, then you can calm your hunger by eating chocolate-covered peanuts.
Tortilla Chips and Guacamole
For a crunchy craving, choose high-fibre tortilla chips made from grains. Dip them in guacamole (high folate). Vitamin-B, which helps prevent birth defects, also contains heart-healthy fats. Baked chips may be a better snack for you than fried.
Foods To Avoid During Pregnancy
Read More In Women's Health