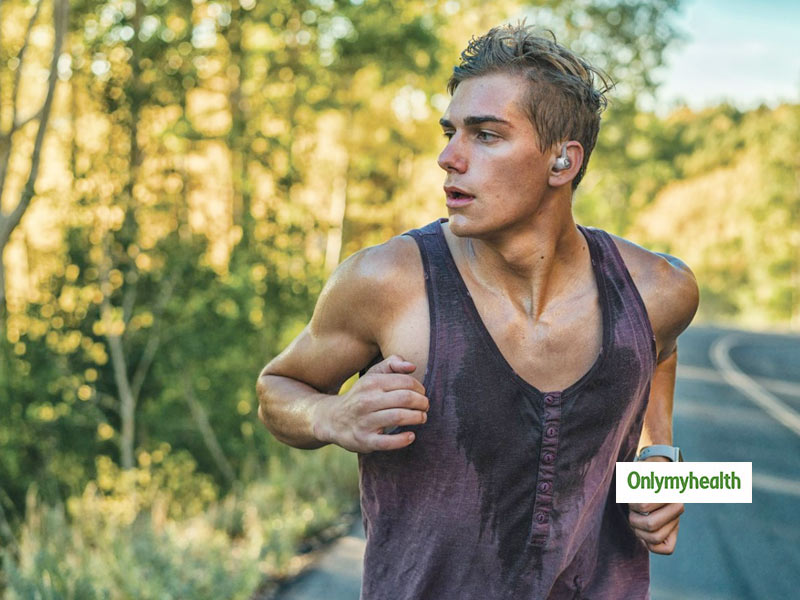 Here's The Reason Why You Should Not Use 'Regular Earphones' While Working Out?
Whether you're just starting to get your step count up or you're looking for ways to burn those extra calories, a great way to motivate yourself to reach your target is by listening to music on your favourite headphones. A great pair of headphones can surely do the trick. Considering the, primarily, two styles dominate or rule our hearts the neckband earphones', also known as "behind-the-neck headphones," or even the more relatable "collar headphones" and true Wireless In-Ear Style or Ear-hook earphones.
The Growing Popularity
As the demand for Bluetooth earphones accelerated over the last couple of years, manufacturers have been trying to put their best foot forward with innovative designs that are compact, easy to carry and wear, and also provide good battery backup.
And now there is a range of earphones to choose from, nothing can stop you from completing that workout. Turn any fitness session into an energetic one for you, ditch those regular wired earphones and make the switch. Just put on your workout-friendly earphones and tune in your gym playlist and you'll never have a boring fitness session.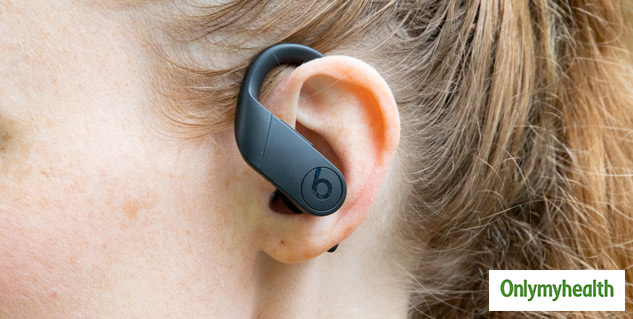 Speaking of earphones which assist workouts/exercise, things that you should look for are:
Secure, snug and comfort fit
Water, Dust and Sweat Proof
Lightweight and no cords
Compact, easy to carry and charge
Neckband Earphones Affects Hearing And Balance
Mr Ameen Khwaja, Founder & CEO, pTron says that the neckband earphones are one of the best among them. These are lightweight as compared to the conventional over-the-ear Bluetooth earphones. The fact that you can just put them around your neck even when you are not using them and just plug them in when needed, makes it easy to carry around. You most certainly don't have to dig through your bag or even untangle the wires anymore. Also, unlike regular wired earphones, they don't need to be connected to your phone and the two tiny little cords connecting the collar to the earphones are the only ones you need to worry about.
The Pros of the Neckband Design
Mr Ameen Khwaja says that the controls for music and calls are right at the end of the neckpiece and are easy to reach. They are designed to give you better control of the device. This makes it easier to control volumes, change music and receive a call. These earphones come with wings and tips, that keep the earbuds securely fitted around the ears. Some of them also come with magnetic earbuds that let you clip them around your neck when not using them.
Earhook True Wireless Earphones Drowns The Sound Around You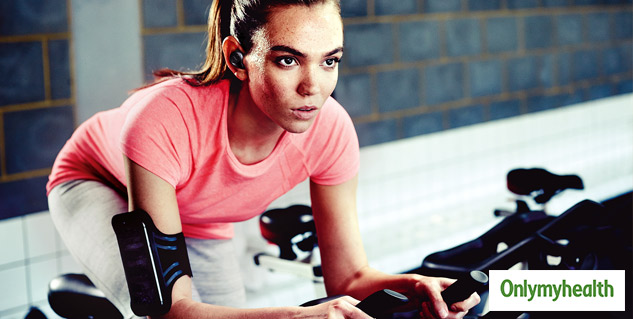 As the name suggests, the Earhook styled earphones come with ear-hooks that comfortably fit the ears for maximum stability while running, working out or doing any active physical work. If you love working out outdoors and need earphones that let you enjoy your favourite tracks while outdoor without any hassle, then these are the best bet. Additionally, these earbuds can be used in mono as well as stereo mode. Which means, you and your partner both can share the earbuds and listen to the same music simultaneously, staying connected with a single device.
The Pros of the Earhook Design
Mr Ameen Khwaja says that the ear hook design makes these earphones customisable as per the individual requirement to fit the ears. This makes them perfect for sports as it prevents falling off and is also ultra-light in weight. The built-in MIC, in-line controls and multi-function power button together make them user-friendly too.
Neckband Earphones vs Ear-hook style earphones
Weight - A comparative analysis shows Ear-hook styles are about 60% lighter in weight than the neckband styles.
Ease of Use - Though both the styles are ergonomically designed for better wearability, Neckband earphones rank better in term of usage. One can easily hang them around the neck when not in use and just plug them in when required, unlike with the ear-hook style, where one would require a separate storing space to store them when not in use.
Mr Ameen Khwaja states that apart from the above, both the styles are built with Hi-Fi stereo sound and make sure you never miss a beat. Most of these are designed with active noise cancellation and are extremely useful in cutting the external noise even in crowded places. Additionally, since they are made keeping the Sportster in mind, they come with a good IP rating that protects from water, sweat, and dust. Coming to the power backup, the batteries and standby time in these earphones are also commendable as they usually come with advanced chipsets - Qualcomm or similar.
Style Statement
One can certainly say that both of these earphones are quite fashionable to wear and can really 'up' your style quotient. Moving out of the conventional earphones might be a bold move but once you choose one, you might find it comfortable and worth the change. They won't fall off your head like some other designs and wouldn't tie you close to your phone either. So, don't give up on that workout for the lack of the right soundtrack or earphones. Make a simple switch!
Read More in Exercise and Fitness