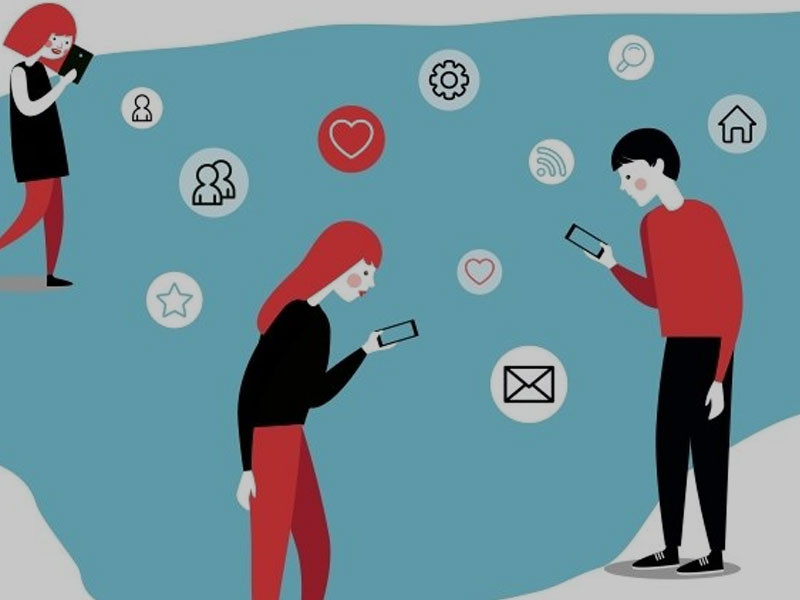 Are you a person with smartphone? Then you must have been there, done that. There must have been so many instances where you are checking your phone while also engaging in a conversation with a person. Isn't it? This is called Phubbing- a combination of the words- Phone + Snubbing. Have you realized it in retrospect or is it coming to you now? All those times, were you trying to ignore the other person or it just happens to you? Nowadays, we all are image-conscious nowadays even more for our digital image, which makes it a big reason for phubbing. Result- Too many and on each aspect of our lives.
Phubbing is a word that is made from the combination of Phone and Snubbing; the latter means refusing to look. And is now practiced by almost all of us, being so fascinated by the "digital social life"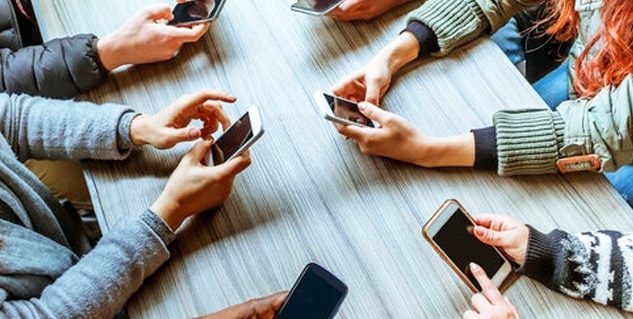 Also Read: Excessive Use Of Smartphone Can Put You To A Risk Of Depression
Check Typical Signs of a Phubber
You check out your phone when it rings while you are conversing with a person.
You carry your phone almost everywhere- Check if you can complete your dinner without using your phone
When you can handle a conversation in your phone and one with a person in front of you. This does not make you multi-talented; it is just you ignoring the other one
No matter what we are doing, we keep an eye on our phone
Although Phubbing in a way already indicates a kind of Internet addiction, to put it in a millennial way, the reason could also be a fear of missing out (FOMO).
Phubbing & Mental Health
What does phubbing talk about a person's mental health? A phubber generally wants to show that he/ she is present everywhere and can manage. But it rather indicates other things about his mental health too.
Phubbing generally indicates:
That you want to make your presence felt everywhere, including your digital life;
That you have taken the other person as granted;
You do not want to continue engagement with them
Phubbing is an annoying habit that we all have acquired. And it is too rude for the other person in conversation, who might be trying to make a connection with you or already has one. In fact, think about those who we meet very less yet have important relationships with them; in the long run, it won't work out, if the required attention is not given. Think about the situation when we, ourselves, were faced with Phubbing, we must have tried to engage in our phone to fill the gap in the conversation, especially when the eye contact gradually drops. Could you relate now?
Consequences of Phubbing
An act of phubbing reduces the quality of a conversation: the interest does drop when one sees other not giving full attention
Even in informal meetings, it could be taken offensive: especially in personal relationships, it can annoy the other person
Gradually the emotional connection might also get lost from the essential relationships of your life: the habit may get aggravated to the extent of losing people's trust and making them feel rejected.
We are also losing our work hours: lowering productivity simply by spending time scrolling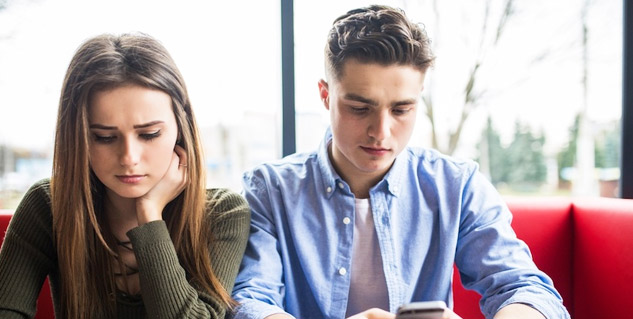 Also Read: Here Are 6 Useful Tips To Control Phone Addiction
Concluding Phubbing as a bad habit, one should take this seriously to maintain relationships, productivity at work, and prevent depression in a partner who feels uninterested after a time. Put yourself in other's shoes, especially when you are in a tough phase, when you want somebody to just listen to you, maybe need emotional support, or simply catching up with your childhood friend after years. Life is also about giving priorities; think about it!
Read more articles on Mind & Body