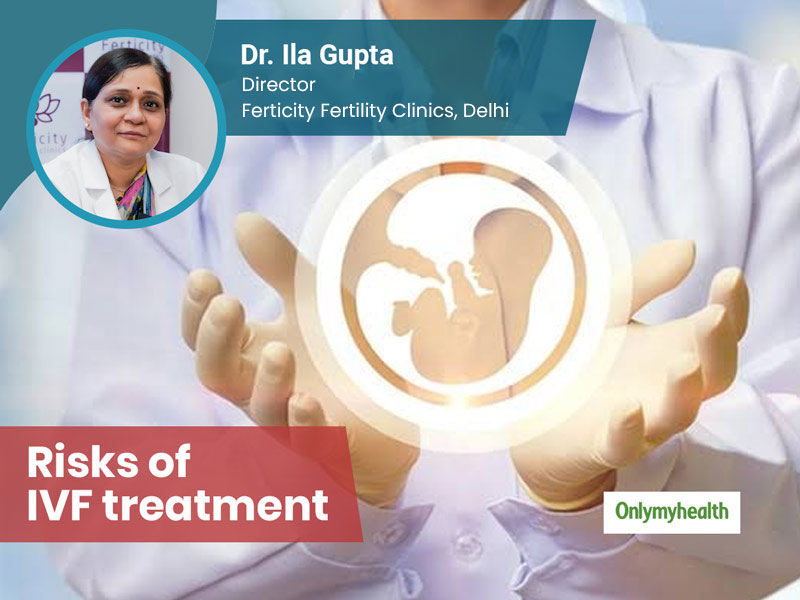 There are certain risks and complications associated with In Vitro Fertilization treatment. Know how to prevent them from an IVF specialist.
In Vitro Fertilization (IVF) helps thousands of couples to have babies every year. However, there are many rare risks associated with this procedure. One can avoid these by taking prevention steps and have follow your doctor advice for Do's and Don't's during pregnancy to continue it smoothly and to have good pregnancy outcome. Another important thing to keep in mind is to stay calm and stress free, exercise regularly, consume a healthy diet and keep yourself indulged in some form of good physical and mental activity to keep your mind and body positive. Talking about the risks of IVF treatment and its prevention, here's what Dr. Ila Gupta, Director, Ferticity Fertility Clinics, Delhi, says about it.
What are the risks of IVF?
Thousands of patients undergo IVF procedure every year and it has been proven safe worldwide. However, it is very rare that there are some complications in some cases. And, these complications also differ from being mild to severe. When a person takes the decision to plan for IVF treatment, it is important to search for a specialized IVF centre with the team of IVF experts and In house embryologist. The experts try their best to avoid the complications and the cases are very rare. As per Dr. Ila Gupta, the risks that are associated with IVF are:
1. Hormonal injections are used daily for egg development for approximately 9-10 days. Dose of injections depends upon individual's egg reserve and AMH report. These can cause mild bruising or soreness at the injection site.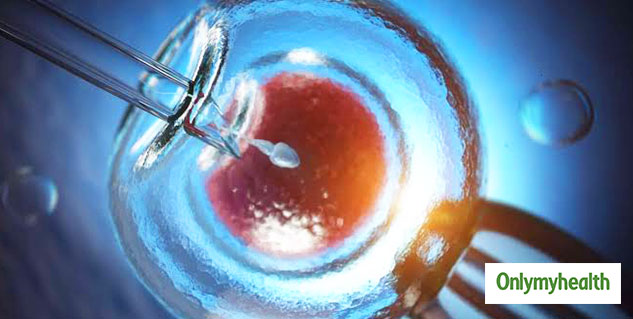 2. Patients having polycystic ovaries have a high risk of going into ovarian hyper stimulation, where they develop many follicles. Ovaries become big in size and the patient may feel heaviness in lower abdomen and dehydration too.
3. In such cases, patients have to be careful to avoid strenuous activities, have plenty of fluids, high protein diet and follow treating doctor's advice. And, for any unusual symptom, report to the hospital immediately.
4. Usually Ovarian hyperstimulation symptoms are mild and resolves on its own. Your doctor will try not to transfer the embryos in the same cycle as transfer in the same cycle will further increase the risk of hyper stimulation. Embryos would be frozen and plan to transfer later when the ovaries come back to their normal size.
Also read: Think Of Fertility Treatment? You Should Know The Right Age To Go For IVF Treatment
5. When the follicles size reaches more than 17mm, trigger is given and it is time for egg retrieval. This procedure is a day care procedure that is done under ultrasound guidance and general anaesthesia without any cut or stitch. Complications like excessive bleeding from the ovaries, injury to surrounding tissue or infection may arise but that is also very rare. Minor bleeding may also happen from the cervix or vagina at needle site which can be controlled very easily.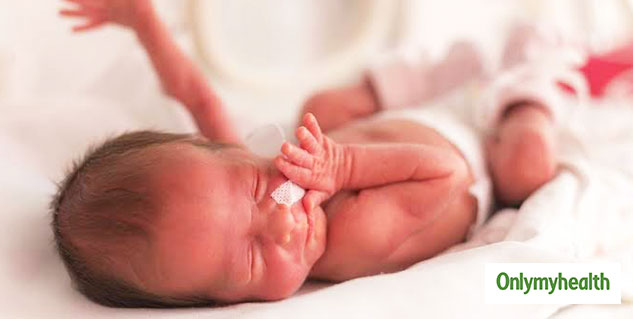 6. Embryo transfer is the most important step of the whole IVF treatment. It is a very simple and painless process that is done without any anaesthesia. The procedure takes around 10 minutes. It is usually done without any complication. The patient needs to be completely relaxed, stress free, and follow the instructions and medications advised by the doctor.
7. On the day of embryo transfer, your doctor will discuss with you regarding the number and quality of embryos that were formed. Based on this combined, the decision is taken regarding the number of embryos to be transferred. Number of embryos transferred varies from clinic to clinic. Usually 2 embryos are transferred. Multiple pregnancy may cause preterm delivery, low birth weight babies, high blood pressure and gestational diabetes.
8. Risk of Ectopic pregnancy in IVF is very rare as embryos are transferred straight in the uterus. Risk of miscarriage and birth defects in IVF are almost similar to natural conception (2-3 % risk in natural conception/ 2.6 – 3.9 % in IVFpregnancies.)
Also read: What Is Embryo Freezing? IVF Specialist Talks About The Process
Tips to make right decision for IVF treatment
In reality, upto I in 10 couples face difficulty in conceiving during first 12 months of trying. Treatment options available today are relatively simple, cost effective, affordable with good success rate . IVF is one of the most commonly used assisted reproductive techniques. Some tips to make the right decision for IVF treatment are:
1. Age
Especially a female partner has very important role to play in IVF treatment. Number of eggs in each ovary is fixed since birth and once the puberty is attained, one follicle out of few reach dominance, ovulate. So, every cycle eggs reduces in number and by the time woman reaches 35 or beyond number of eggs are reduced considerably. Beside number of eggs, the quality of eggs also start getting deteriorated genetically. Chances of miscarriage, birth defects, and failure of IVF increases with age. It is said age does not affect man much, but there are studies stating that with the increasing age of man, hormone testosterone start reducing which may reduce the number and motility of sperm and increasing rate of DNA fragmentation seen in sperm resulting in birth defects and chromosomal abnormalities. A basic understanding of how age affects fertility is very important for both partners so that they can plan for pregnancy without delaying for social,educational or professional reasons.
2. Fallopian tubes unhealthy or blocked
We all know the function of fallopian tubes is to pick up the egg after ovulation and transfer to mid tube where sperm fertilize the egg and then the developing embryo reaches uterus where implantation takes place and pregnancy grows. If the tubes are unhealthy or dilated then fetility reduces or chances of pregnancy ( ectopic pregnancy ) in the tube increases. If the tubes are severely damaged or blocked then without wasting time decide to go for IVF.
3. Unexplained Infertility
When all the basic test reports are normal and patient has failed intrauterine insemination cycles then move on for IVF as the tubes may not be functional or there may be problem in fertilization.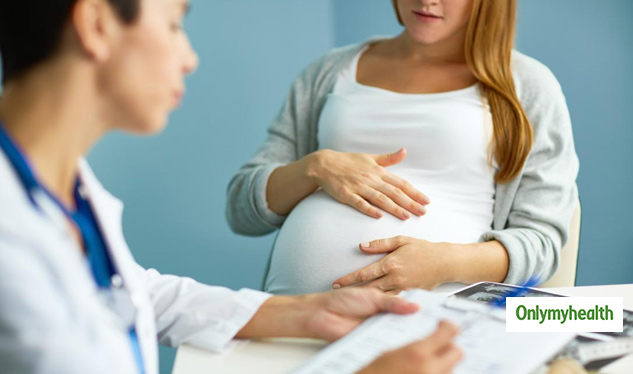 4. Low AMH or Poor Egg Reserve
Women with low AMH or poor egg reserve should not waste time and plan for IVF to have better pregnancy outcome.
5. Male Infertility
Men suffering from either low sperm count of less than 5 million, poor sperm motility, and abnormal sperm shape should consult their doctor to understand best possible option available. When you are mentally prepared to go for IVF, when your doctor advise you to plan for IVF, its important to prepare oneself both physically and mentally. Patient should be aware of the entire procedure, how it works, cost involved, success rate, and number of visits to the hospital. Both partners should follow healthy lifestyle like regular exercise, maintain optimum body weight, healthy diet, follow yoga / meditation to keep themselves relaxed, avoid smoking and alcohol. To prepare yourself mentally and emotionally is equally important as IVF is not 100 percent. If you are mentally prepared then you are less stressed out and this improves the success rate also. In case if IVF fails than it becomes easier to cope up with this challenging situation and to try further options available.
6. Right Place
For IVF, do consider to look for IVF specialized centre with good IVF lab, Experienced team of Clinicians and well trained In House Embryologist to give you good pregnany outcome. IVF pregnancies are always supported with hormonal medications to maintain normal healthy pregnancy and to avoid miscarriage. Just take this huge life decision keeping in mind all the risks and complications of IVF. You can also take your doctor's advice for the same.
Read more articles on Women's health