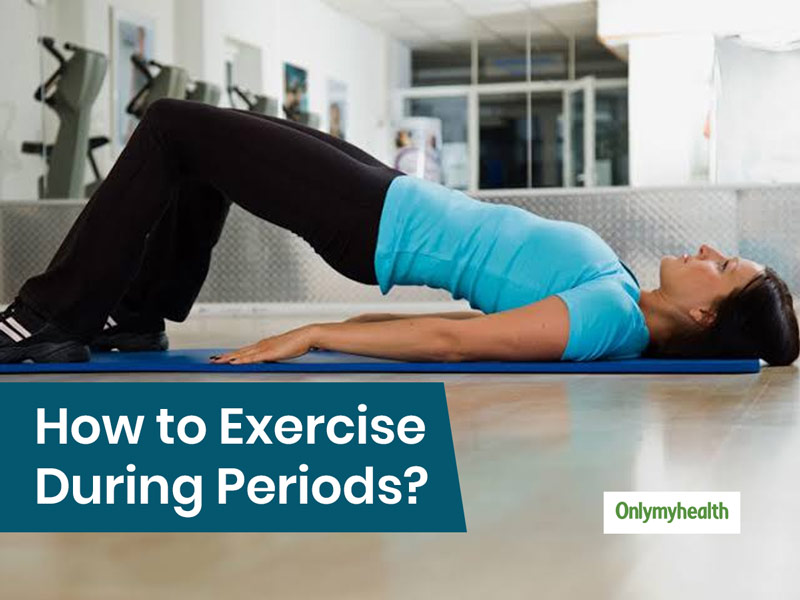 There are certain exercises that you should definitely do, while some that you should avoid during periods. Check them out.
Having a balanced nutritious diet and exercising regularly along with that can contribute towards many bodily functions. You might engage yourself in some yoga, running, heavy cardio or muscle and body part exercises to stay healthy and regulate your periods too. Your menses give indications about your internal health. Some women experience heavy menstrual flow, while some have irregular or no proper menstrual cycle at all. an tell a lot about your health. Menstruation should normally occur every 21 to 35 days and last for two to seven days. However, some girls may have irregular or very heavy flow due to several reasons. One of them can be your workout routine. You have to give some thought to your exercises during periods. A nourishing diet and exercise/yoga combined together can contribute towards a healthy menstrual cycle. Read on to know about the exercises to do and avoid during periods.
What exercises to do and avoid during periods?
A lot of women totally skip their cardio workout or weight training when they are menstruating. However, eliminating physical workout entirely for five days is also not correct. They are certain movements that are allowed in periods, while some are restricted. In fact, there are pelvic and abdominal pains that might get triggered because of the workout you are doing. Therefore, here the exercises to do and to avoid during your periods:
To do:
1. Slow walking
Running and jogging is not recommended to women during their periods. Therefore, slow walking is something that you can adapt for a few days. Be it a light walk in the park or streets, it can help your body and muscles open up, relax and without even hampering your cycle. The first day of your periods might be the most comfortable so you can start with slow walking on the second day.
2. Gentle yoga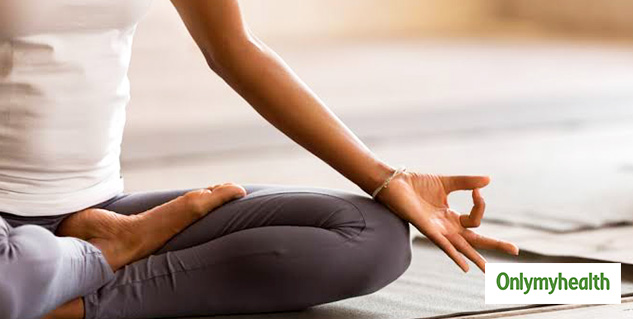 Gentle yoga is somewhat similar to slow walking in terms of intensity. You can start with light yoga forms and Pilates even on your first day and continue it further too. This will bring a positive reinforcement and relax your body. Moreover, yoga can also benefit in reducing the uncomfortable symptoms of menstruation like cramping, abdominal pain, fatigue, etc. Therefore, this is a good way to stay active and not interrupt your menses.
3. Aerobic exercise
Light cardio or aerobic exercise can also be helpful during periods. In fact, practicing aerobic exercises may also reduce PMS symptoms. Your mood swings and discomfort might get a relief by light cardio. Aerobics mostly involves stretching and strength training that is good for your body during periods. This includes swimming, walking, etc on a low intensity.
Also read: How Can Pilates Improve Your Body Posture? Explains Pilates Expert Vesna Jacob
To avoid:
1. Intense cardio
Intense cardio can often result in heavy menstrual flow. Therefore, this should surely be avoided during periods. Some women have to make small adjustments with thier workout for healthy periods. Don't participate in intense cardiovascular exercises as it may lead to extra stress on your mind as well as body.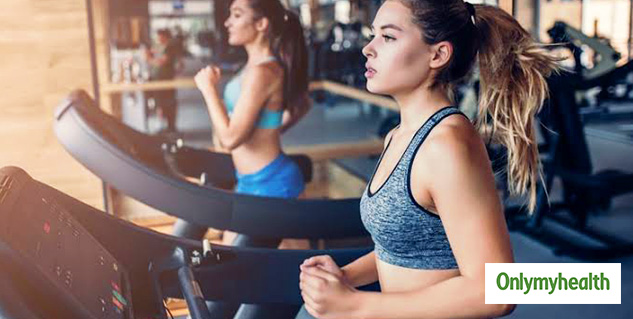 2. Cut the duration
Along with the intensity, you should also cut your workout duration. You can take a few days to come back into form. So, for atleast 4-5 days, don't exercise for 90 minutes straight but go for 30-40 minutes and that too with breaks. This will reduce the risk of cramping and menstrual pains. Also, cutting the duration will give your body time to recover and relax.
Also read: Women's Health: Menstrual Pain? Get Relief With These Minerals In Your Diet
3. Weight training if cramps/pain
If you are surely experiencing menstrual cramps from the very first day then avoid the weight training part. Lifting weights will do no good and disturb your menstrual flow instead. This will also help in keeping your strength and avoiding unnecessary exertion. Do not lift heavy weights and protect yourself from pains.
You can follow the above listed workout tips and avoid some exercises during your menstrual cycle. The most important thing during this time is to take care of the intensity and duration of the workout routine. Give your body time to recover and do not indulge into any kind of exercise if you are fatigued.
Read more articles on Women's health