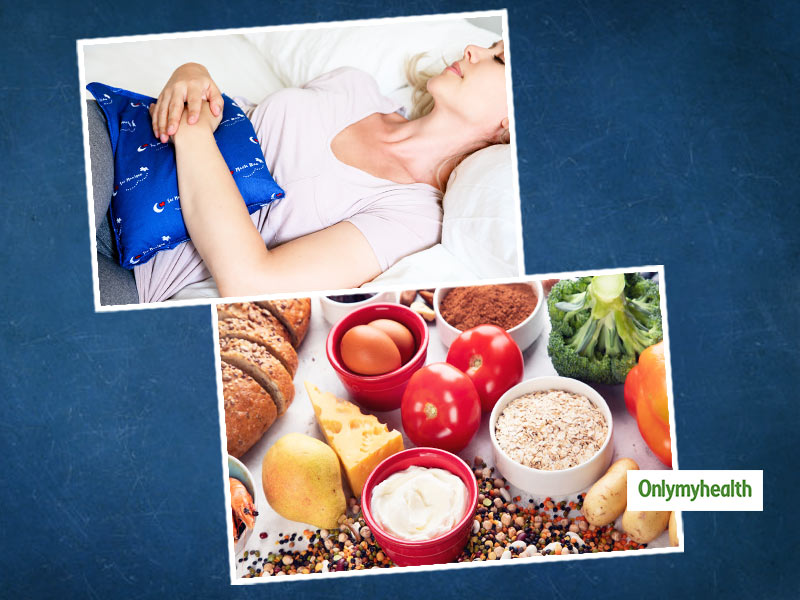 Add these five things in your daily diet to get relief from menstrual cramps.
How to get instant relief from menstrual cramps? Periods indeed bring painful moments for women! For some women, these five days are just like regular days, but while others are unable to perform their usual activities due to headaches, cramps (and other problems of menstruation). Many women eat pills to get relief and try some home remedies, but there is another easy way to deal with menstrual pain. For this, follow and make these small changes in your diet. Apart from drinking adequate amounts of water, you can get relief from pain and cramp by adding some minerals to your diet. There are many nutritional fortified food products available in the market (with F + Symbol). These products can be specifically used to address various types of deficiencies. However, not only food but exercise is equally essential for a healthy body and brain.
These five things in your diet will reduce menstrual pain
Magnesium for menstrual cramps: Magnesium helps to reduce anxiety, insomnia, headaches and is also very effective in reducing the menstrual cramps. This nutrient relaxes the muscles of the uterus, which causes cramps. This is another reason why most women like chocolate during the menstrual cycle because they need more magnesium. For the relief of menstrual pain, you can add cashew, soybean, spinach, almonds, avocados, bananas and beans to your diet.
Iron supplements for period cramps: Heavy periods can cause iron deficiency, i.e. anaemia, due to which weakness, mood changes can occur. Anaemia (iron deficiency) is quite common in menstruation, and it is essential to increase iron intake to stay healthy. You can include iron-rich foods like beans, dark chocolate, green leafy vegetables, sunflower seeds and tofu in your diet so that the body is not deficient in iron.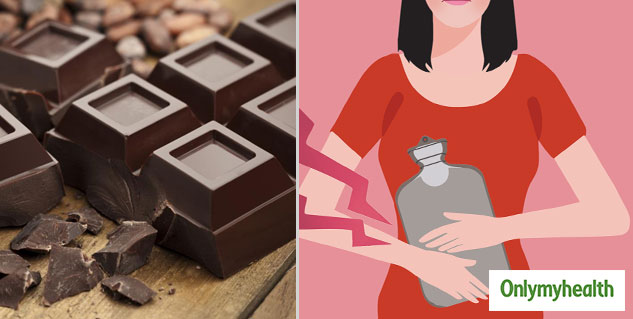 Fibre for menstrual cramps: Besides cramps and headaches, flatulence is also a common symptom of menstruation. This can make you uncomfortable and may spoil your health. To avoid this situation, you need to take a lot of fibre during your period so that your intestine keeps functioning correctly. During this time of the month, you should eat apples, beans, chia seeds, sweet potatoes and other fibre rich foods.
Calcium for menstrual cramps: Never forget to increase calcium intake during the menstrual cycle. This mineral reduces the pain of menstruation, bloating and the ability to hold water in the body. In case of heavy bleeding, you should include milk, dairy products like curd, almonds, broccoli and green leafy vegetables in your diet. They will also make your bones healthy.
Vitamin B complex for period pain: When you are bleeding during menstruation, you should include vitamin B rich foods like eggs, seafood, nuts and seeds in your diet. Adequate intake of vitamin B can reduce the muscle aches, cramps and even fatigue.
Conclusion
Women often lack iron, calcium, magnesium, vitamin-D, which is essential for the absorption of calcium and other micronutrients. The main reason for the lack of these nutrients is dietary imbalance and sedentary lifestyle. To make up for the deficiency of these minerals in the body, include sunflower seeds, chia seeds, black or white sesame, pumpkin seeds, whole grains, whole lentils, soybeans, nuts such as cashews, almonds, walnuts and chocolate in your healthy diet.
Read more on Women's health