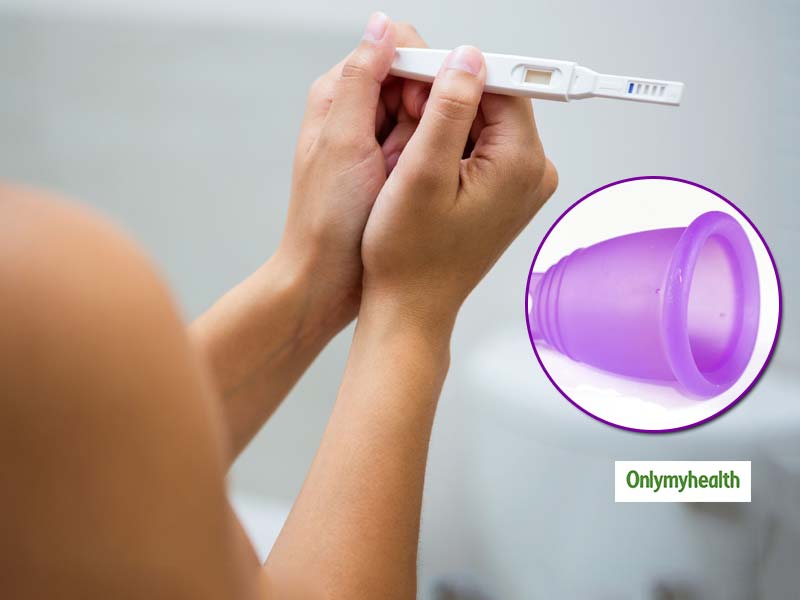 A practical alternative to pads and tampons, menstrual cups have taken menstrual hygiene to a new high. With the disposal of used pads and tampons being a significant issue, especially while on-the-go, these cups are a saviour for women. Extremely simple to use, the cone-shaped cups are inserted into the vagina. It suctions onto the opening of the cervix, letting the blood accumulate in the cup. The best part, it needs to be changed/cleaned only once in 10-12 hours depending upon the flow.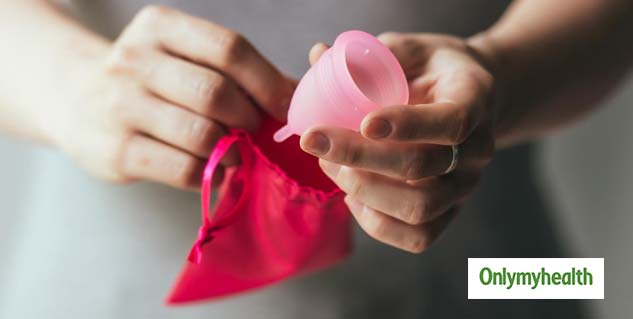 However, menstrual cups are being put to use for other essential things as well. We all have heard stories of several couples on the difficulties faced in conceiving. Many studies indicate the use of menstrual cups to get pregnant faster by women.
Also read: 5 Effective Home Remedies to Treat Delayed Periods
How is it done?
It is one in a million chances that the couple could get pregnant. Several factors lead to a delayed pregnancy, including excessive smoking and drinking, lack of sleep, unhealthy diet and even genetics. Many case studies have been carried out how women are using menstrual cups to get pregnant. It is said that women are inserting menstrual cups immediately after sex, trapping the sperm in one spot, which is close to the uterus opening. As told by Dr Sherry Ross, author of 'She-ology, the definitive guide to women's intimate health', "The more the sperm is closer to the uterus; the chances are higher to conceive."
It is said that a sperm, if not exposed to air, is fresh even after 12 hours in a woman's body and a keeping them intact with the menstrual cups makes it faster and even healthier to get pregnant.
BUY ONLINE: Neclife Pregaplan One Step Ovulation Fertility Test, Pack of 5, for just Rs.498/-
Ways to use a menstrual cup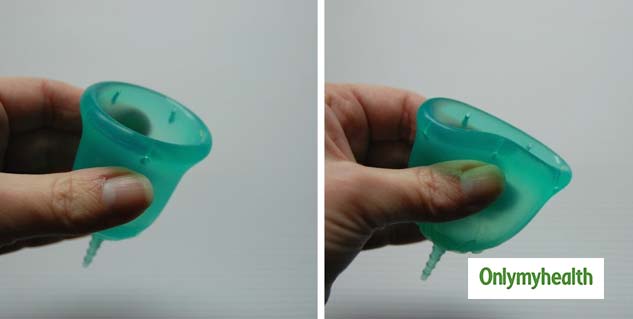 Those trying out menstrual cups for the first time might get intimidated. However, these cups are easy to insert with some practice runs, of course! For beginners starting to use menstrual cups, press the sides together to form a "U" shape. Hold the folded sides between your forefingers and thumb, and the curved edge facing away from the palm. Insert the cup just like one wears a tampon. Grip the base of the cup and make a full till the cup is fully open. It may take a few takes to get it right.
BUY ONLINE: Silky Cup Reusable Menstrual Cup for Women, Size- Medium (Upto 30 Years), MRP- 300/-, Offer Price- 200/-
Menstrual cups are a great replacement to pad and tampons but make sure that you follow these necessary precautions while using menstrual cups for menstrual hygiene:
It may feel uncomfortable initially. But greasing the cup can make it a little less uncomfortable. Before inserting the menstrual cup, lubricate the rim with a water-based lubricant as it is much easier to insert when wet.
Before taking out the filled cup for changing and cleaning, wash your hands properly, place your index finger and thumb close to the cup and pull it from the stem slowly. Once it reaches the base, pinch the base so that the seal is released and then remove it slowly. Once out, empty the cup and wash it properly.
Menstrual cups are reusable and should be changed according to its validity. On average, these cups can last from 6 months to 10 years if proper care is taken.
Those who wish to try this don't take it to be a sure shot way of getting pregnant but could certainly help in expediting the process.
Read more articles on Women's Health