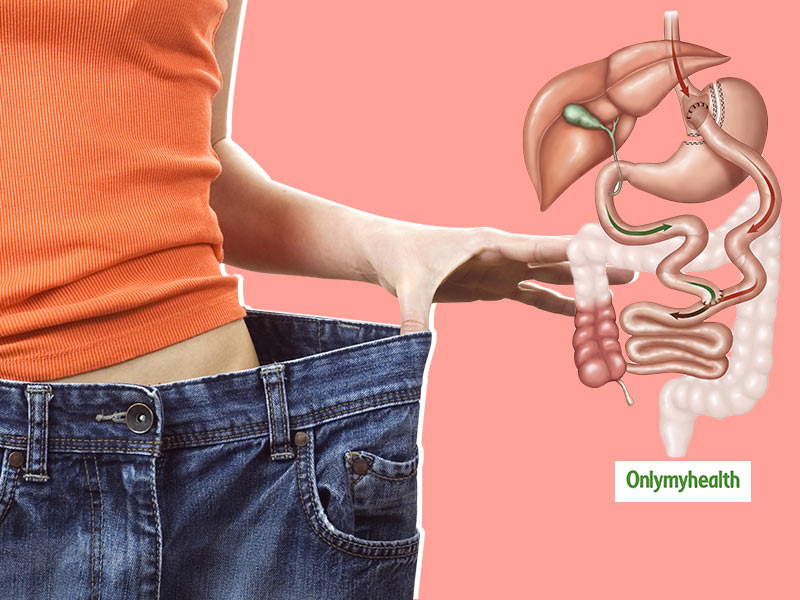 Apart from exercising and a healthy diet, there exist several surgeries that guarantee weight loss, especially in cases of highly obese people. Nowadays, a lot of people are undergoing bariatric surgery, which is considered to be an easy way to lose weight without actually dieting or sweating it out in the gym. This surgery may have become extremely popular for its results, but it certainly has some glaring effects on the body too. According to health experts, in the absence of proper care, after years of bariatric surgery, patients may suffer from malnutrition and many other health problems.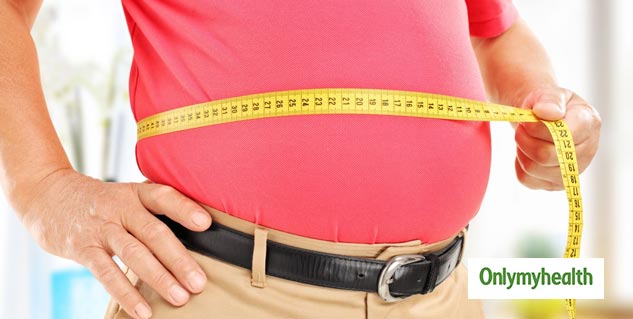 Firstly, bariatric surgery is of four types
Bariatric surgery refers to an operation to lose weight. People who have been suffering from obesity or have obesity-related health problems, such as diabetes, high blood pressure, high cholesterol levels, and sleep apnea, are often advised to undergo this surgery. Although there are many types of bariatric surgeries, surgeons commonly use these three:
Roux-en-Y gastric bypass
Vertical sleeve gastrectomy
Laparoscopic adjustable gastric banding
Intragastric ballooning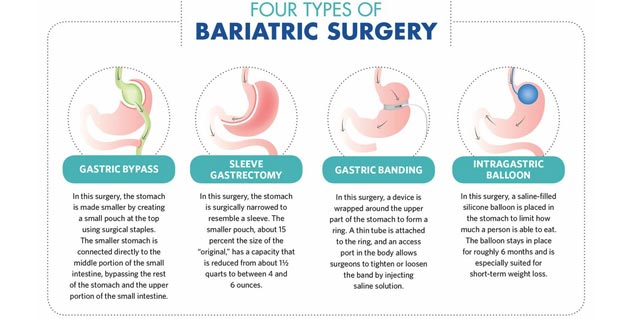 Also Read: 6 Best Foods to Eat in the Morning for Effective Weight Loss
Side effects like infection, diarrhoea, appendicitis
Bariatric surgery changes the structure of the gastrointestinal tract, including the stomach and digestive system. After this surgery, the appetite starts to decrease due to which people eat lesser food, resulting in weight loss. No matter how appealing the results are, there are many side-effects too. In several cases, bariatric surgery patients can develop infections, bone deformities, anaemia, diarrhoea, nutritional deficiencies, stones, hernia, pregnancy trouble for women and premature baby birth.
According to Faizal Mumtaz, Senior Consultant, Department of Minimally Invasive Surgery at Indraprastha Apollo Hospital, Delhi, bariatric surgery or metabolic surgery is a weight loss surgery and is also helpful in curing diabetes. The most famous is restrictive bariatric surgery, which includes reducing the size of the stomach. This means a smaller appetite.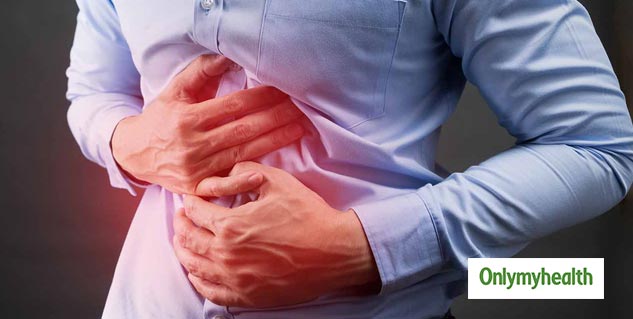 Lifestyle Modification Is A Must
Mumtaz further said, after bariatric surgery, it becomes essential for the patient to make specific lifestyle changes. Post-care in bariatric surgery only calls for healthy food and a balanced lifestyle. To maintain the lost weight, one should still indulge in exercises and take a healthy diet throughout their lives.
According to a recent article in Clinical Gastroenterology and Hepatology, researchers found that Roux-en-Y gastric bypass and vertical sleeve gastrectomy cause vitamin B12 and iron deficiency in the body. People suffering from vitamin B12 not only suffer from anaemia but also experience depression, irritability and forgetfulness. Also, Dr Mumtaz urges that teenagers should not go for bariatric surgery and only resort to natural means for weight loss.
Also Read: Nuts and Weight Loss: Know The Right Portion Of Nuts To Consume For Inch Loss
Despite so much information available on the Internet, several myths are surrounding bariatric surgery:
Myth: Rapid and easy weight loss with bariatric surgery
Fact: Weight loss surgery means removing excess body fat with the help of surgery. Moreover, it is a process in which the hormone responsible for weight gain is removed, which reduces weight faster. After bariatric surgery, there is a loss of appetite, which leads to rapid weight loss. After this, a person can lose 50-60 kg of weight in a year but with the help of diet modification and light exercises.
Myth: Bariatric surgery is dangerous
Fact: Weight loss surgery is not as easy as it sounds and can even lead to deaths in cases of complications. However, the risk is lower than any other weight loss surgery. Laparoscopic method is used for bariatric surgery, which means reduced pain and a faster recovery.
Myth: This surgery can be done only once
Fact: Anyone can get this type of surgery for any number of times. Since it adopts the laparoscopic method during surgery, which is entirely safe. But, it is advisable for teenagers to not go in for bariatric surgery.
Read more articles on Other Diseases