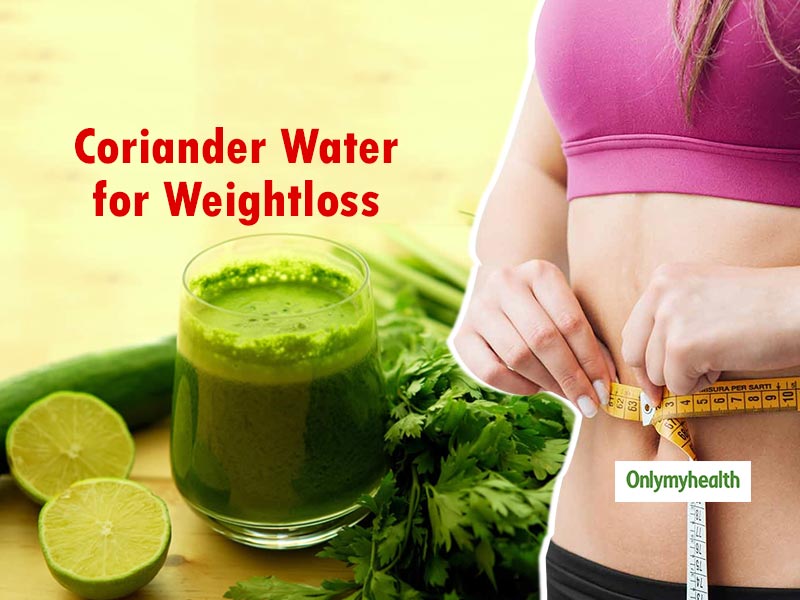 Losing weight needs a lot of effort. A balanced diet with a workout helps in shedding extra weight. There is no such supplement which can help you overnight in losing weight. However, with exercise and diet, you can add some superfood to your diet which can act as a catalyst in shedding those extra kgs. Coriander is the best herb which can help in your weight loss process.
Coriander has a special position in several Asian cuisines and gives flavor to curries, juices, bread, fries, etc. It is being used in India since ancient times as a medicine, flavoring agent and many other factors. It is from the carrot family and is full of nutrition. The scientific name of coriander is 'Coriandrum sativum'. Coriander juice or water drink has various benefits as squeezing coriander provides more nutrition.
Nutritional value of coriander
Coriander is known for its high nutritional value. It is a rich source of
Vitamin A
Vitamin K
Folate
Potassium
Calcium
Iron
Magnesium
Vitamin C & E
Flavonoids and Phenolic compounds
Dietary Fibre
Coriander water drink for weight loss
Coriander is used to ease digestion and stimulate appetite which makes it an excellent herb for removing waste from the body. Healthy digestion is the key for effective weight loss because when your gut functions properly, it improves your metabolic rate.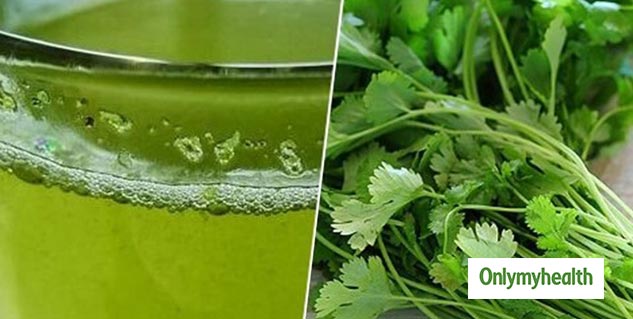 The leaves of coriander contain quercetin pigment which contains antioxidant and anti-inflammatory properties which increase the metabolic capacity of the body.
Coriander infused water can replace high-calorie beverages helping your body to detox easily.
Also Read: Replace Your Usual Coffee with Garcinia Coffee For Weight Loss
How to make coriander water or juice?
Add some coriander leaves in a water bottle and leave it overnight. Drink it next morning on an empty stomach.
Chop some coriander leaves and blend them in a grinder. Now add a cup of water and blend it again. Your coriander juice is ready.
If you want some more taste in your coriander water, you can add lemon juice and honey
Consume coriander juice on empty stomach for best result.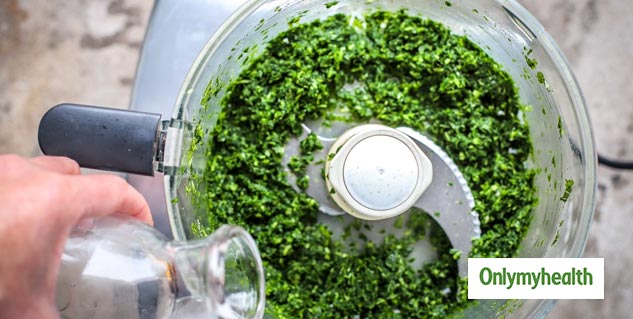 If you are trying to lose weight, Coriander can work wonder for you. But remember that a balanced diet and exercise is needed. It can work as a super-food but is not an alternative of workout.
Also Read: Here's How Carb Cycling Helps You Lose Weight
Other benefits of coriander
Coriander contains 11 essential oil which helps in the reduction of skin inflammation.
Coriander helps in reducing cholesterol level.
Coriander keeps your skin problem at bay.
It prevents you from anemia and helps in controlling blood pressure.
It is good for oral health and helps in ulcer treatment.
Its is also good for bones
Coriander prevents menstrual disorder.
It is used as a digestive medicine since ages.
Coriander is a magic herb. It is used not only in food but also for garnishing food. It gives perfect taste to every cuisine. It is packed with vitamin C and essential oils. From curing digestion to losing weight, it is helpful in every way.
So, add coriander into your daily routine and help your body to shed weight. Also, detox your body with coriander juice. It is a natural energy drink to help you lose weight.
Read more articles on Weight Management