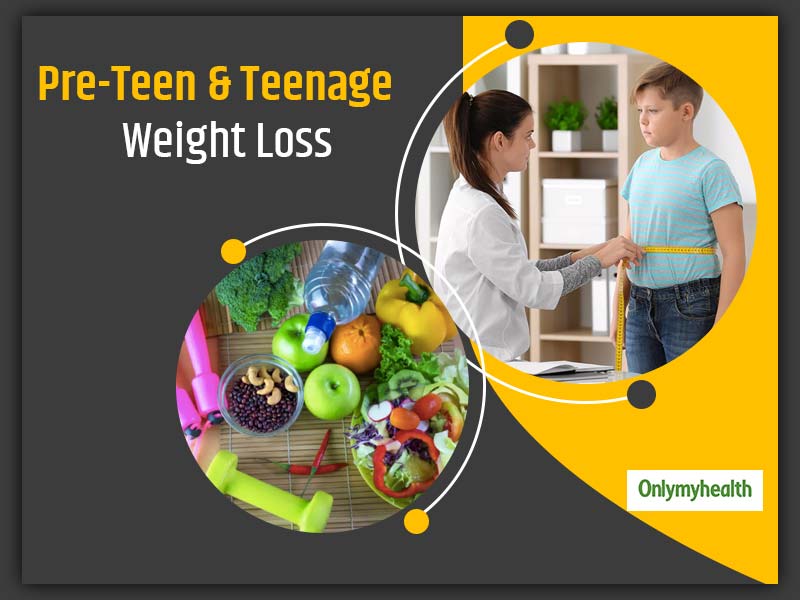 Did you know obesity at any age is harmful? If you see your kids going that way, make necessary changes in their diet plan for better management
We often think that extra weight in kids might just be baby fat, which will eventually go with time. However, what most parents forget here is that any extra inch of weight on the kids could be warning signs of severe obesity in times to come. Now, when most kids love their burgers, fries and pizzas over conventional meals, it is always a worrying factor for parents to make the kids eat healthy food that may not add up to the scales. Weight loss for kids might seem to be a vague thought for many, but it is essential for those parents to critically think towards reducing their child's weight if they are more on the obese side.
To understand how Weight Loss for Kids works, Onlymyhealth connected to Dietitian Mansi Nigam, Meddo Clinic for more detailed information as to what is the right approach towards dealing with Childhood Obesity and Weight Problems. First, to start with, how much weight in kids is considered to be normal in kids between the ages 10-15? To which the expert shared, "A growth chart measures where a child of a particular age ranks in terms of weight, height and body mass index, or BMI. The ideal weight for the 10-15 age group should be range between 32kg - 54Kg, respectively."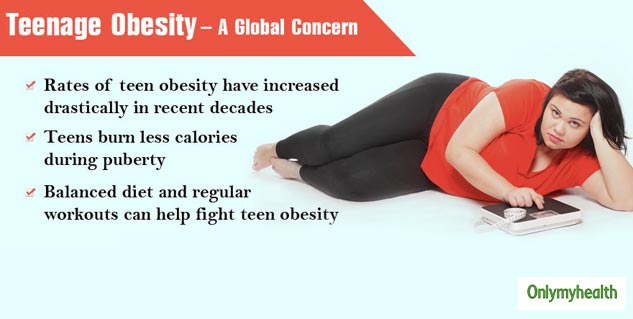 Also Read: Link Between Obesity and Mental Health in Children
What Are The Common Diseases To Occur In Obese Kids?
Obese kids are at more risk of getting diseases like diabetes, heart attacks, asthma, etc., as compared to those kids with maintained weight. Weight loss is difficult but not impossible. Listed below are some common diseases that are common to occur in obese kids or their teenage years. Know from what the expert has to say:
Diabetes: Diabetes can lead to eye disease, nerve damage, and kidney dysfunction. In severe cases, it can also lead to diabetes foot. Overweight kids are more prone to developing Type 2 Diabetes. This condition can be controlled with a proper diet and exercise.
Early Heart Disease: More weight means higher the chances of high blood pressure and cholesterol levels even in pre-teen years. Most obese kids admit having a liking towards fried or fatty foods. This can be a major reason for high cholesterol levels, and eventually, heart concerns too.
Issues in sleeping: More fat in the body could also be a reason for various kinds of sleeping disorders. The kid may face problems like snoring too. Hence, extra weight can disrupt sleep.
Pain In Joints: Who says joint pain only comes with old age. Pain in joints can also happen due to obesity and is extremely common to happen in kids on the obese side.
WATCH: Healthy Meal Plan For Kids:
Tips on Weight Loss for Kids: Do's and Don'ts
Do not completely remove carbs from their diet as it is a myth that carbs are the only reason for weight gain. Hence, the right approach is to opt for foods with a low-glycemic carbohydrate like pasta, cereals, apples, berries, French fries, chips, jam, bread, pancakes, oats, waffles, sweet frozen yoghurt, popcorn, etc. More you can add more vegetables and fruits in many colours to your kid's diet. Here's on how to make kids lose weight and what to eat and what to avoid:
Dos:
Make your kids exercise daily, not eat unhealthy food and also to not eat while watching TV.
Make your kids run errands at home and motivate them to take the stairs and not the elevator, or cycle to the nearby market, etc.
Make your kids busy with activities like nature walks, boot camps etc so that they are physically active.
Don't eliminate meals but control their portion sizes. What matters most if the quantity and macros you are eating.
Opt for healthier snacks over the unhealthy ones. Example, a toffee candy can be replaced with dried fruit candy.
Don'ts:
Do not make your child follow an unrealistic diet plan. Go for something that the kid will follow. The recommended rate is losing one pound of weight per week.
Do not let the kid be on the couch or watch TV for a longer duration.
Do not put your child on a strict diet. Make your kid understand that healthy eating can be fun too.
In the end, do not give up on your child. They might take time to get used to the new schedule, but they may come along.
Warning Signs That Weight Loss In Kids Could Be Backfiring
But, beware as weight loss in kids can go wrong too. Know what signs and symptoms should not be ignored. Listed below are the warning signs:
Your kid is continuously binge eating.
If your child is tired all the time.
He/she has digestive issues.
Your kid is irritable and hungry all the time.
He/she has some skin issue or allergies.
Frequent sickness.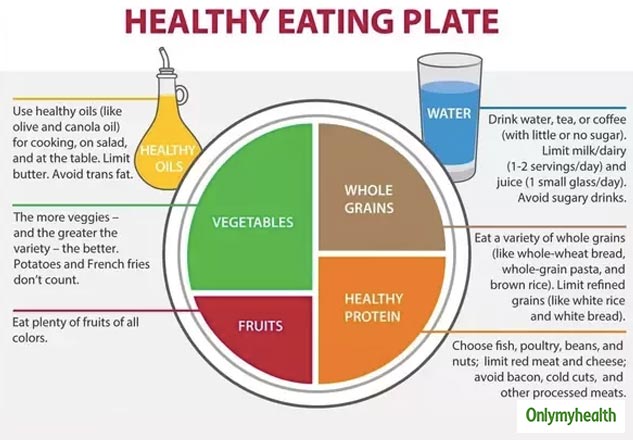 Also Read: Is Obesity Also A Risk Factor For Coronavirus? Know Action Plan For Prevention
Diet Tips For Weight Loss For Obese Kids (10-15 years' age group)
Even though Pre-teen and teen are age groups where kids have their mind, but parents should not forget to guide them in the right way. Listed below are some tips to speed up weight loss in kids, as told by Dietitian Mansi:
Encourage the kid to move, enjoy and spend time with their friends on the playground and not on the couch.
Make your kids have non-fat or low-fat milk over sweet drinks.
Make sure the kid eats a hearty and heavy breakfast. The first meal of the day with carbs, protein is a must.
Ensure that your child is not having food from restaurants or fast food chains very often as they mostly high-calorie foods.
In the end, make your child understand the need to have healthy and whole foods as that is what is essential for a healthy mind and body. But, this does not mean that kids are kept away from the joys of eating a burger or a pizza. How it is made can make a significant difference.
With inputs from Dietitian Mansi Nigam, Meddo Clinic
Read more articles on Weight Management