Festive season weight gain: It is almost that time of the year, where one can't help but indulge in sugary goodness accompanied by celebrations and festivities! With Dussehra and Diwali approaching just around the corner, holiday weight is inevitable. With the ongoing situation, get-togethers and large gatherings are restricted, so make sure to limit your calorie intake too! We're all rocking the same boat of "just one more bite" but don't let temptation throw you off your sail! Here are five ways that nutritionist Ishi Khosla recommends to enjoy seasonal merrymaking without fretting about the pounds that follow:
Be active indoors: Even though the pandemic has thrown our fitness routine off the road, it is essential to participate in some form of physical activities every day, be it just for 30 mins too! Sedentary activities like being a couch-potato and binging on TV shows are common holiday traditions which automatically leads to weight gain due to inactivity. A quick family workout will not only increase a sense of bonding but will also prove beneficial for weight control.
Also read: Why One Should Eat Small Servings Of Food And How?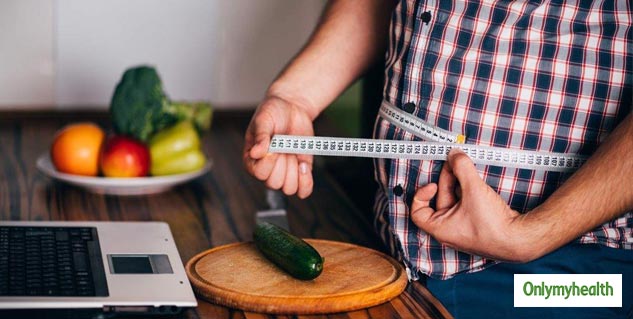 Opt for healthier options: With sugar being the key ingredient in most of the festive treats, be mindful and opt for more nutritive low-calorie sweeteners. They fulfil the sweetness criteria, reduce the calorie-intake marginally and are also deemed safe by credible bodies when consumed within the recommended ADI (acceptable daily intake). Replace regular table sugar with low-calorie sweeteners, regular oil with olive oil and your guilt with grit!
Hydration: Drink a minimum of 2 litres a day to ensure smooth digestion and flushing out of toxins. Cut down your consumption of sodas, alcohol and excessive caffeinated or sweetened beverages like tea and coffee. These drinks contribute to a significant amount of sugar. Even your regular cup of tea may contain up to 2 teaspoons of sugar. Replace these drinks with water and unsweetened lemon water or coconut water or vegetable juices.
Modify your recipes: Yes, we are all emotionally attached to the heirloom of recipes that have been passed down through the generations. However, it's time to make minute changes to enjoy them better. Replace margarine with home-made ghee, candy with dry fruits, cheese with yoghurt and sugar with natural low-calorie sweeteners.
Meal balance: Holiday meals are mostly loaded with carbs and are low in protein. This time frame requires us to load up on protein-rich foods like nuts and legumes along with vegetables in-between meals to keep our stomachs satiated to avoid binge-eating.
Takeaway Tips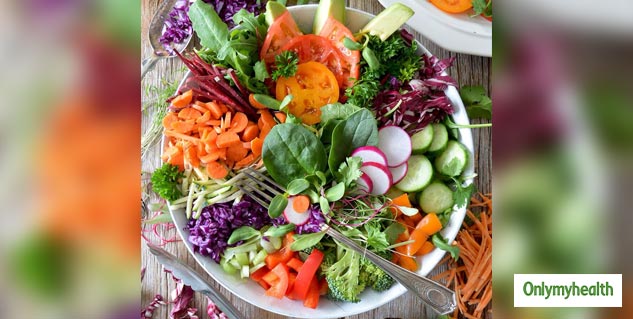 Eat light, increase your meals, make a small kitchen changes and always follow up with a light exercise.
Sugar-free sweeteners are my go-to replacement to help reduce calories, especially during the festive period.
The key is not to eat until you feel full. Take a step back once you have reached 80% satiety.
Do not restrain yourself, rather re-train yourself to eat right and maintain your fitness routine!
On that sweet note, here's wishing you all a happy, hearty and prosperous Dussehra! Stay safe; stay healthy.
Read more on Weight Management