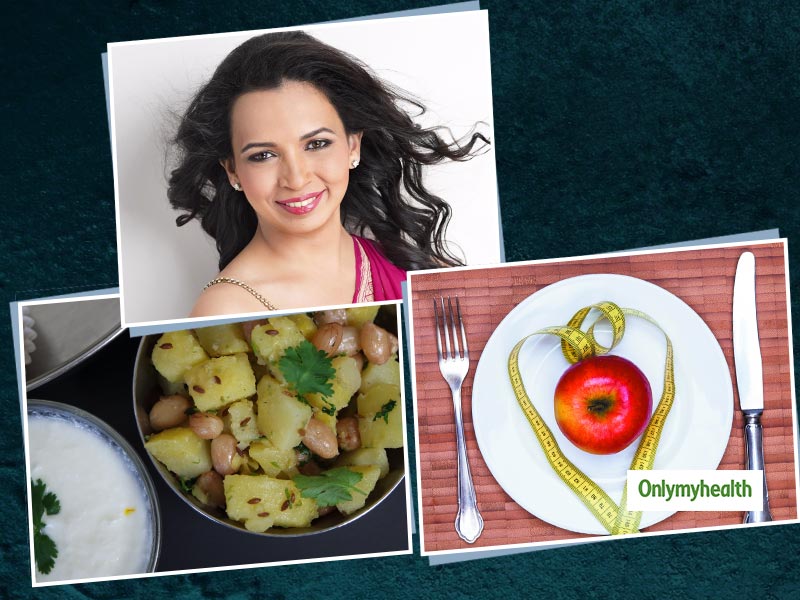 Does fasting serve any health benefit? Almost every religious tradition suggests fasting for spiritual and healing benefits. Do you know that fasting brings about a change in mental attitude and enhances health? All of us need to give their digestive systems, a break from the daily schedules (meals with in-between snacks) and must fast at least once a week. Lifeless food like plates of pasta, chocolates, burgers, pastries, substantial coffee and sweetened colas hampers the functioning of all our body organs. Do you know all such excessive meals affect performance in everything we do, as well as clog the body (right from thinking to exercising)? A negative state of mind due to jealousy, anger, anxiety or greed further impoverishes the equilibrium between the mind and body, leading to mental stress. But do you know the difference between contemporary fasting trends and traditional fasting? Here celebrity nutritionist Rujuta Diwekar is telling us the difference between the two.
What is the primary difference between fasting trends and traditional fasting?
Traditional fasting - Upavas – to be in proximity to reality. The reality is that the body is perishable and meant to be used as a vehicle to seek the imperishable.
Fasting trend - Commodifying and appropriating culture with the end goal of calorie restriction & weight loss.
Here are some familiar names of fasting
Traditional fasting - Navratra, Ekadashi, Lent, Ramzan, Somvaar, Pajushan, etc
Fasting trend - Time-restricted eating, Intermittent fasting, etc.
What does traditional fasting include?
Eating diverse foods
Restrictions on certain foods/ timings.
Celebratory preparations like sabudana khichdi, jhangora kheer, kuttu pooris, rajgeera thalipeeth, etc.
What does fasting trend include? Fasting trend - Not eating for 16-20 hours
Fasting for health
Our grandparents or parents, typically fast once a week on water or more than once a week on fruit and fruit juices Do you know that after a cleansing fast, you will become more creative, centred, and may feel energetic and light.
Hence, it is proposed that you should do juice fasting instead of water fasting as it supports the body with a lot of antioxidants. Having only juices during the fast cleanses and provides nutrition at the same time. While still allowing the elimination of toxins, it also helps maintain energy levels. People with any medicinal complexities should only fast under medical supervision (or should not fast)
How is it propagated by?
View this post on Instagram
Traditional fasting - Silent, non-binding oral traditions, usually passed on by grandmoms.
Fasting trend - Loud noise on social media, apps and influencers
Takeaway Tip: Hatha Yoga Pradipika, the guiding text of Yoga philosophy, says that a Yogi shouldn't go long hours without food.
Conclusion
So overall we can say that while weight loss fasting and diet etc. started appearing after 2010 and became popular after 2015. However, the traditional fasting people have been observing fast for thousands of years. It is quite possible that the fasting (and fasting days) in the Indian tradition would have been scientifically designed to reduce weight, detox the body, balance hormones and keep the body healthy.
Read more articles on Weight Management