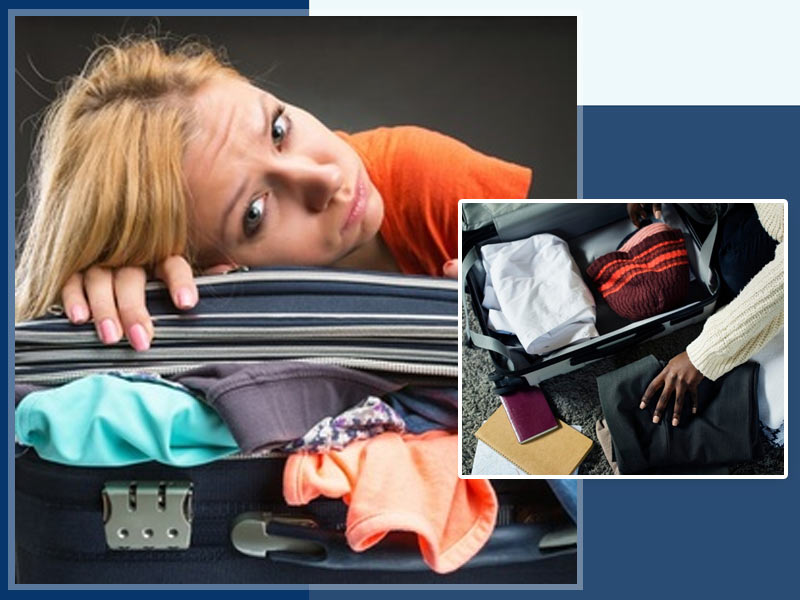 So many people got settled in their hometowns since last year due to the pandemic and lockdown. Work from home has become a culture now and people have gotten used to working from home that relocating feels stressful! If you are one of them, you are not alone! Relocation stress is one of the common terms that you might hear these days. This World Mental Health Day, we have Shama Shah, Therapy Lead at Cult.fit to talk about overcoming stress of relocating as you resume work from office.
What could be some psychological issues during relocation for work post the pandemic?
With return to work already in motion or approaching soon for many people, there may be a range of mental health issues that are bound to crop up. These may be:
Anxiety associated with changes which may encompass readjusting to a certain city and having to leave the comfort of home behind. This may also cause some issues in figuring out social support (in case of friends / acquaintances having moved back home) and managing finances. Many people may also face anxiety around exposure while travelling
Loneliness, if relocating alone can also be a dominant feeling at this time which can cause mental health challenges.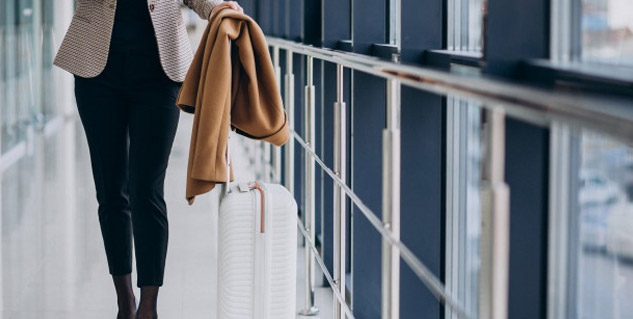 How can one manage stress before relocation?
From a mental health perspective, it is good to be proactive and look out for signs that you may be experiencing some stress or anxiety. The following methods can be useful to combat the same:
Identifying a list of tasks that will help one be more equipped with the significant changes expected
Focusing on tasks that can be tackled and diverting thoughts away from imaginary / anticipatory scenarios
Sharing and confiding in those you trust - this helps with catharsis as well as with respect to ideas and perspectives from others
Reminding oneself that change is stressful but the stress can be managed - this will help not feeling thrown off by the negative emotions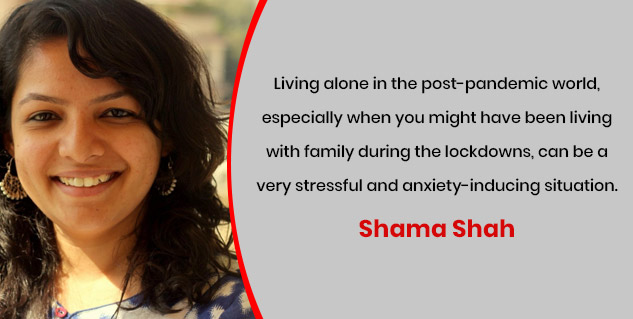 Tips to manage psychological health during and after relocation
Setting a routine that can be followed (at least on weekdays) to help build a sense of control and stability
Actively staying in touch with friends and family despite the possible lack of motivation to do so
Engaging in a hobby or physical activity (running, jogging, working out, Yoga, etc) on a regular basis to help with emotional balance
Focus on maintaining good physical health which will contribute to better mental health (and vice versa)
Managing stress of relocation and living alone
How to manage stress if you will be living alone in the post-pandemic scenario and how to combat anxiety around this? Here is what Shama has to say, "living alone in the post-pandemic world, especially when you might have been living with family during the lockdowns, can be a very stressful and anxiety-inducing situation." Here are some ways to alleviate the feeling of loneliness during this time:
Identify people you can stay in touch with on a regular (if not daily) basis to help sustain a sense of connectedness
Being regular with all physical requirements - groceries, laundry, cleaning, exercise, and so on - this will help create a sense of predictability and comfort over time
Consider picking up a skill or hobby that can help with meaningful engagement of free time
In case of higher levels of anxiety, it can help to be more mindful of the factors that trigger anxiety and address these one at a time
Seeking professional help (psychotherapy or psychiatric help) in case of continued emotional challenges despite all efforts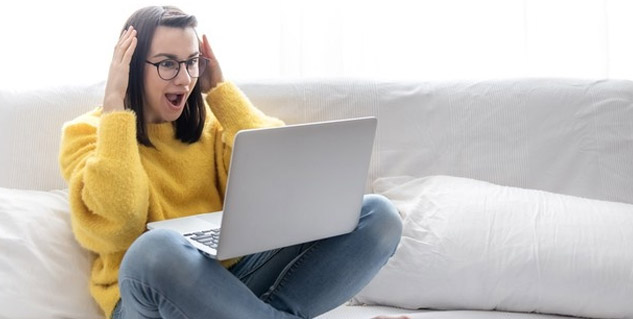 Ways to manage mental health after resuming work from the office
Expect the transition to be difficult - this will help address the challenges than be exhausted by them
Enlist possible challenges you may face - commute, change in timings for daily routine, preparing for meals or figuring out meals on-the-go and so on. Being aware of the challenges will help be more prepared for the same
Focus on one change at a time - start with ensuring you wake up on time for the first few days and begin to tackle the meal planning next, and so on and so forth
In case of people that may find social situations to be uncomfortable or anxiety-provoking, allowing some time to be comfortable amidst people again, as well as making conscious use of socializing skills
Practicing clear boundaries between work time and personal time, especially once you return home. Consciously avoid a comparison between the benefits of working from home, while trying to re-adjust to the work-from-office setup.
Images credits- freepik