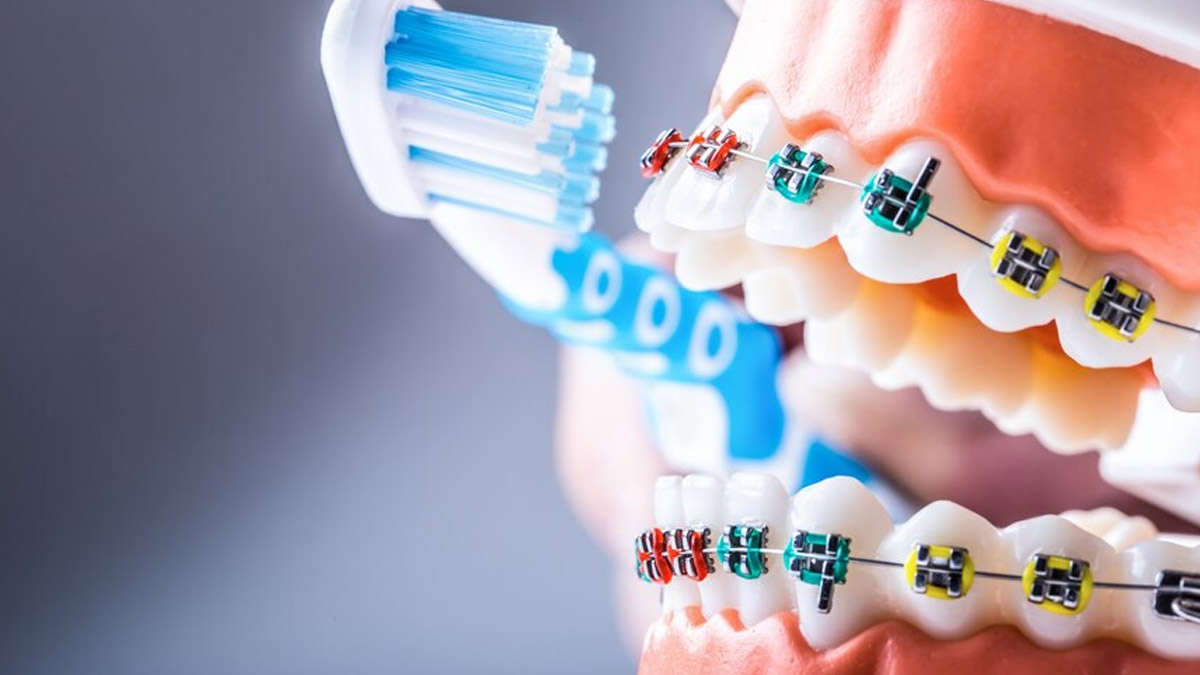 Poor oral health brings many diseases with it. It is only harmful to your teeth and gums but also affects other organs of your body, such as the heart. People who have straight and perfectly aligned teeth manage to keep their mouth and oral cavity free from germs. However, for those who have braces, the oral cleaning routine can be a tough task. To learn about the challenges faced by people who have braces in maintaining good oral hygiene, the OnlyMyHealth editorial team talked to Dr Kishkindha, BDS, based in Ludhiana, Punjab. She further gives important tips for maintaining oral health with braces.
Challenges In Maintaining Good Oral Hygiene With Braces
Maintaining oral hygiene for people with braces is difficult. Dr Kishkindha said, "This is because most of the space in the mouth is covered with the braces. As a result of this, brushing cannot be done properly, which results in poor oral hygiene. People should take extra care when they have braces on their teeth." It is difficult for the brush to clean the uneven surface of the teeth. Dr Kishindha said there are special orthodontic brushes available in the market that people can use to clean their teeth.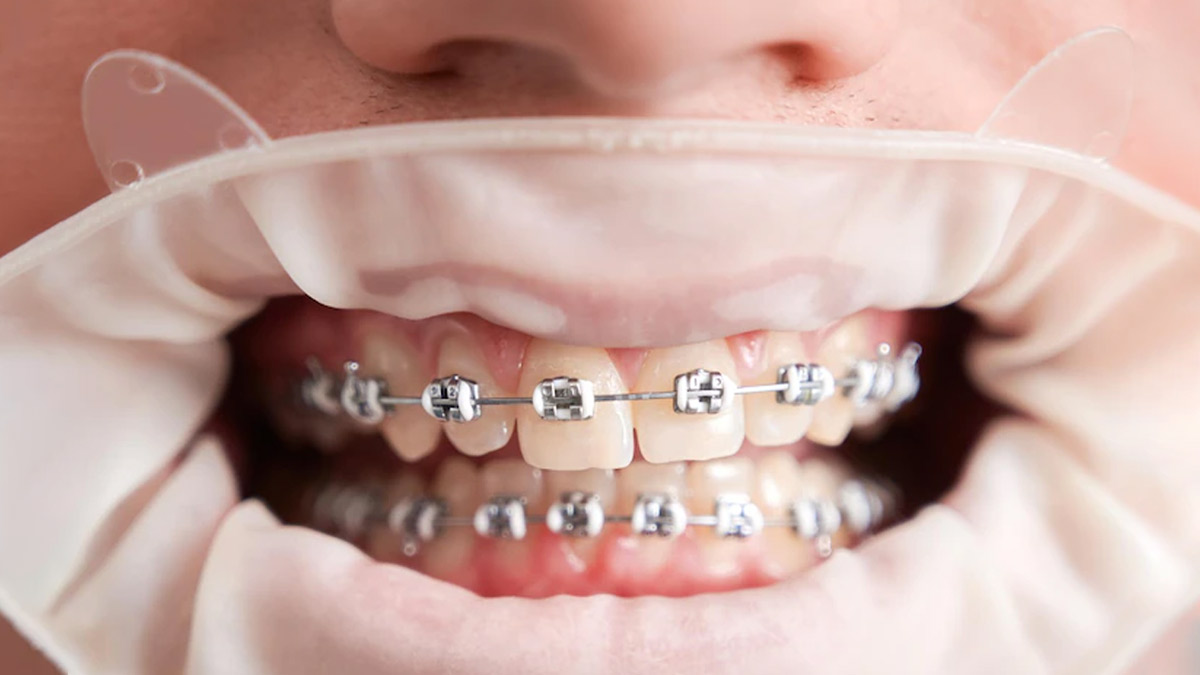 Also Read: When Is The Ideal Age To Get Braces, Expert Explains
Tips To Maintain Good Oral Hygiene With Braces
While it can be a little difficult to maintain proper oral hygiene when you have braces, it is not an impossible task. Following these dentist-recommended tips will help you in a significant way in cleaning your teeth.
Special Orthodontic Toothbrushes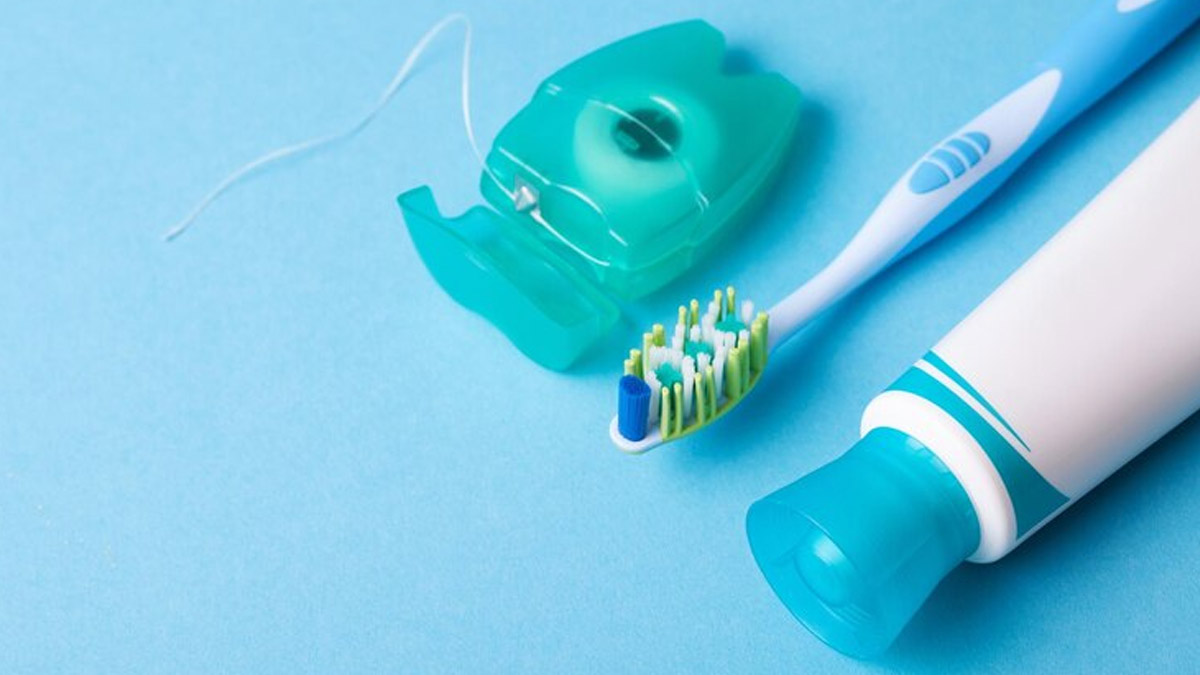 As mentioned, people who have braces can use special orthodontic toothbrushes to clean their teeth. "These orthodontic brushes are very different from normal toothbrushes. These orthodontic toothbrushes have longer bristles at the periphery and shorter bristles in the middle. The shape of these brushes makes the bristles reach areas that are not easily accessible when you have braces," added Dr Kishkindha.
Clean Teeth After Every Meal
Clean your teeth after every meal to make sure that food particles that get collected between teeth and braces are dislodged. This practice will prevent plaque and calculus formation on the teeth.
Brushing Below Gumline & Brackets
Brush beneath the brackets and along the gum line. Brush with the bristles angled toward your gum line at a 45-degree angle. After that, brush above and below your brackets.
Flossing Daily
Whether you have braces or not, flossing should be done daily. This will help you get rid of food debris stuck between your teeth and braces. It would be best if you rinse your mouth with mouthwash to add an extra layer of protection.
Regular Dentist Visit For Cleaning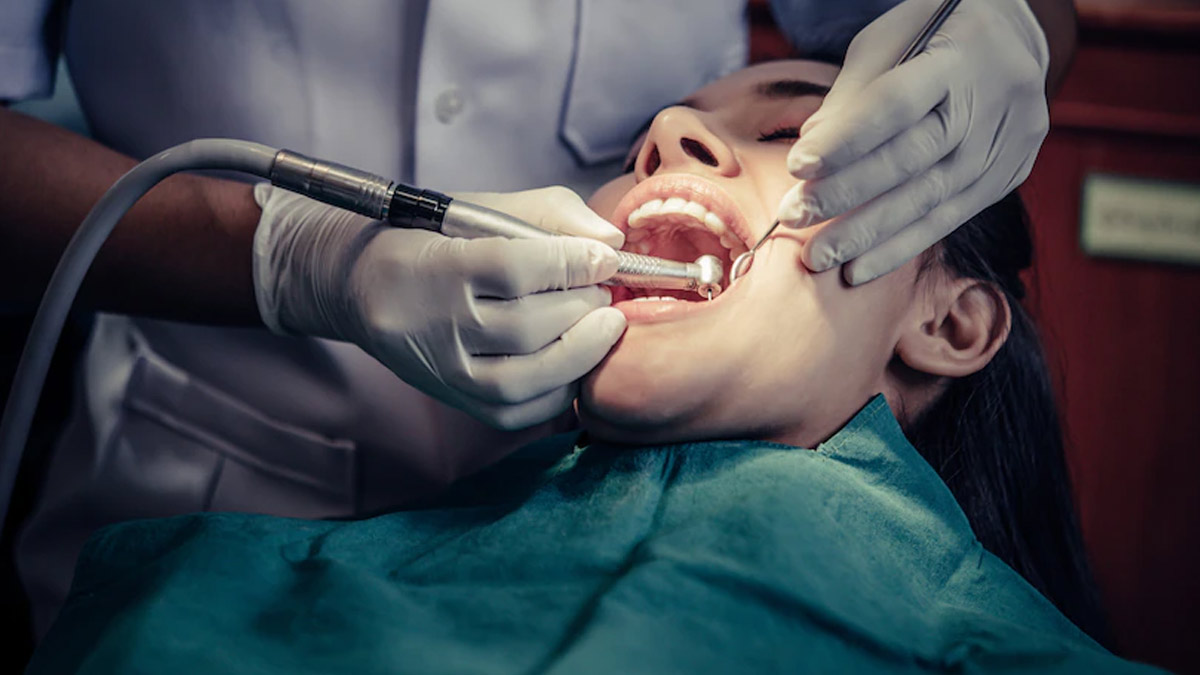 Most of the patients who have braces are not able to maintain oral hygiene on their own; it is important to visit your dentist every six months to get teeth scaling or cleaning done.
Initially, maintaining good oral hygiene when you have braces can be tough. But with time and following proper dentist-recommended tips for teeth cleaning with braces will help you in a great way.
Image Credits: freepik