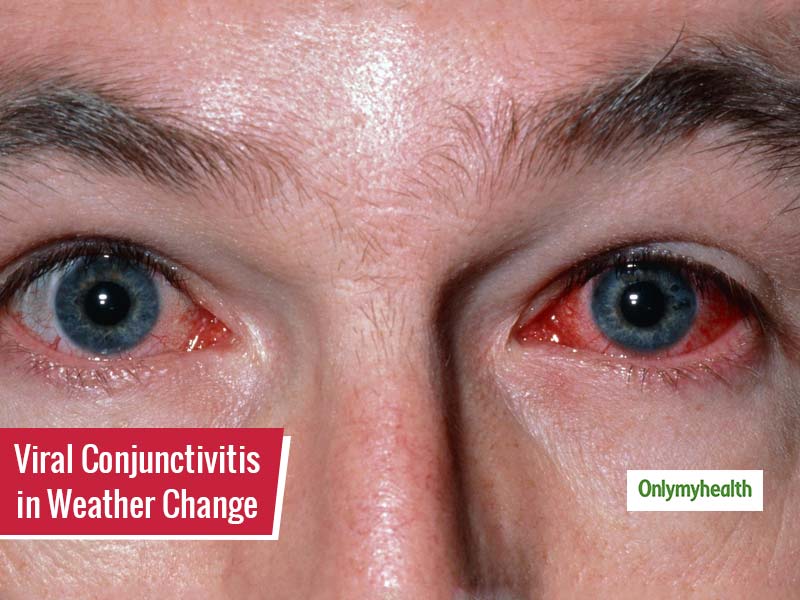 What is viral conjunctivitis of the eye? Conjunctivitis or red eye leads to the inflammation of the conjunctiva that is a transparent membrane covering the inner surface of one's eyelids and the white part of the eye. Inflammation and redness in the eye are the infectious causes of conjunctivitis, including bacteria, viruses, and fungi. Non-infectious causes include allergies, external body infections and chemicals. "Pink eye" is used to refer to conjunctivitis because redness or pinkness of the eye is one of the most noticeable symptoms. Weather Change in Delhi: Monsoon showers, temperature change due to the hot and humid climate and poor eye hygiene has resulted in a spurt of conjunctivitis cases in Delhi during the lockdown. It is imperative to look for symptoms such as redness of the eyes, inflammation, watery discharge, swelling, eye pain, and itching. The infection spreads from person-to-person, so see to it that you don't neglect it, take immediate treatment, and avoid home remedies.
Viral conjunctivitis
Viral conjunctivitis is another popular type of pink eye that becomes highly infected because sneezing and coughing can spread airborne viruses. Viral conjunctivitis can also occur with common viral upper respiratory infections such as measles, flu, or the common cold. Viral conjunctivitis usually produces a watery discharge. The infection begins in one eye and spreads quickly to the other eye.
"There is a 40% rise in the number of patients with adenoviral conjunctivitis during the lockdown, and I get around 20-30 patients daily. The causes of adenoviral conjunctivitis can be attributed to the monsoon, change in temperature owing to the hot and humid climate that invites virus growth, and lack of eye hygiene. The symptoms are red eyes, inflammation, watery discharge, swelling, eye pain, foreign body sensation, swollen glands, and itching," said Dr Kartikeya Sangal, Ophthalmologist, Apollo Spectra Delhi.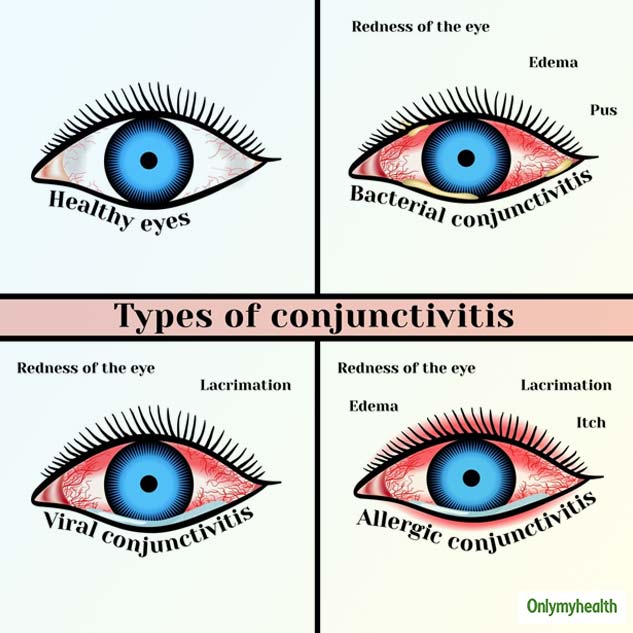 Dr Kartikeya Sangal's Patient: Ophthalmologist states that his patient Mr Harbans complained about the redness of the eyes, watery discharge, and grittiness. He had conjunctivitis. He could have encountered vision problems if he failed to seek appropriate treatment. Like this patient, many others may be suffering from this problem.
What works for viral conjunctivitis?
Antibiotics will not work against the virus (unlike bacterial infections). No ointments or eye drops are effective against common viruses that cause viral conjunctivitis. But viral conjunctivitis is self-limiting, means that it will recover on its own after a short period. The worst is usually from three days to five days, with viral conjunctivitis. After that, the eyes begin to improve on their own.
Dr Sangal added, "Adenoviral conjunctivitis can last up to 15 days and lead to prolonged illness. As soon as you notice the signs consult your doctor who will decide an appropriate course of treatment for you as it is contagious and spreads to others. Topical antibiotics and antiviral drops can be prescribed to the patients. Refrain from trying any home remedies and prevent it by not touching the eyes with dirty hands, avoiding sharing towels and handkerchiefs. Also, self-medication is a strict no-no."
Viral conjunctivitis treatment: Treatment of viral conjunctivitis involves supportive therapies (adjuvant therapy), such as topical eye drops, which help reduce symptoms, for example, vasoconstrictors to whiten the eye, surface. Antihistamines work to reduce decongestant and topical itching to reduce inflammation. Depending on the severity of the condition, medication is usually continued for one to two weeks.
Read More Articles in Other Diseases