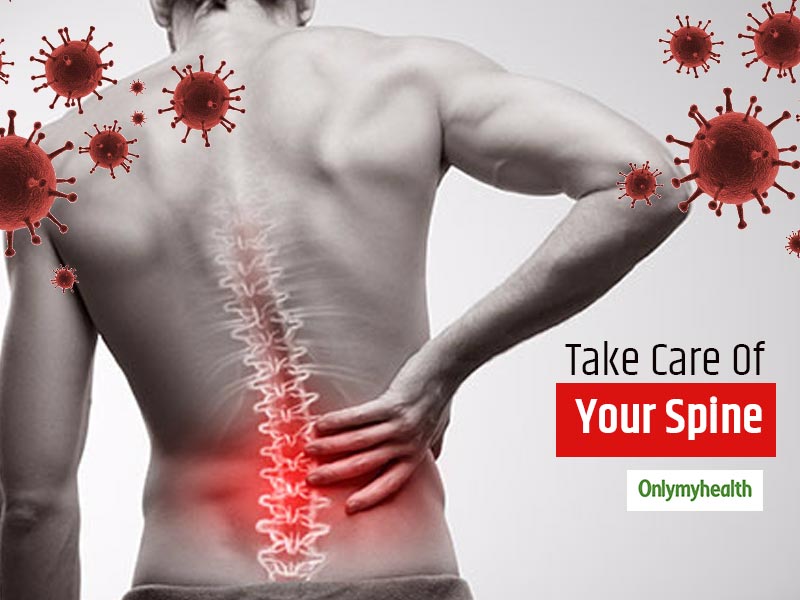 No matter the time we got at our homes was immense in these testing times, what kept us all sane was some excellent food, jolly times with family and a lot of pending home-time that we all were missing before the COVID-19 caught us unawares. Even though the lockdowns were only a way to implement complete safety and preventing transmission, what happened with many that the inactive lifestyles became their way of life. Despite the social media was flooded with people taking up weight loss challenges or were posting their exercise and healthy eating routine, the added load was of prolonging working hours from home. This was a wakeup call for many that not just the weight scales but our spines need to be looked after too.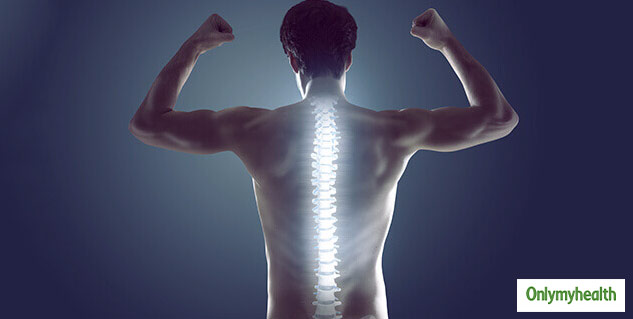 Also Read: Everything About Tuberculosis Of The Spine And Bones
Laptops, Prolonged Working Hours And Spine Health
Just when we thought that the world had come to an end and the jobs were on a standstill, it took no time for offices to reach our homes. Earlier when there was affixed time to reach and leave the office, work-from-home culture did bring with it the demerits of working at odd hours or for prolonged hours at a stretch. Dr Sumit Sinha, Director, Neurosurgery & Spine, Paras Hospital Gurugram. Lockdown measures and remote working have already taken a toll on your spine. In the last couple of months, we have seen a surge of such cases by a substantial amount. Spine-related issues which were earlier confined to older and injured people have now become universal health problems."
This may be because of various reasons, topping the list here would be improper workspaces. Unlike what we have in offices, most people may struggle due to lack of workspace. Hence, the best way is to look for a solution for this, and the coronavirus pandemic has shown that it can even affect children.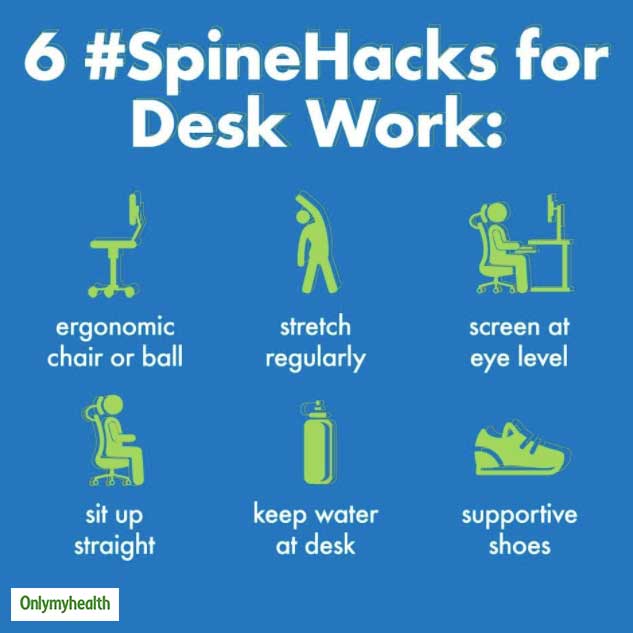 Physical Activities Are Essential
"It's important to strengthen your abs and back muscles by doing simple exercises and physical activities. It has been seen that movement and activity can protect your spinal cord and nerves. Practising healthy spine habits including exercising, wearing proper shoes, massaging and practising good ergonomics while sitting, can make your spine strong and healthy," said Dr Sinha.
The prolonged restriction on active outdoor movements due to lockdown has harmed spine health of people. The usual active lifestyle and activities that helped people to keep their spine healthy have been significantly compromised. Sharing his views, Dr Arun Bhanot, Consultant- Spine Surgery, Columbia Asia Hospital, Palam Vihar, Gurugram said, "Moreover, work and school from home have aggravated the matter -- in the recent months after lockdown, we have seen a 15-20% rise in the number of people reporting for spine-related problems, especially in the cervical area. This is due to spending long hours with laptops and other gadgets that require the neck to be positioned in one particular way. Besides, people are reporting pain in the lower back area caused by poor posture."
Also Read: Treat Spinal Injuries With Minimal Non-Invasive Surgery
Looking for ways to strengthen your spine? Listed below are a few tips that can come in handy:
Keep a check on your fitness regime. See what works for you and your body type more. Do not resort to exercises that out the extra strain on your back or spine.
Ask your family members to help you with a light massage after a long day at work or after sitting for prolonged hours in front of the laptop.
Do not forget to sit in the right posture while working or to do any chore.
Lockdowns have been lifted, so taking all necessary precautions, one can venture out for walks as walking helps reduce the extra strain on the spine.
If the pain in the back or spine is immense, resort to the heat therapy for back pain treatment.
Refrain lifting weighty objects with a sudden movement or jerk to the body.
Read more articles on Other Diseases